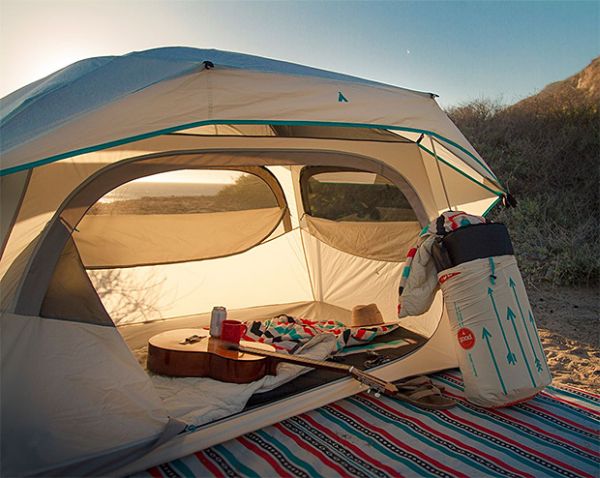 If you love traveling to a beautiful landscape but only to find yourself missing out on nature's beauty once you get inside your tent? Then, Ticla Tent's Teahouse 3 is the solution to your problem. Ticla TeaHouse 3 Tent is uniquely designed to offer you all around views and proper ventilation even in the rain, so that you can see the mesmerizing sites and gaze at the stars in night from within the tent itself. The tent is built to be tough and durable enough for kids and pets, and has enough room for everyone to enjoy their own little space.
The tent covers 52.5-inches of area on ground and weighs around 11 pounds 8 ounces making it spacious enough to accommodate 3 persons. Given its size and weight, the Ticla TeaHouse 3 Tent is really easy to pitch and carry around. The strong aluminum poles which hold the tent are shock-corded and can withstand rainstorms. It is easy to unpack and repack the tent, it requires no folding and rolling, since it can be snapped into a G.O.O.D system storage tote bag, which is available with the tent.
With the Ticla TeaHouse 3 Tent campers can now enjoy their outdoor trips even in rough weather as the tent is not only well designed but is created to enhance your outdoor experience. You surely would want to carry this with you to your next outdoor trip.