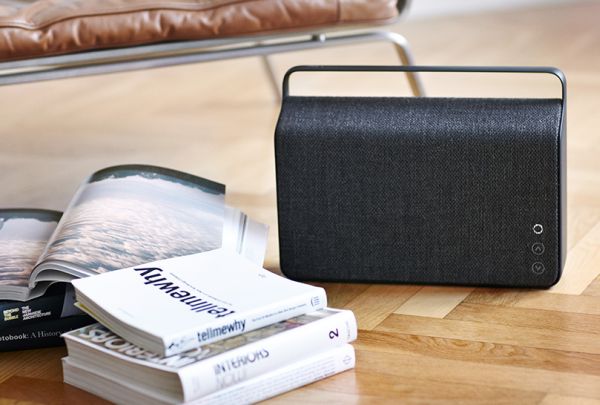 Playing with sound has been Vifa's passion for the past eighty odd years. This time around the only difference is that the Vifa has taken it upon itself to provide us audiophiles with a wireless speaker in a light Nordic design – a speaker they call the Copenhagen. The Nordic aspect of the Copenhagen is reflected in its shape, design and the exquisite choice of materials. The portable speaker is decked out in warm Kvadrat textile and smooth matte aluminum finish. The Kvadrat fabric offers Copenhagen with six vibrant colors, which you can choose from depending on your interest.
To create the Copenhagen wireless speaker, Vifa combined with Danish design consultancy Design-People.  The collaboration has allowed Vifa to tone down all details to the essentials to give us a high finished speaker which is really simple to use. The speaker is stripped of all unnecessary buttons and switches, and is therefore designed well enough to gel with any type of home interior. It's a portable speaker that adjusts itself well into your music frenzy lifestyle and home.
Compatible with Apple Airplay and auxiliary cable, the Copenhagen can also connect wireless over Bluetooth. Its built-in woofers and pure path amplifiers ensure you get highest quality sound, which is good for peaceful moments and celebrations.