Chinese Robotics Company Vincross (founded by Sun Tianqi) has created Hexa, a six-legged spider-like robot designed to get more people attracted to the field of robotics. Measuring six-inch high and 15.7-inch wide, it comes equipped with a 720p camera, an infrared transmitter, accelerometer and a distance sensor to avoid collisions. Tianqi has modified the Hexa into a smart robot planter that can move, interact and play with humans.
In this project, he has equipped the original robotic rover base with a dual-layer flowerpot so that plants can experience mobility and interaction. This smart robot planter chases the sun and shade according to the need as it gets grumpy when in need of water.
The idea behind this project is to share some technology with plants so that they can experience mobility.
Also Read: Keecker Voice-Controlled Multimedia Home Robot
The concept of combining technology with nature to create movable robot planter sounds great. This way we'll be making planters that are able to find sunshine on their own.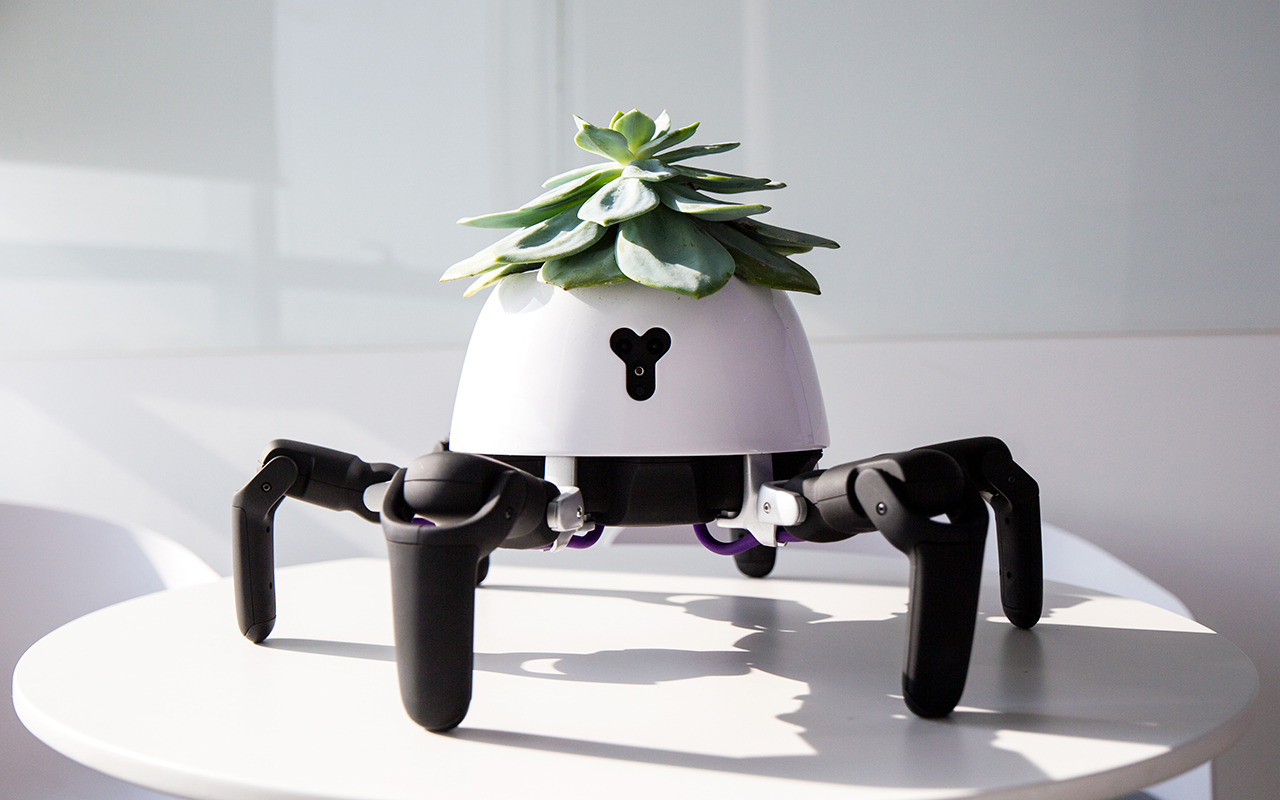 Via: MyModernMet