Kyle and Olivia Brady of Drivin' & Vibin' are a professional nomad couple. Recently, the duo renovated an old 1979 Airstream Argosy, a project which took one and a half year to complete. The couple finished the work without any previous renovation experience and rebuilt the trailer fully off-grid to offer a comfortable and sustainable lifestyle. 
Last year they bought this vintage Argosy with a dream to transform it completely by themselves and arrange it as a tiny home to suit their needs on the road. They emptied the interiors, pulled the aluminum frames off and built a beautiful and comfortable trailer home from scratch.
The interiors of the trailer are bright and airy with white walls and cabinets, while the dark hardware and dark walnut block countertop contrast the lighter tones. The kitchen countertop is about 10ft. long and serves as eating area, desk or more prep space.
Bradys installed a front bed layout as the bathroom is in the rear of the trailer. They got a custom-sized mattress to perfectly fit in the curve of the structure. Right across the kitchen is a bench/bed area, which they use as a sitting space in the day and as a baby bed at night. The bathroom contains an Airhead composting toilet, to save space, and a small corner shower.
As the couple travels a lot, it was essential to have an off-grid system for uninterrupted electric supply. A 640-watt roof-top solar panel and a 500Ah lithium battery are installed. The roof of the trailer also has cell boosters and Wi-Fi extenders for a more reliable connection. 
Also Read:  8 Reasons We Love Airstream Travel Trailer
After a toil of a good year and a half, the trailer now looks completely different and is equipped with all things necessary in a tiny home on wheels. The insides of the trailer are simple and sober in design. Dozens of throw pillows and plants add color and texture to the space making it feel homely.
The professional nomads of Drivin' & Vibin' are setting a perfect example of fun and comfortable life on the road with their Airstream Argosy tiny home on wheels.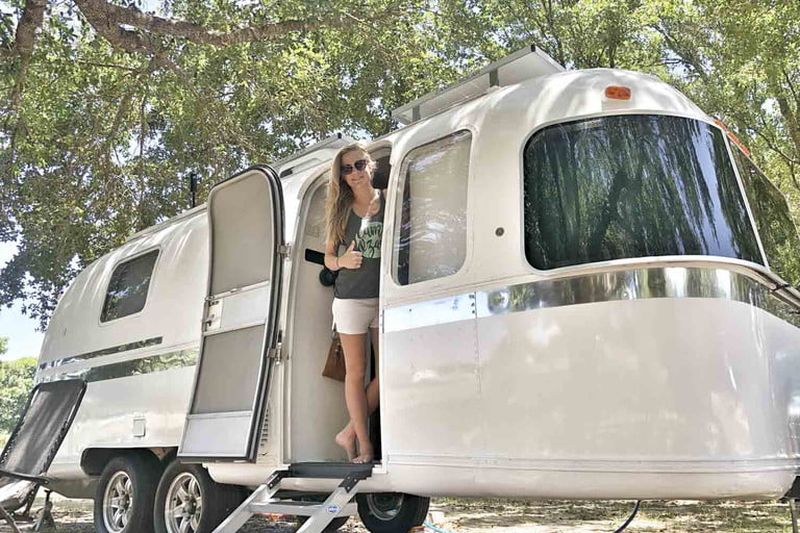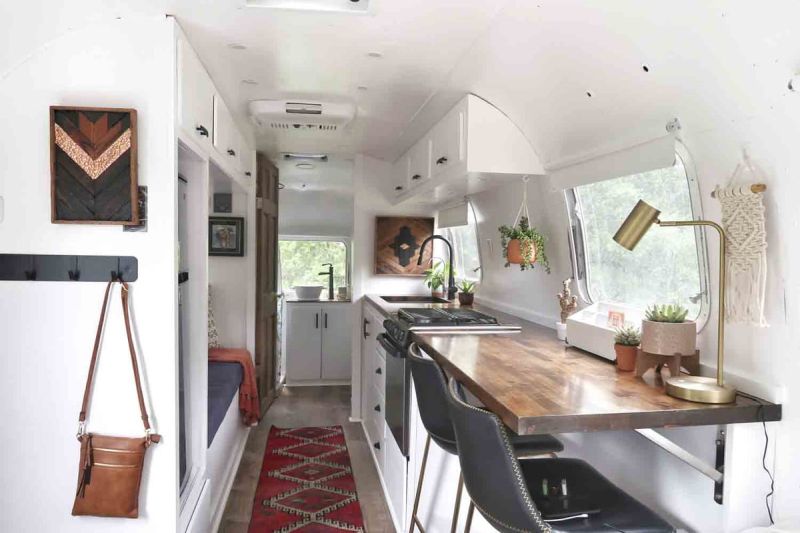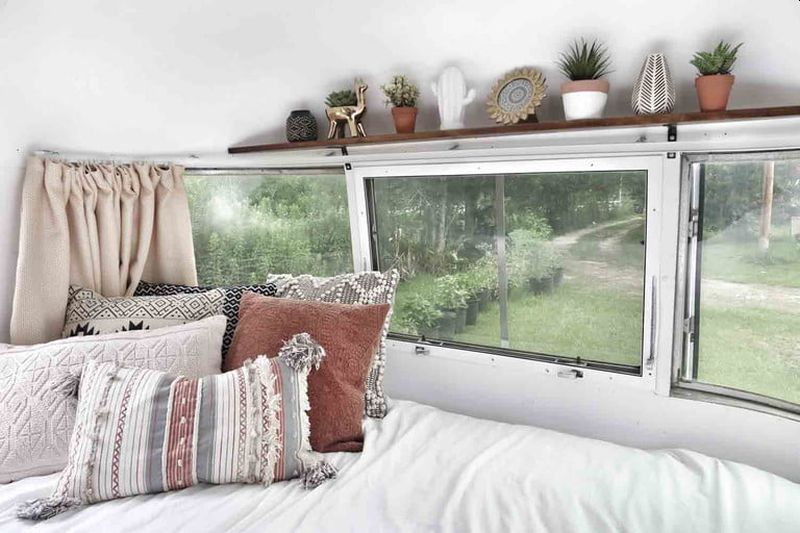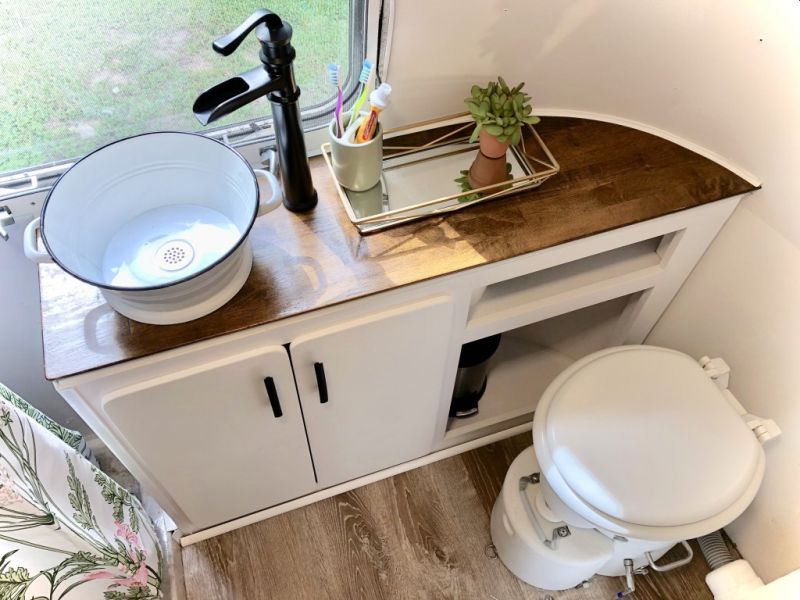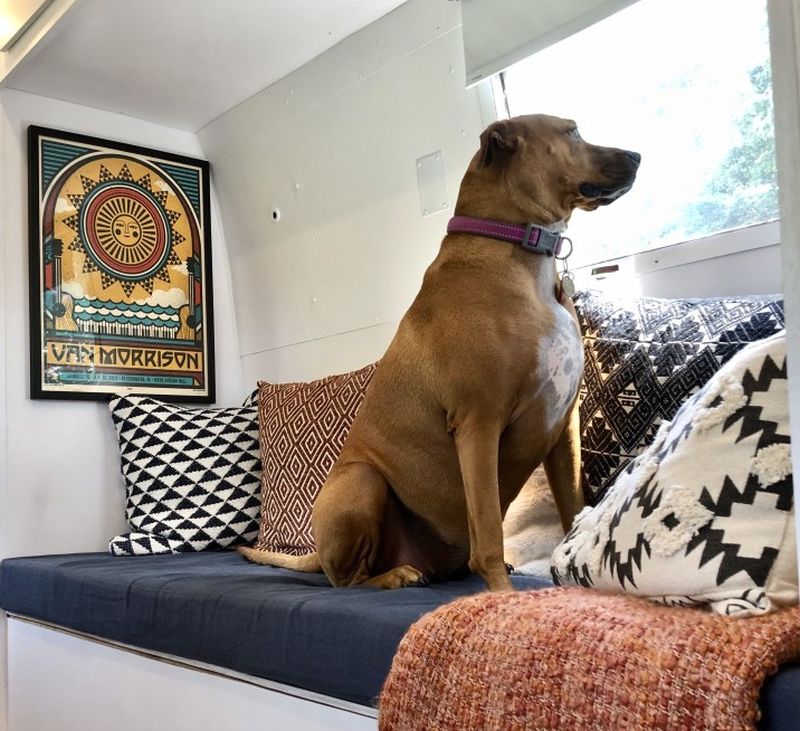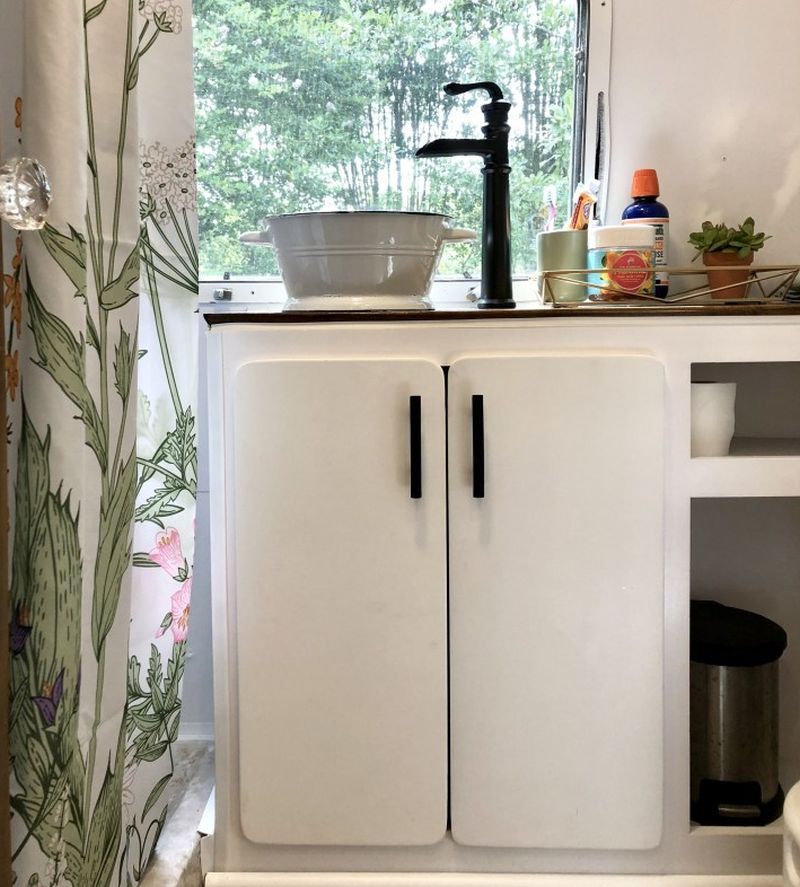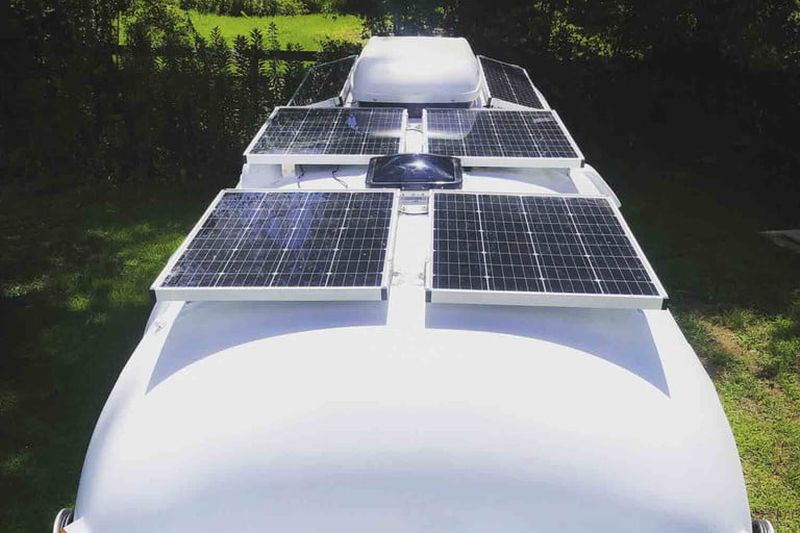 Via: The Manual