Homeowners seeking minimalist yet stylish furniture to spruce up their dining or office space are in luck, as Phoenix-based furniture manufacturer Vintage Industrial has come up with industrial Crank Tables for both classic and modern homes. These vintage-inspired table designs boast streamlined machine-like base, adding chic trait into any interior.
These table designs not only have exclusive appearance, but also meet the needs of functionality. Check out three exquisite table designs, which can easily adapt into any commercial or residential settings.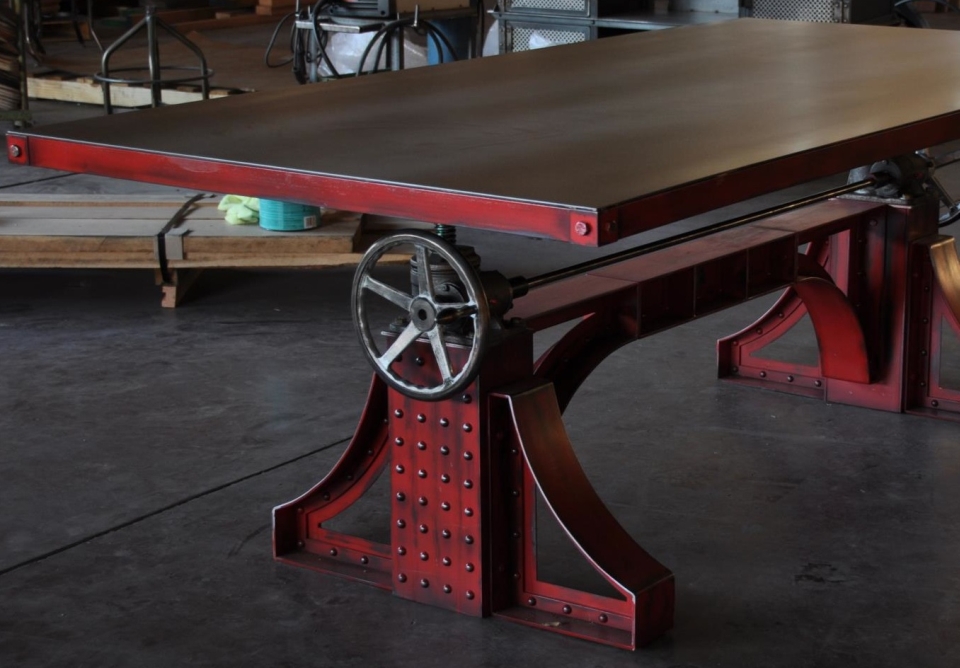 It features two huge 5-ton screw mechanisms and two 12-inch crank wheels to adjust height of the tabletop. The table is made from extra heavy duty gauge steel and its base has more than 200 rivets and bolts, adding more to its industrial appearance. It can be customized to meet individual needs in any home or office environment.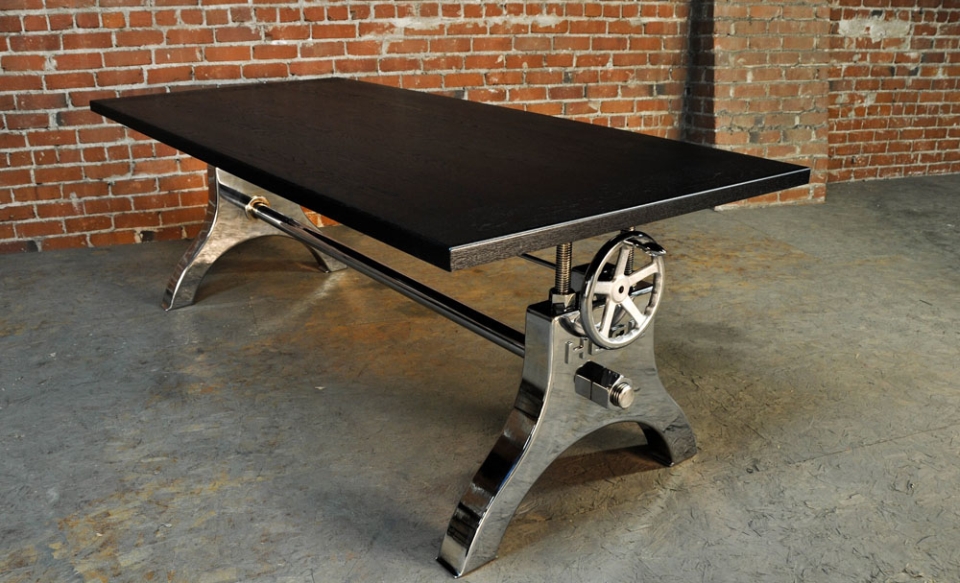 This one is another industrial table design that uses four 3-ton crank mechanisms to adjust its height. It can be customized and ordered in steel or wood top options for your home or office. Its minimalist mechanical layout will certainly enhance elegance of any living space.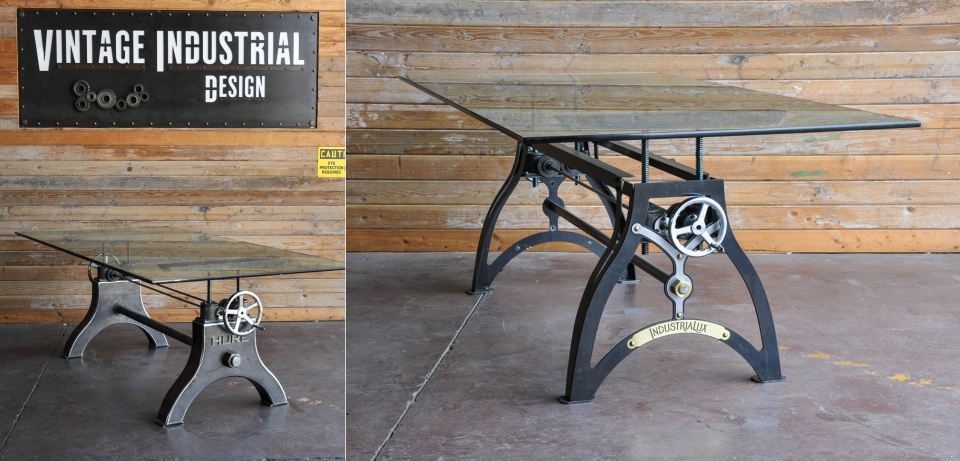 This stunning dining table consists of mechanized base and glass tabletop. Besides that, you can see brass details on both base and tabletop, giving classic finish to its chic design. The 8-inch crank underneath the tabletop can adjust its height, as per your requirement.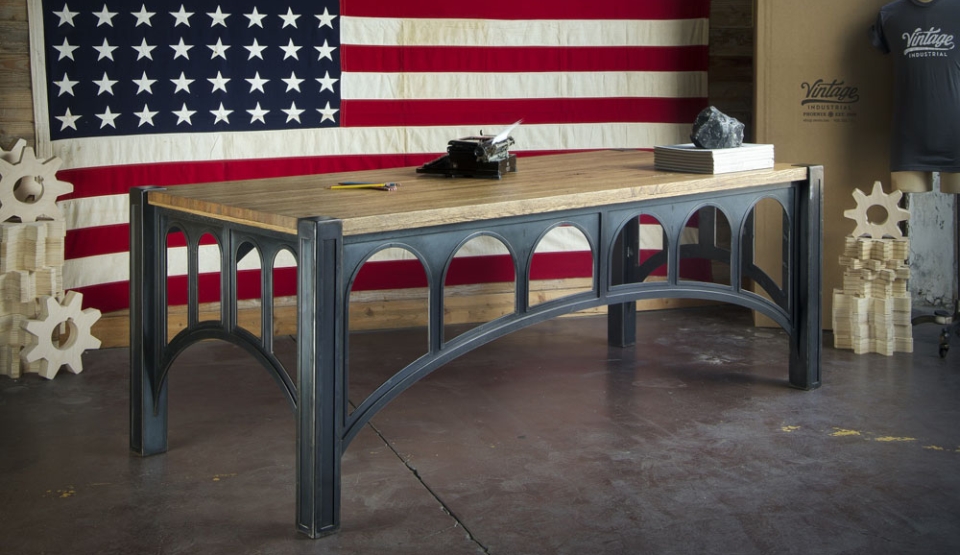 This one is slightly different from the other three table designs. Its design is inspired by 1800s Paris marketplace. It elegantly maintains balance between industrial and feminine lines, making it an ingenious piece-of-art.
These were the impressive table designs by the firm to transform any ordinary space into a contemporary living area. Spare a thought about the modish Crank tables and how you'd like to customize these according to your interior.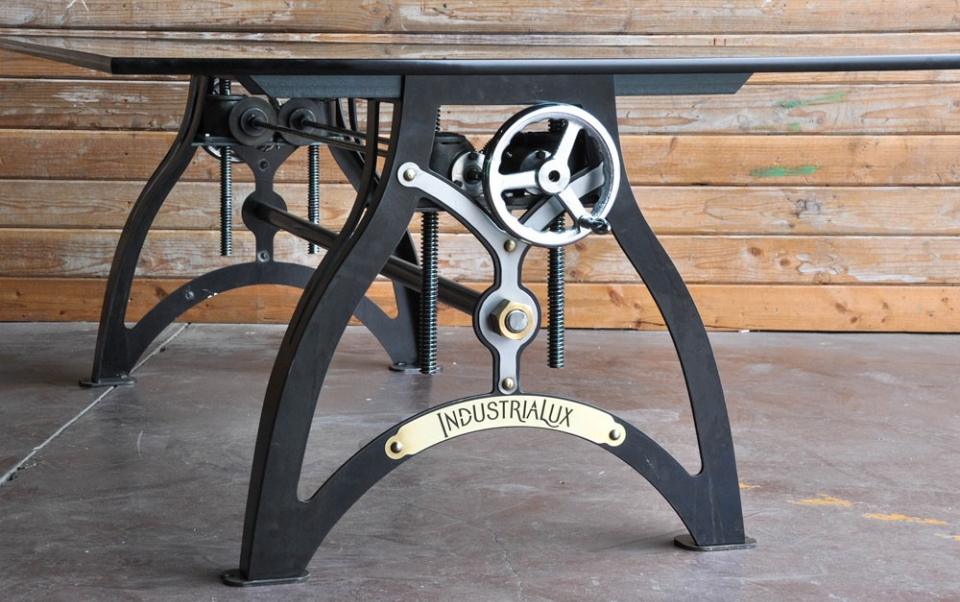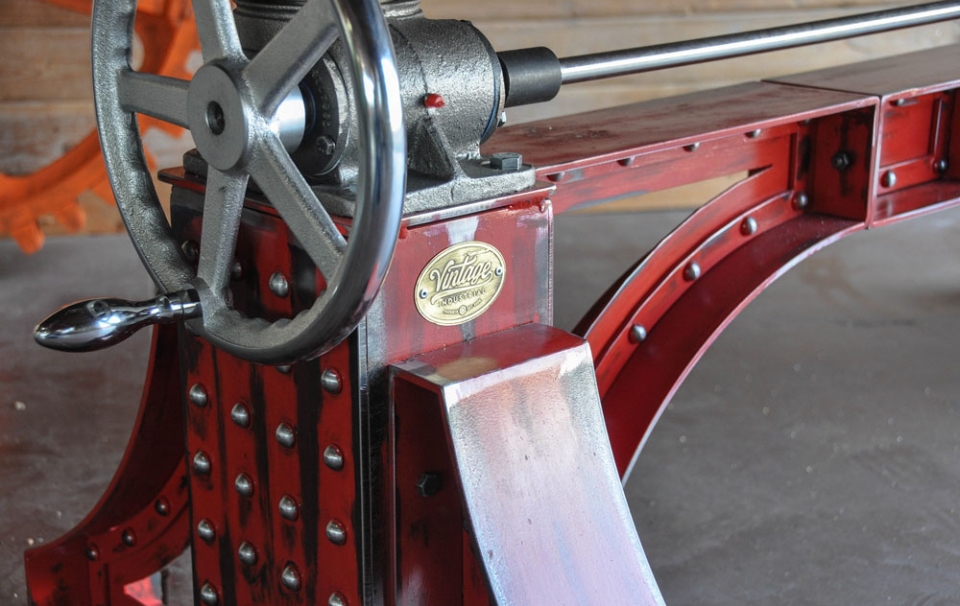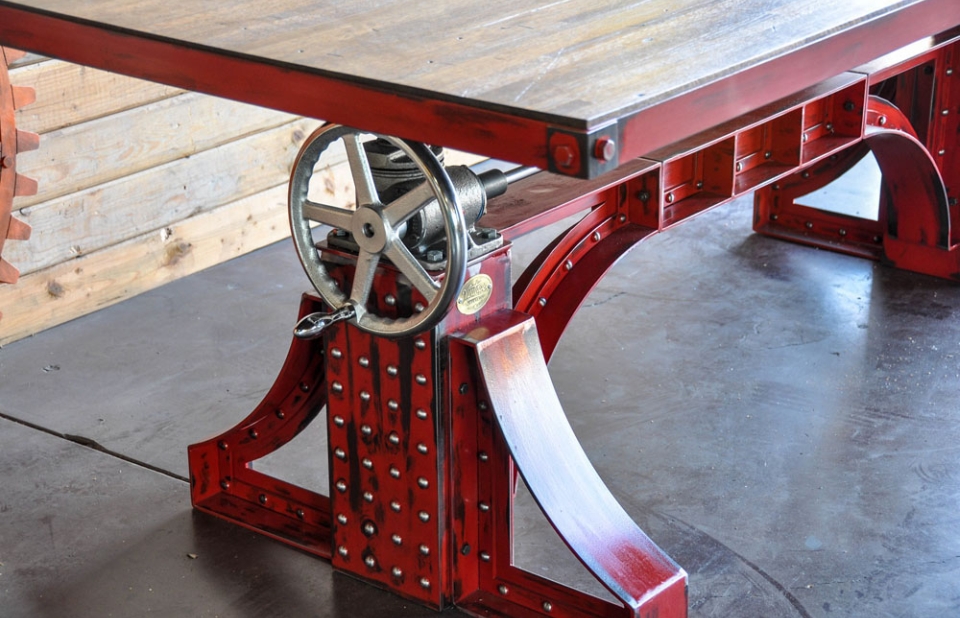 Credit: Freshome