Korea-based design student Jina U has created an unusual acoustic Soundbox Desk for his diploma project. It is inspired by vintage learning and features a musical instrument to amplify the music.
The table comes with a built-in low-tech amplifier that is designed in shape of a horn like old phonograph. Instead of using modern day advance speakers, Jina opted for the vintage style soundbox to create something elegant as well as functional.
Design of the table completes with a small chair with similar pattern as that of the Soundbox table. On the top of this table, there is a dock for your mobile phone and directly connects to the horn-shaped amplifier to efficiently capture music from your phone. You just need to fix your phone on to the dock, play your favorite music and enjoy while working. Besides the music system, the table can be used to place your PC or for doing your work peacefully while listening to soothing music.
The soundbox table with dock station is made out of Acacia wood, copper, and steel; furthermore it is finished in a classic combination of white, turquoise, and natural shades of wood. Other than the sound system, the table offers ample storage space beneath table top and around the amplifier. The storage area comprises of eccentric blend of materials including mesh and polished metalwork mixed with patchwork wood to perfectly match its idiosyncrasy. Overall it is a contemporary furniture with multiple uses and will add an exquisite style of your living space.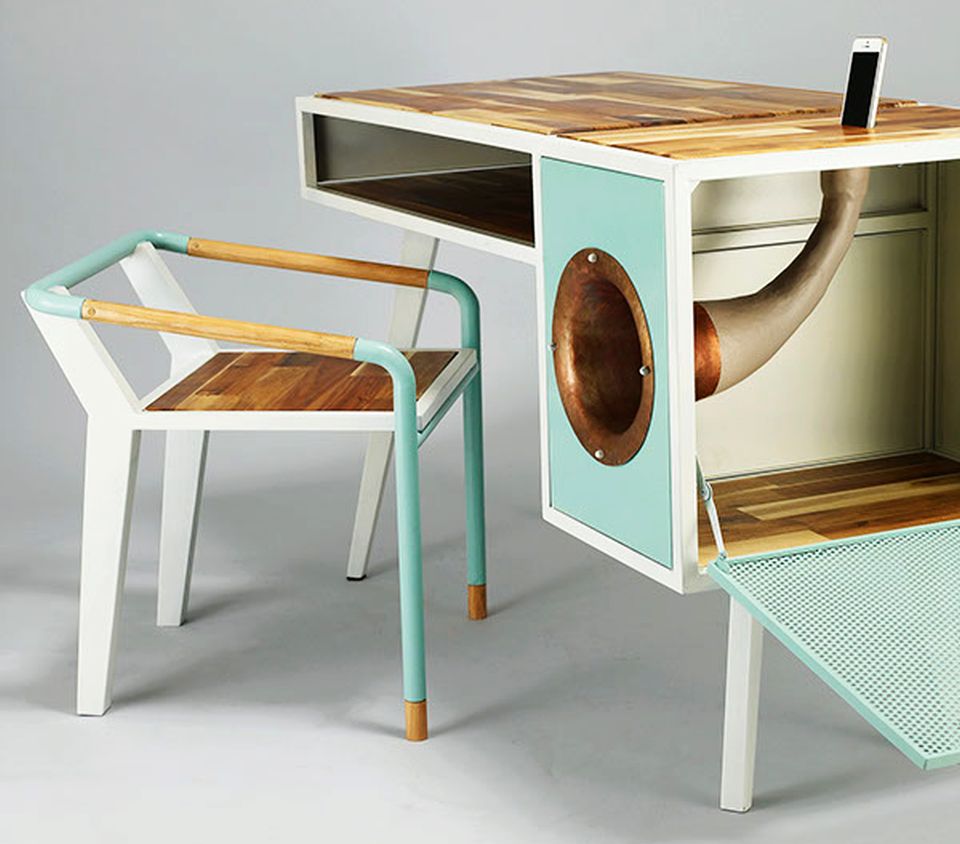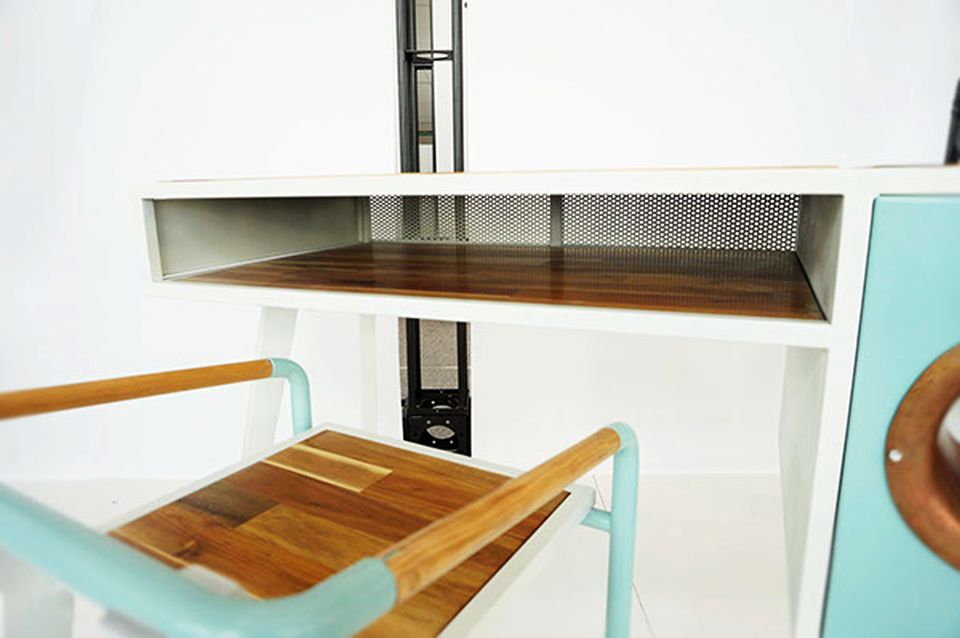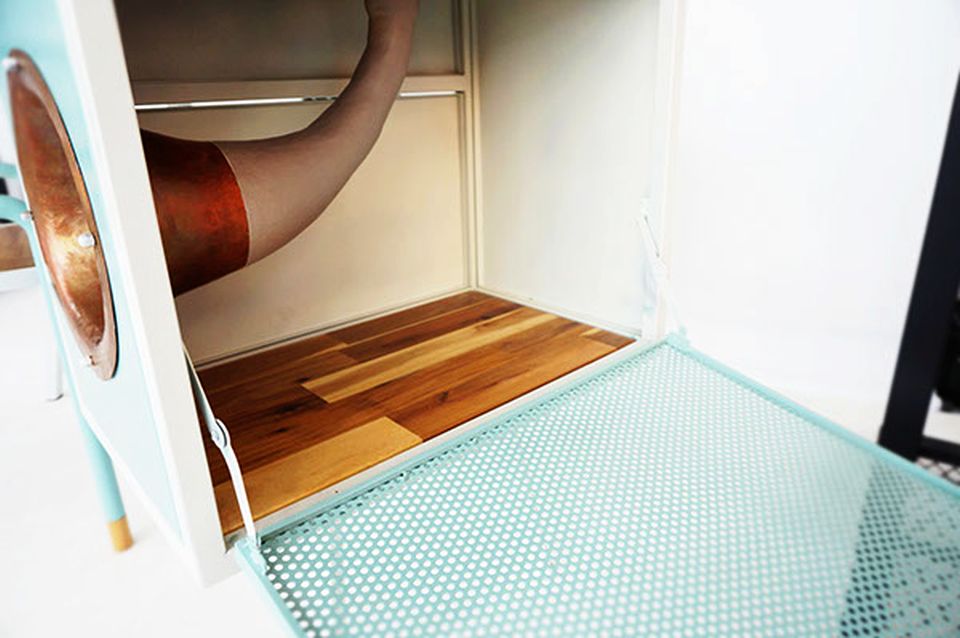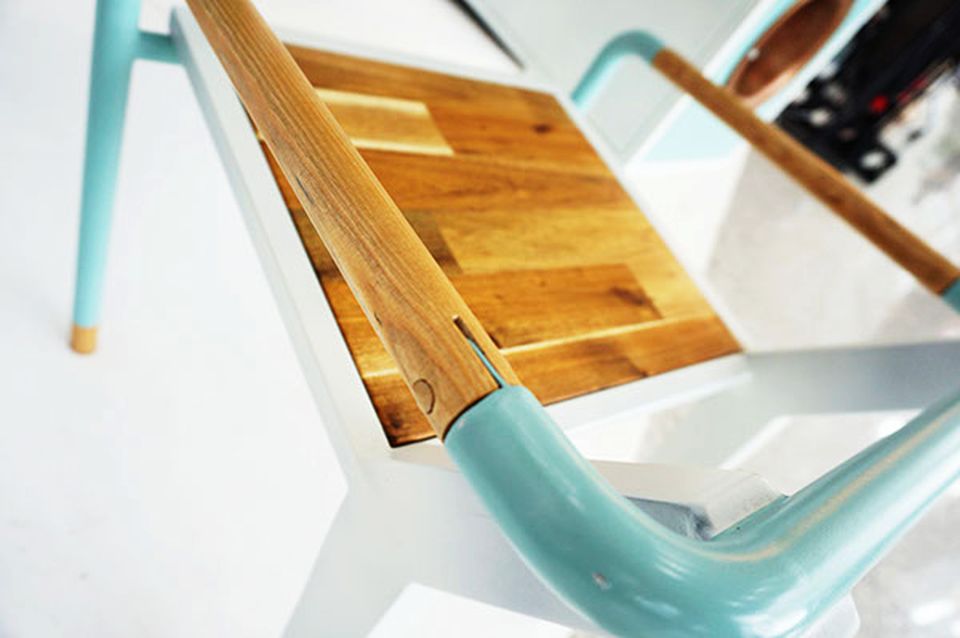 Via: EspritDesign