Want to clinch your wanderlust? This custom-built handcrafted teardrop caravan not only satisfies your love for traveling but also let you enjoy a spontaneous adventure. To fulfill the same desire, Colorado-based company Vintage Overland has crafted tough and rugged camping trailers for travel enthusiasts. Made out of welded steel frames and anodized aluminum, the handcrafted teardrop caravans are designed to be pushed beyond the limit and still provide a safe haven wherever you roam.
Vintage Overland's every caravan, is a skillfully assembled trailer with features like lightweight steel frames, Baltic birch wood interiors, solar panels, LED lights, tinted window with screen, exterior utility light, hand-built oversized door and off-road tires to provide you a comfortable and retrofuturistic stay in the wilderness. Founded by Britton Purser, the vintage-inspired caravan can be customized as per requirements and weighs 600-700 pounds only making them easier to be yanked by any sized vehicle.
These made to order vintage trailers are available in three sizes i.e. Tuco, Great Escape and T.E. Lawrence and price ranges from $10,500 to $14,500. Apart from all the basic features, the trailers are also provided with some additional features like multipurpose storage boot, extra LED lighting, queen-sized memory foam mattress and pull out writing desk.
The trailers are the perfect combination of durability and practicality, as it is strong enough to hitch any corner of the world and light enough to travel smoothly on the road.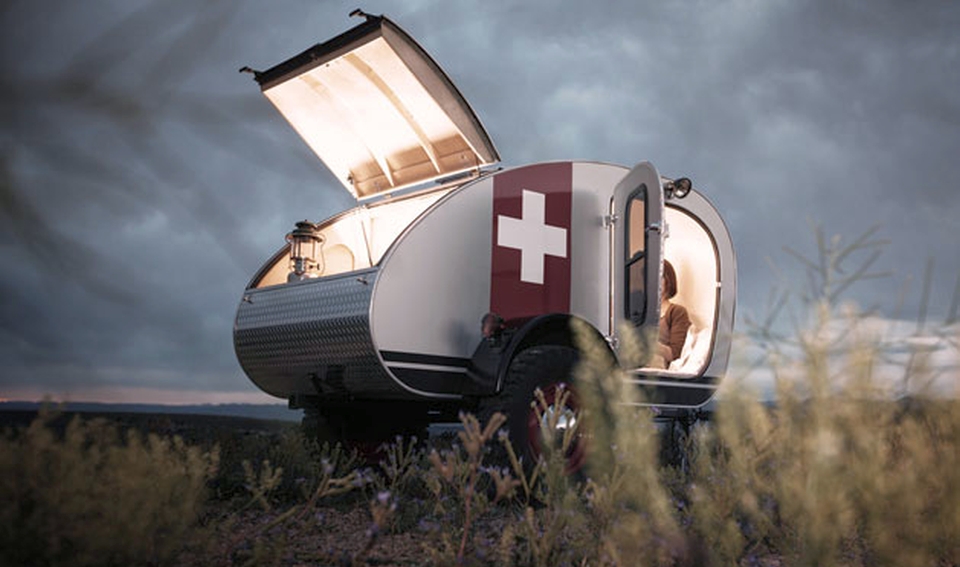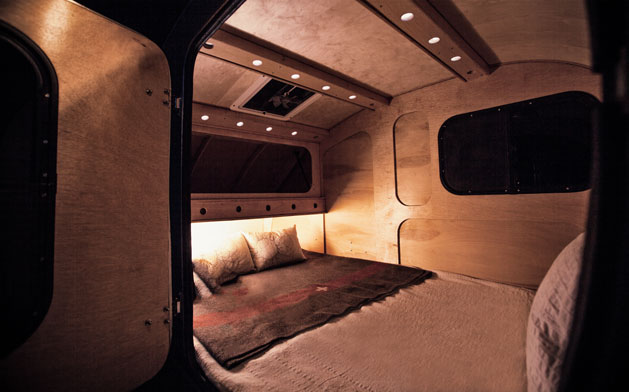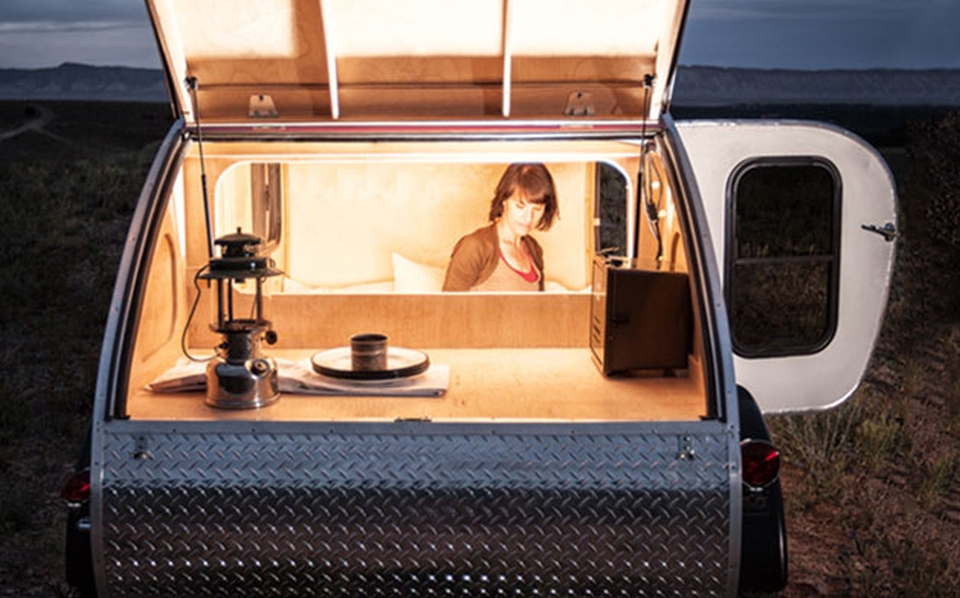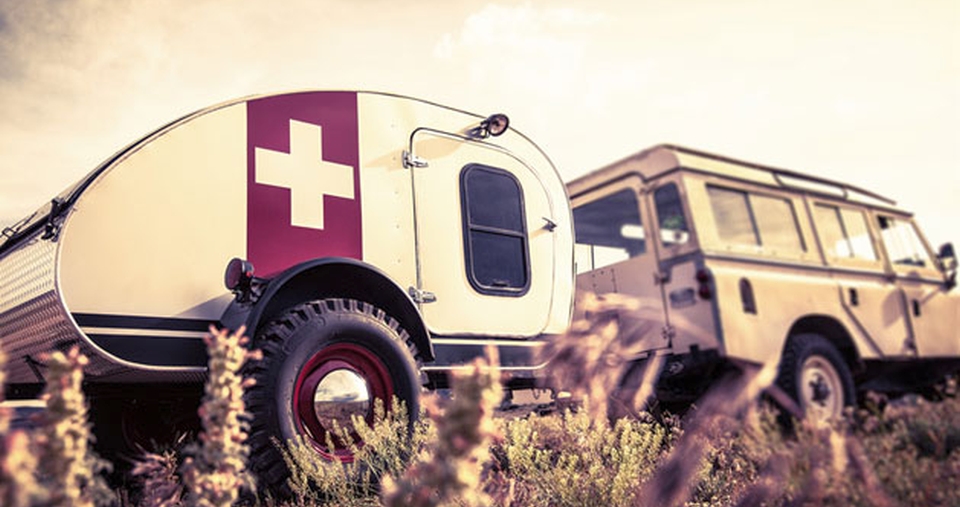 Via: BlessThisStuff