Are you crazy about aviation related furniture and gadgets? If yes, then you'll certainly love the mirror-polished drinks cabinet that is contrived from 1970s practice cluster bomb. The one-of-a-kind furniture piece is crafted by Fallen Furniture– British startup that reclaims aircraft parts into beautiful furniture. This time the firm has brilliantly blended industrial heritage and high-end craftsmanship of old fuselage into the stylish cabinet, which is likely to enhance interior of your home bar or living area.
At first glance, it would look like a huge mirror-polished steel and aluminum missile resting in your living area, waiting for its launch. But on opening its front doors a compact bar is revealed, hiding liquor and custom-made utensils. Measuring 87-inches in height and 24-inches in diameter, the 600 lbs cabinet has a beautiful interior along with three glass shelves revolving around a gold-plated axis. Furthermore, the tiny bar rests on a base consisting of sliding platform that is built from lacquered American walnut.
It would definitely be a rare addition into your abode that will keep your guests awestruck by exclusive design of the bar. Already excited to buy this chic cabinet? Sadly, we're not sure about its price and availability as of now. But, do enlighten us with your opinion about its unique design.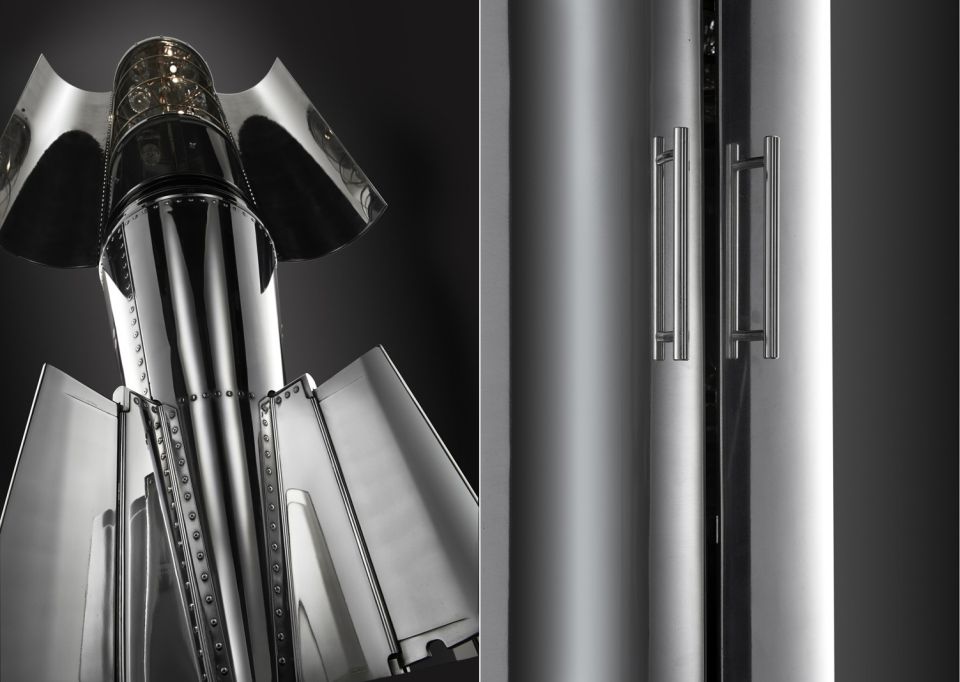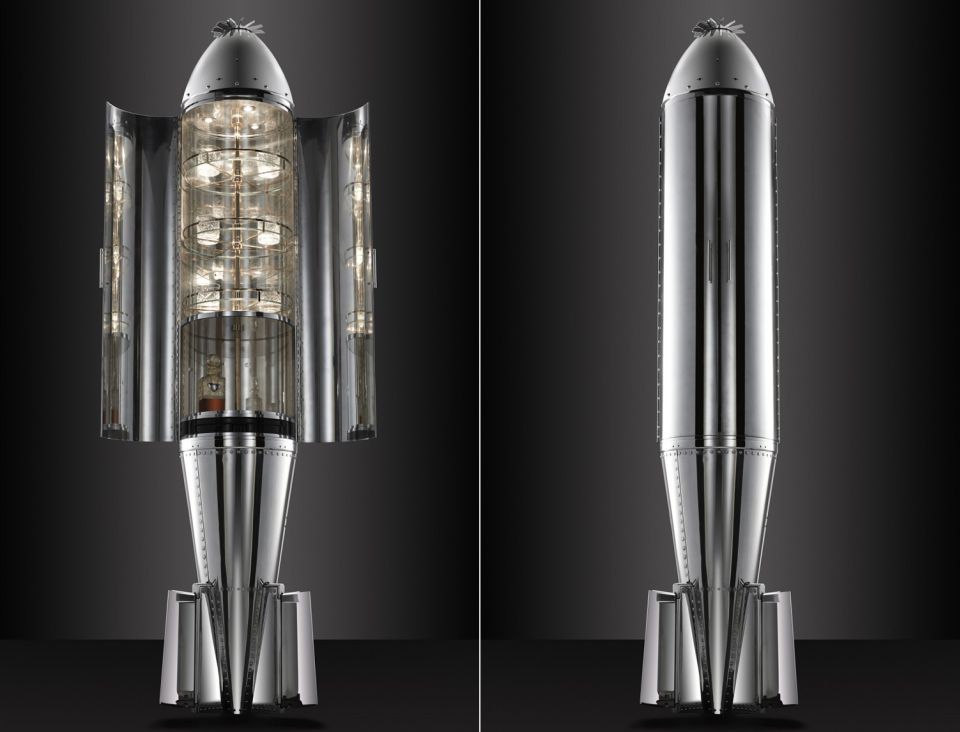 Credit: MikeShouts