A VW Beetle is not something any simple-minded person could crave for, as it's loved mostly by fun-loving personalities. That's why this iconic machine of pop culture history is still popular among jovial individuals. However, Deutschland-based Kozma Design Manufacturing Company wants to bring the same funky appeal into your home with their latest VW Beetle pop up bar.
This stylish vintage-styled home bar is salvaged from original-sized 1963 Volkswagen Beetle 'Herbie.' It comprises of stunning VW car boot, which has ample space to store your liquor bottles. Moreover, it features a sleek glasstop to display or serve fine quality alcohol to your guests. The sophisticated white model with red and blue detailing gives unique makeover to conventional rolling home bars.
To make it look like a rare piece from the classic car, basic automotive details like tail lights, number plates, exhaust pipes, etc., are sustained in its design. Interior of the deck is lined with mirrors to reflect expensive liquor bottles, making your collection seem wider in range. When the deck lid is closed the pop up bar seems like spectacular automotive-inspired furniture, but on opening the lid a swanky bar is revealed to your guests.
It is an idyllic rolling bar to spruce up interior of any home, office, workshop, bar or man cave. VW Beetle bar will surely be loved by your guests as well and make your home parties roll up with unique industrial style. You can order it on request from the company's official website or may try to build something like this on your own, provided you've got the require craftsman skills.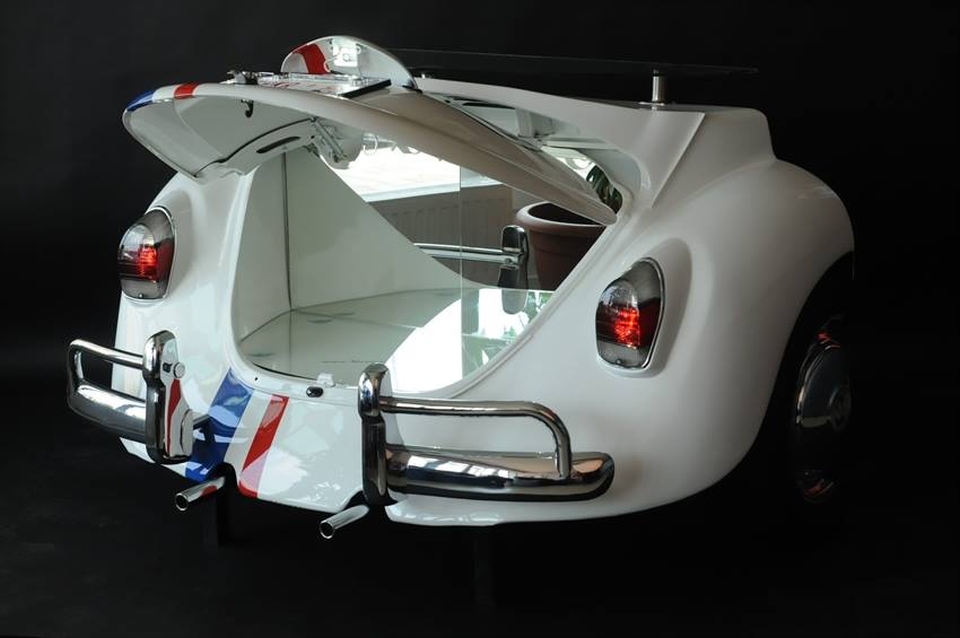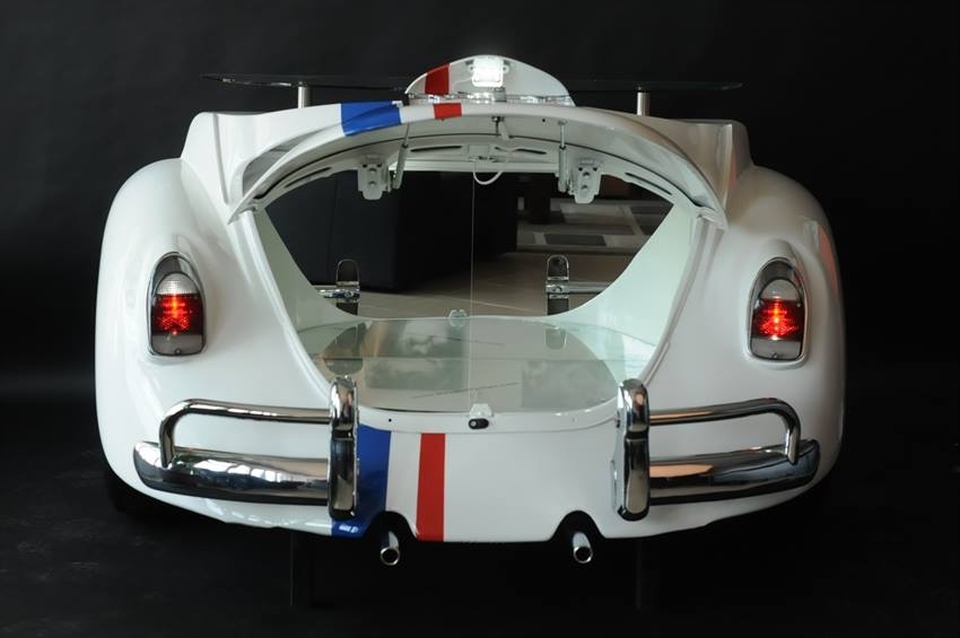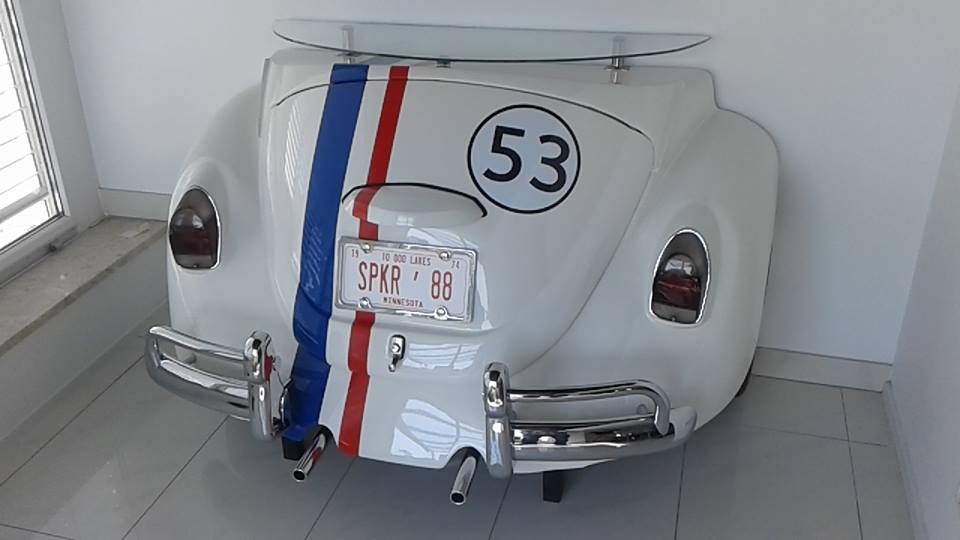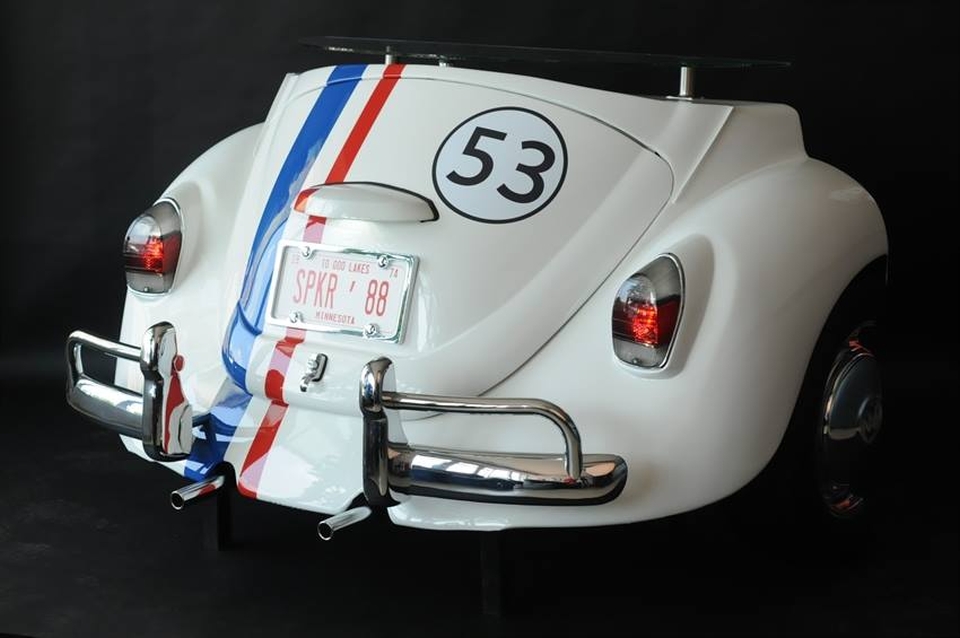 Source: KozmaDesign