A chair adds a lot of versatility to the space. Whether you want to use it as furniture or as a filler to cover up the floor area, a nice wooden chair does it all. The one chair we would be particularly highlighting is going to intrigue your interest for sure. But, before we discuss the chair, do you find something wrong with your screen? Something blur, maybe!
Firstly, if you are reading this, you must have had a glimpse of the feature image. It looks a little tipsy, but don't worry, neither are you high nor is the image blur and there is supposedly nothing wrong with your screen. It's rather the whimsical design of the chair that holds your attention.
The East London furniture makers, Teresa Rivera and Grant Wilkinson were inspired by the Windsor chair of the eighteenth century. The couple who runs a design firm Wilkinson & Rivera decided to play with the design and introduced a modern version of the Windsor Chair. Thanks to the steam bending technique, designers have added fluidity to the classic vintage chair. The chair is available in two versions, the Windsor armchair and the Windsor without arms, and the design makes it look like its floating.
Gaining immense popularity on the internet, the Twitterati dubs it the Nervous chair. The possible reason for this is the shape and design of the chair which appears to quake the user. The chair looks as it is quivering and trembling. Available in ash, oak, and walnut finishes, the chair is completely handcrafted.
Also Read: Wooden Dancing Chair Made From Birch or Walnut Wiggles Full Circle
The makers have used the steam bending technique for the backrest offering suitable seating or everyday dining. Measuring around 20-inches in width, 21-inches in diameter 39-inches in height, it would serve as a perfect centerpiece for your dining. Both versions of the chair are available on the official website of Wilkinson & Rivera and would cost starting $3,575 and $3955.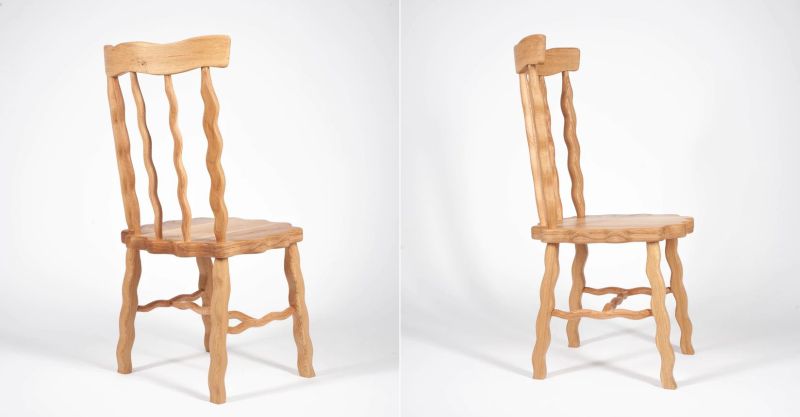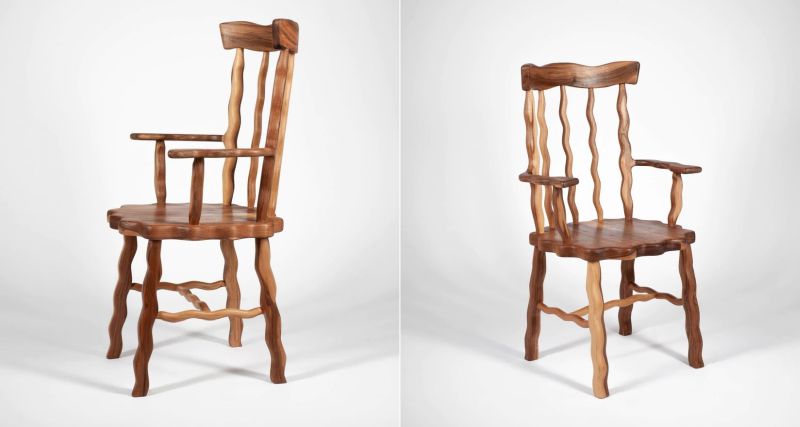 Via: MY MODERN MET