People are often disappointed by the experience of drinking coffee from a lid on plastic or paper coffee mugs that all coffee shops serve. Regular lids come with a tiny hole which are prone to spilling coffee if not handled properly. To overcome this, Vaporpath Inc. has recently introduced the Viora Lid at the Specialty Coffee Association of America's (SCAA) Annual Exposition in Seattle, Washington. It is created by Doug Fleming, founder of Vaporpath to enhance the experience of drinking coffee from a lid.

Viora Lid comes with a large semi-circular opening to deliver coffee directly into the mouth without spilling, and a tiny hole in the center lies just below your nostrils to give you a nice aroma of the beverage you're drinking. The lid is made of high-impact polystyrene (HIPS), a recyclable non-biodegradable plastic to maintain the aroma for long. Aroma while drinking any beverage matters a lot since it enhances the experience of drinking a beverage. Therefore, the lid is designed cleverly to enjoy every sip of coffee with its aromatic flavor.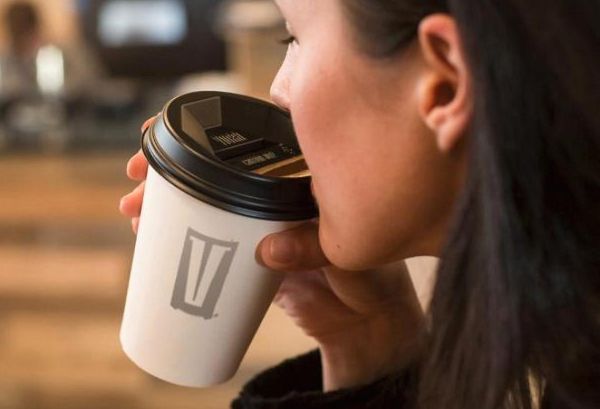 Vaporpath is trying to join a Third Wave movement, which considers coffee as an artisanal foodstuff rather than a commodity. The company is marketing the lids specifically to 'third wave' coffee shops hoping even the famous coffee chains will notice Viora Lid and start following it.
Previously, we have acquainted you with a heat sensitive Smart Lid that changes color, have a look. Viora Lid however is designed to let us enjoy coffee without compromising on taste and aroma, I guess want one!
Via: GeekWire