Robert Kolenik, a Netherlands-based interior and furniture designer derives his inspiration from nature, and it reflects in his designs. The designer owns Kolenik Eco Chic Design (located in Amsterdam), and now he wants to give the world a glimpse of what future home is going to be like. Robert calls it the 'Room of the Future' which is a true demonstration of how technology can help comfort us without compromising on the real experience of healthy living.
Perfectly in tune with the Eco Chic essentials – cradle-to-cradle principle, luxury and warmth, this perfect representation of a home clings on to the idea of a space which is free of any stimuli, and where one can rest peacefully. So what exactly is the Room of the Future?
Also Read: Robert Kolenik redesigns Brussels office as cozy loft
Well, for starters you have your own private holographic butler who greets you, and operates your dwelling according to your preferred needs. Everything is in sync, as the functions are combined to put the user at ease. For example, if one is not drinking enough water, the PH-meter in the toilet advises you (via the hologram butler) to increase the water intake.
Another demonstration is the speech recognition system which toggles the lighting to cinema mode and screen appears when you are in the mood to watch a movie. That is futuristic stuff, isn't it?
Not only that, in another room, a Tesla Powerwall caters to all your energy needs even when the power supply is down. To be specific, a continuous supply of 5kW energy to meet all the needs.
According to Robert;
As always, in the Room of the Future we demonstrate how sustainable design is becoming the standard. A new thing is the comfort upgrade at different levels: both the visible, 'luxury' level; and an invisible, yet highly relevant level.
When you head down to the bathroom there is a high-end rain shower which can shoot water, steam or snow depending on the weather conditions. In the bedroom, there is a hypoallergenic bed with active climate control, clever ventilation and air purification filtration for a sound sleep. This bed makes sleep disruption (due to cold, heat or humidity) thing of the past for healthy living.
Taking things further, the house is rigged with the air-purifying living green wall by Eduard van Vliet from Green Art Solutions. The wall absorbs pollutants like carbon monoxide from the air, thanks to the air purifying plants. This living wall is connected to the air conditioning system of the home to beam fresh air indoors.
In a way, Room of the Future is a perfect combination of technology, home automation, and healthy living.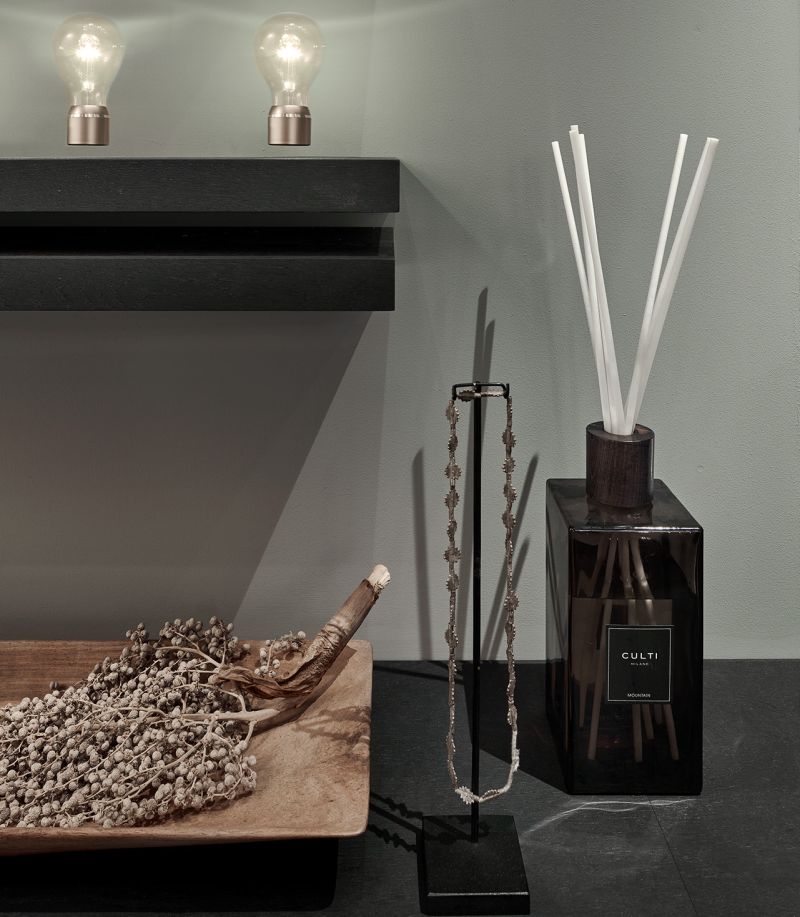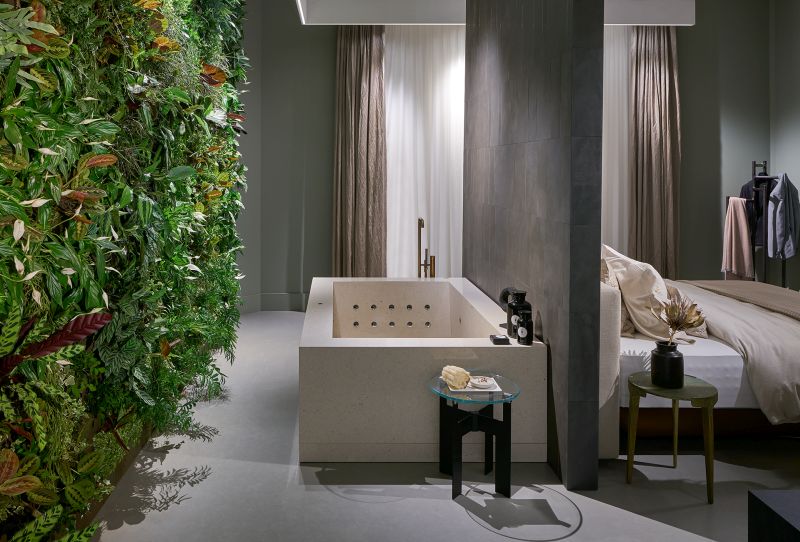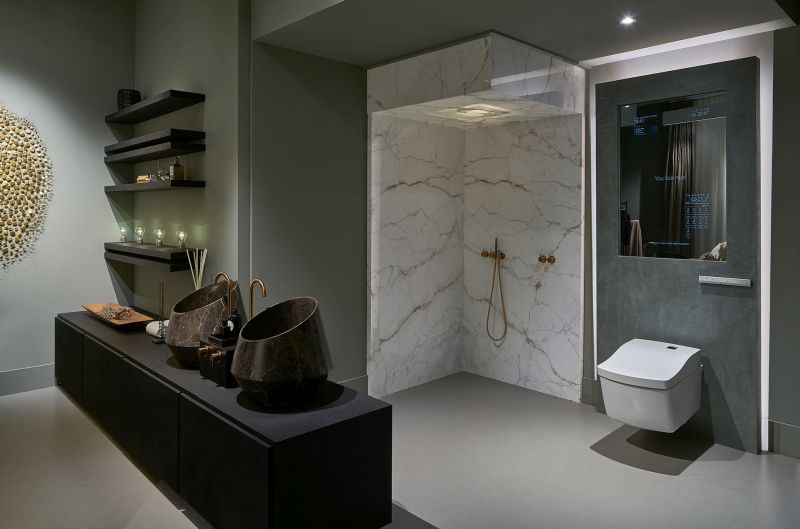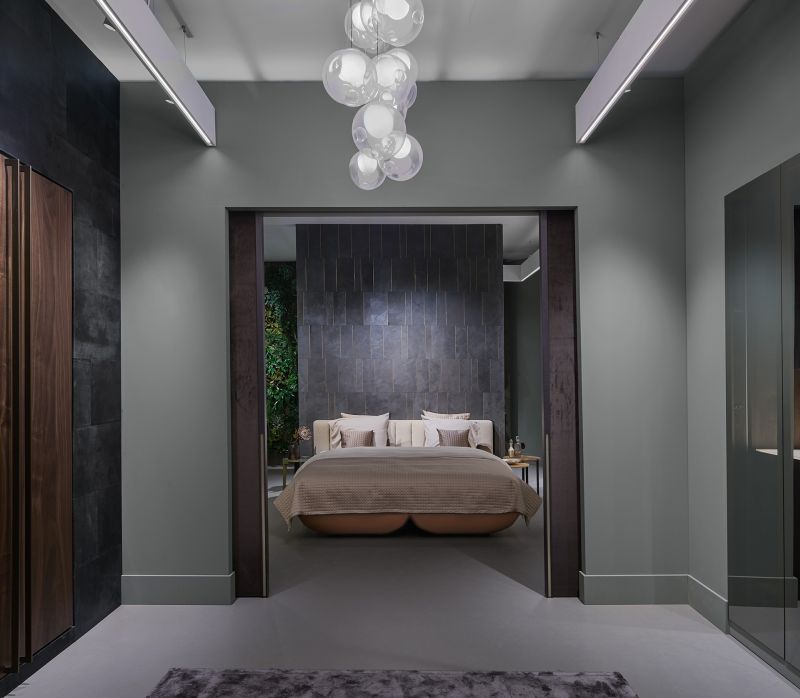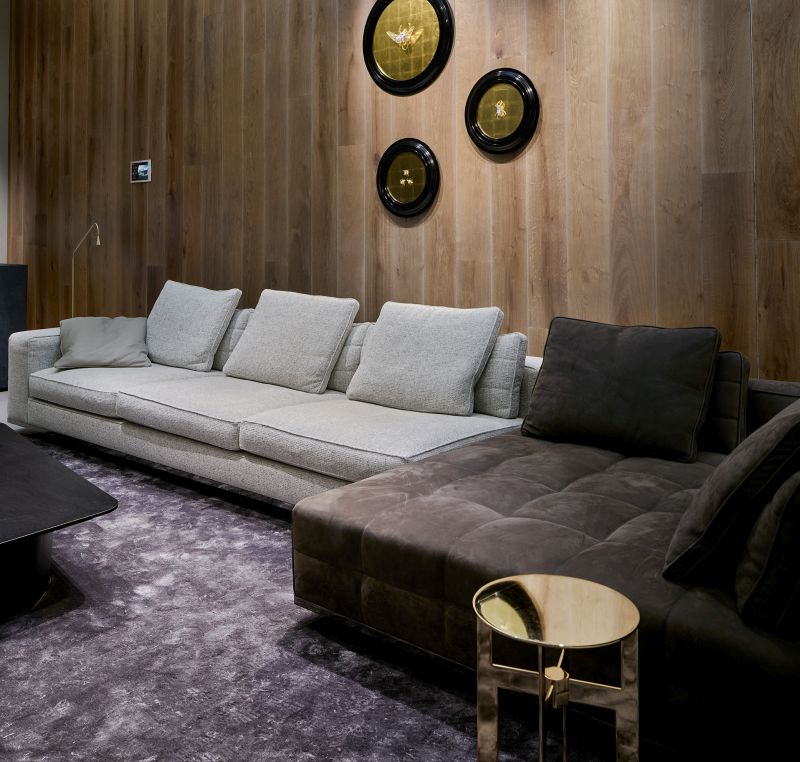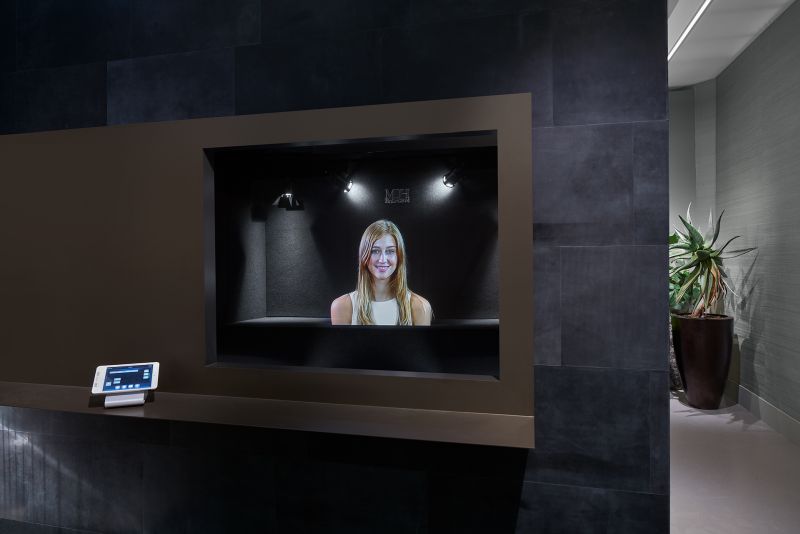 Thanks Kolenik Eco Chic Design for sharing the details with us.