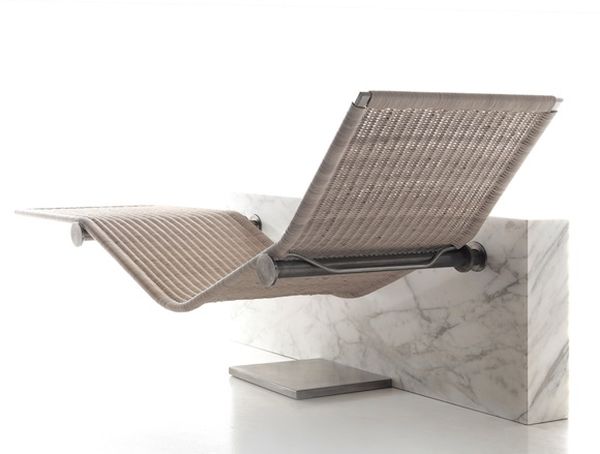 The intrinsic contrast in its design language always manages to bring up the classic essence of any conception. It is once again true in the case of 'Vis à Vis', a chaise longue by Enzo Berti (for Kreoo's design) that combines both the contrasting elements of lightness and solidity. Connected to a nigh imposing block of heavy marble, the seat itself is crafted from lightweight steel framework draped in hand woven fabric.
The essence of lightness is further complemented by use of different techniques relating to both its usage pattern and visuals. Concerning the first application, marrow or PVC was used inside the hollow frame of the chaise longue, thus making the seat pretty easy to adjust. And, as far as the visuals are concerned, the delicate support of the chair is just based on two small clamps fixed to the marble block. So, overall, the designer made a conscious decision to project the graceful nature of the seat against the connected backdrop of heavy marble.
In this regard, the chaise longue (available in both single and double version) is usable in the outdoors as well as indoors. However, we are a bit concerned about the portability criteria of the whole conception, given the supposedly heavy nature of marble.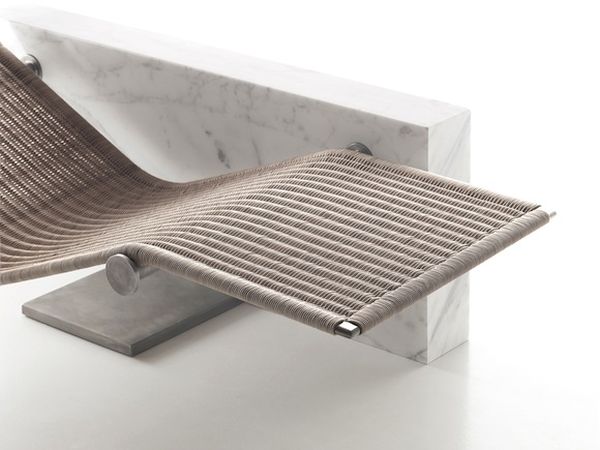 Via: Kreoo