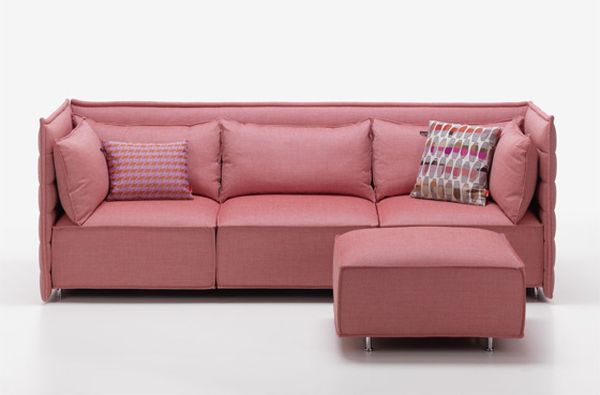 Finally, a sofa design that fuses casualness and classiness in equal measures. Christened as the Alcove Plume, the furniture piece was designed by the French duo of Ronan and Erwan Bouroullec (as a part of Vitra's Alcove product collection). The conception according to the designers was envisaged as a low-slung sofa with the style strongly relating to the nature of casual comfort. In fact, Vitra has went on to say that the Alcove Plume is inspired by the notion of a 'room within a room', with user's need for relaxation emerging as the driving force behind the expansive yet privacy oriented form.
This sheltered cocoon of privacy is defined by its snug seats and backrest upholstery, accompanied by the high, flexible side and back panels. According to Vitra –
The thick, plush look of the seat cushions is matched by their superlative comfort. Though softly padded, they provide adequate support so that sitters do not sink in too deeply. Combined with the quilted side and back panels – a hallmark feature of the entire Alcove family – and the pointed loose cushions, they create a cozy and relaxing nest.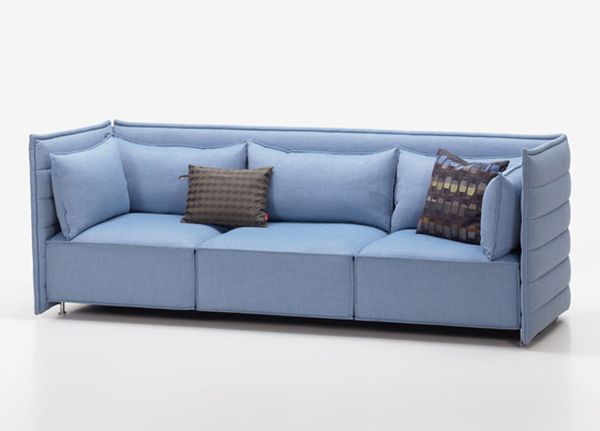 So, in terms of design, the casual essence is upheld by the 'indulging' features of the various sofa components. However, at the same time, the overall visual scale of the Alcove Plume alludes to a more elegant scope. Hence, this unique design language manages to create the proverbial best of two worlds, where users can enjoy their comfort in the living room, while at the same not worry about the aesthetic credentials of their sofa.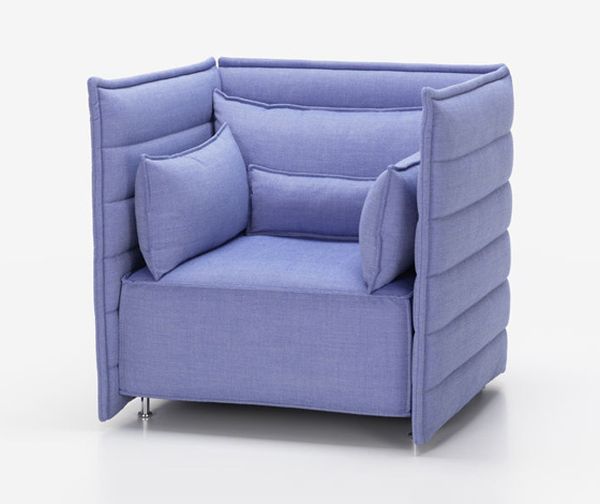 Via: DailyTonic