Swedish bed manufacturer Hästens has created an insanely luxury and exclusive bed that aims to change the way we sleep. First showcased at Salone del Mobile 2016, the queen-sized bed Vividus is priced at £100,000 (approx. $145,000).
The long-standing Swedish brand renowned for creating luxurious beds has used 210 kilos of natural materials to create Vividus. Crafted by the team of most experienced artisan under the leadership of Jan-Erik Leander, Master Craftsman of the Vividus, approximately 320 hours are invested on building each bed.
Highlighting perfection, each part and material of the bed is carefully considered. While the frames are made from redwood pine from Northern Sweden. Seven individual layers of horsehair benefit the bed with quick drying properties. In order to wick away perspiration, another natural material used by the team is cotton.
"Upholstered with the company's signature blue-checkered fabric, Vividus is a unique project for craftsmen, enabling them to work daily with techniques that have been practiced and developed for more than 160 years," according to Jan-Erik Leander. "To be part of a team that makes the world's best beda is a prestigious assignment that few people are privileged to be a part of," he added.
Having its own soul and character, the bed can be tailored according to user's sleep pattern, offering both perfection and tranquility.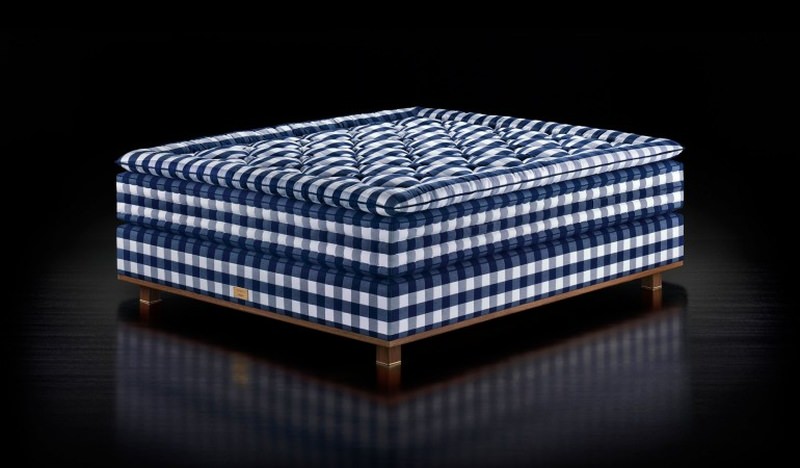 Via: Geekologie