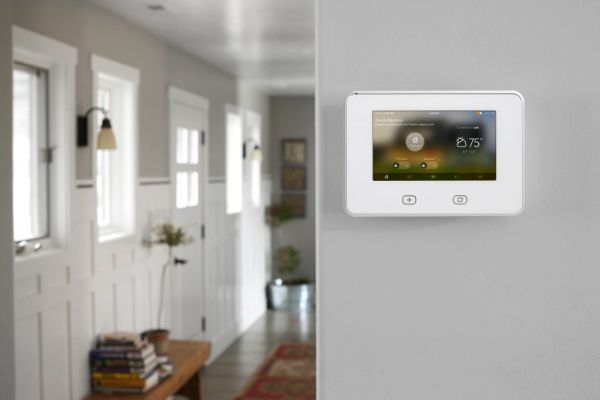 Smart home security systems controlled using smartphone have already become a necessary part of our routine life. But, Utah-based home security and automation Company Vivint, has taken a step further by creating an advanced version of home automation called 'Vivint Sky'. It is a wall-mounted home automation system with 7-inch capacitive touch display and this touch screened device allows you to manage all video feeds from security cameras and door locks of your house. It comes with a smartphone app that supports both Android and iOS devices making your life much simpler.
The intelligent devices observes you daily routine and adapts itself accordingly. If it detects any unusual movement other than your daily routine, and in case there is an anomaly then it immediately notifies you on your smartphone. It even alerts you if any door is left unlocked or when burglars try to break in to your house. It can also connect to security cameras in your house so, you can keep watch on your home when you're away on a trip.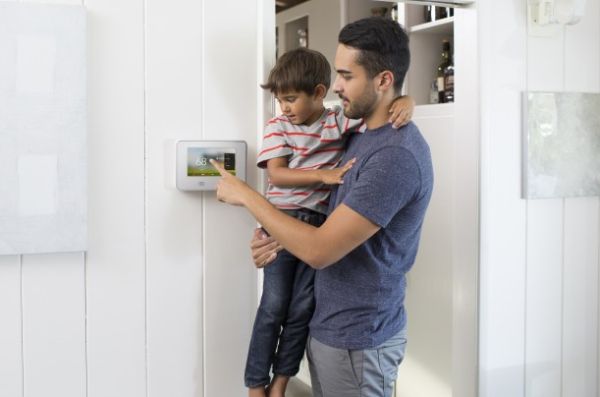 About month ago, we introduced you to ALYT smart home manager, which is also capable of performing similar functions. But, Vivint Sky is much more than a smart security system. Besides managing home security it even controls all lighting and thermostats of your home. It automatically turns off lighting fixtures when no one is present in a specific area and also regulates a thermostat for central heating of house whenever required, thus, limiting your electricity bill to the minimum.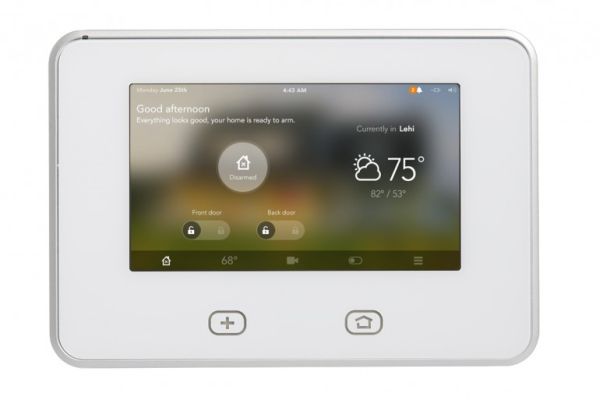 All lights, security cameras, door locks and thermostats of you house can be managed by this one small automation hub, making it a complete home automation solution for homeowners. For installing the Vivint Sky in your apartment, head on to Company's official website. You'll be charged monthly for their services and the subscription fees ranges from $53.99 to $69.99.
Via: Gizmag