Designed by Kenneth Cobonpue, Philippines-based furniture designer, the Vivo Dining Table is handcrafted one-of-a-kind furniture piece. The classic combination of black and gold metal sheets are rhythmically put together to form a sculptural furniture.
Its base is inspired by classic art of jewelry making, as it comes with hand-bent metal sheets along with artistic copper-finished filigree. Curvy copper fretwork of the base seems like golden spiral finger rings that seem to float on the ground gracefully.
The base is topped by a rectangular glass tabletop that allows viewers to have glimpse of its elegant design. This dining table would add stylish charm to any kitchen or living area where it is kept. You'd surely want to flaunt this masterpiece to your guests, flaunting your extraordinary taste.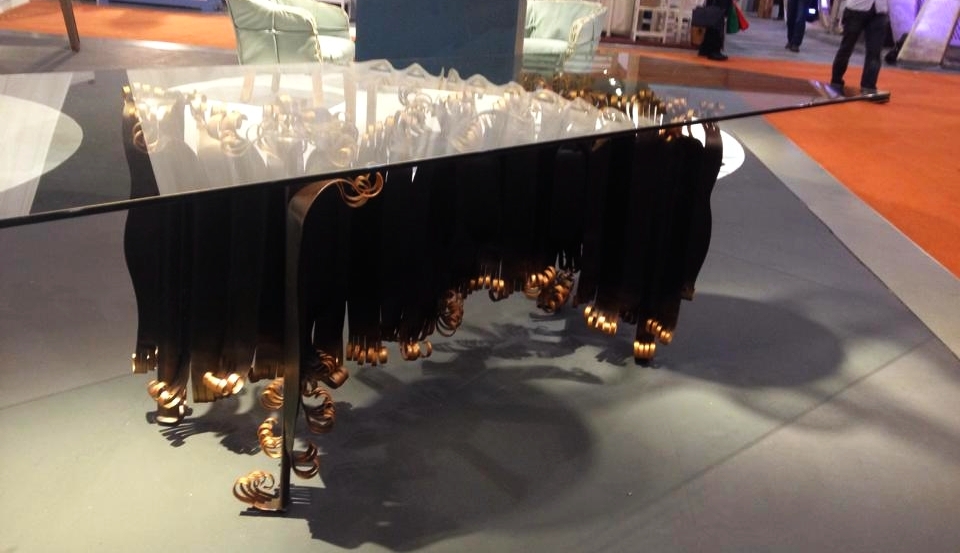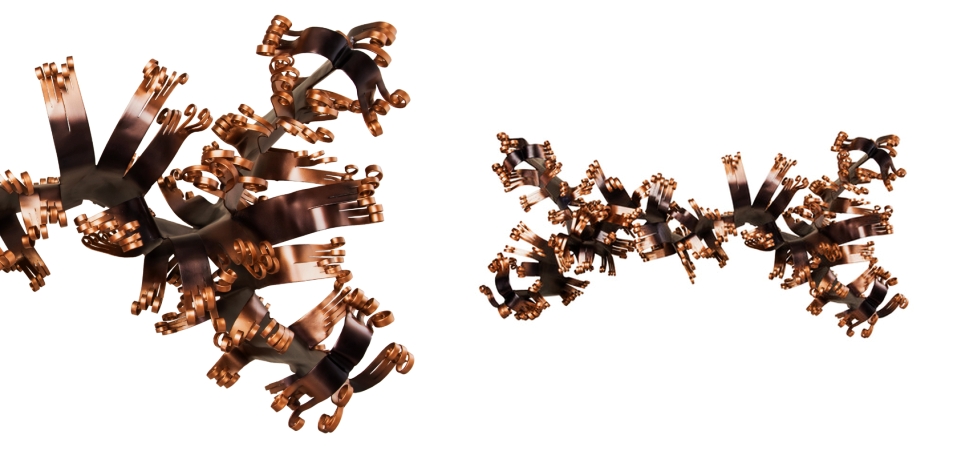 Credit: Xoggy