Nimesha Ranasinghe, a research fellow at National University of Singapore who has previously designed the Digital Lemonade is again working on another similar project – Vocktail, a virtual cocktail glass that digitally simulates multi-sensory flavor experiences. Literally, it lets you take virtual feeling of wine or any other drink while having simple water. This cocktail glass is embedded into a 3D-printed structure, holding an electronic control module, three scent cartridges, and three micro air-pumps.
As the user takes a sip, the built-in LEDs improves visual experience, micro air-pumps emits different aromas, and the taste is electrically stimulated on the tongue, combinedly creating virtual flavors to augment the existing flavors of a beverage. It tricks your eyes, nose and taste organs, so that you feel as if you're having something else. The built-in RGB lights helps to change the visual appearance of your drink and the sliver electrodes on the rim stimulate the tongue for different tastes, while the most important built-in micro air-pumps with flavor cartridges release subtle aromas to fool your nose.
Also Read: Squeeze Music juicer blends your favorite music into flavored drinks
It works like a smart cocktail glass that means you can adjust the lighting and other settings for virtual flavors with the companion mobile app. For sure, this innovative virtual cocktail glass might lead to a plethora of advancements in multi-sensory eating & drinking in future. Practically, it can be a great item as it can make plain drinking water interesting for anyone.
It was recently presented at the Association for Computing Machinery Multimedia Conference.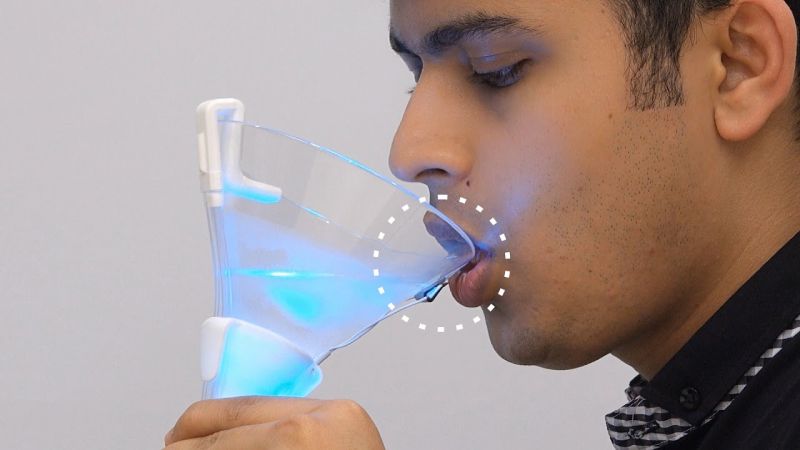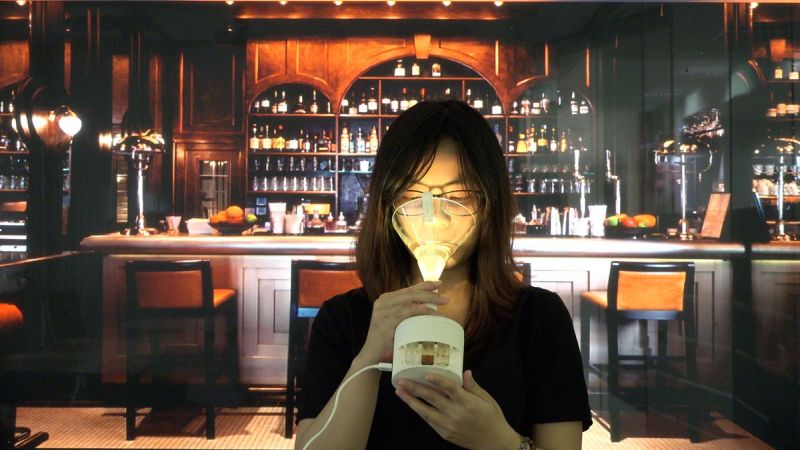 Via: Forbes