Nowadays, when tiny house movement or small space living is in trend, the residents of micro-apartments usually suffer in finding the apt furniture for their homes. Studio or micro apartments usually require furniture that not only increases the aesthetics of the house, but also provide ample space to carry out your work.
So, to attract residents living in small apartments, VOGA a specialized company in manufacturing metal components for the furniture industry, has created the Lift Bed. Slovenian company Voga's Lift bed is space-conscious platform that is designed for people living in small apartments. As the name suggest it's adjustable bed that disappears into the ceiling and reveal itself only when bed is required by the users. Thus, provides you ample space to convert your room into office or studio in morning.
Made from steel, which is later provided with metal finish, the adjustable bed can stay at variable heights, giving you freedom to keep your stuff intact while opening the bed. Using simple push button technology, the electric mechanism raises the bed while the electromagnetic switches protect it from moving, providing you maximum safety while working.
So if you are putting up in small spaces and looking for a product that not only increases aesthetics of the room, but also add the multifunctional features, then Voga Lift bed is the best option. The lift bed is currently available with company only and if you are interested in getting the quote, you may contact the Voga directly.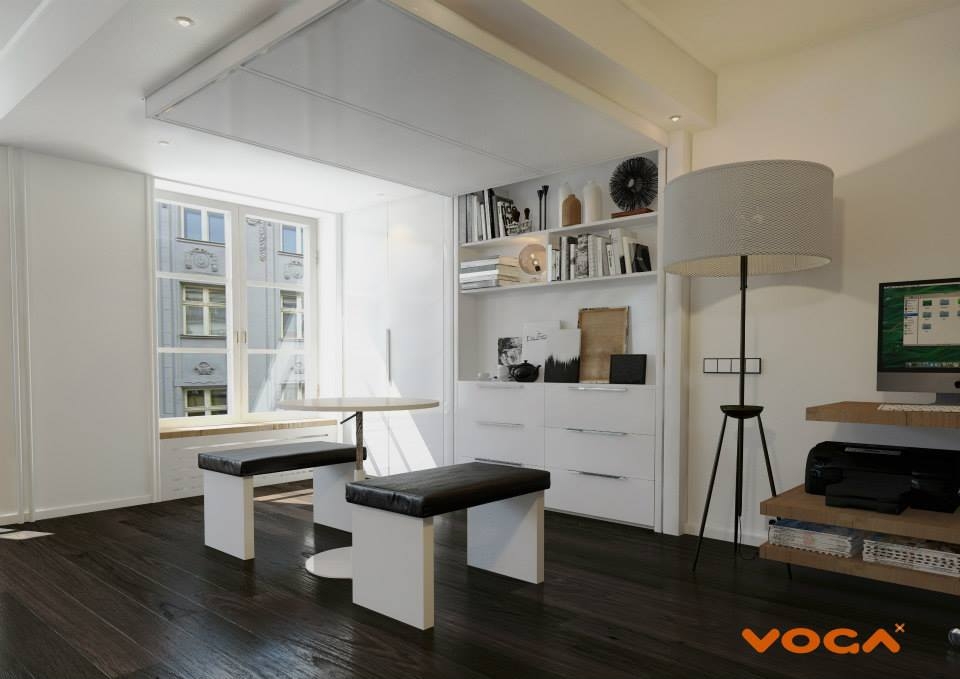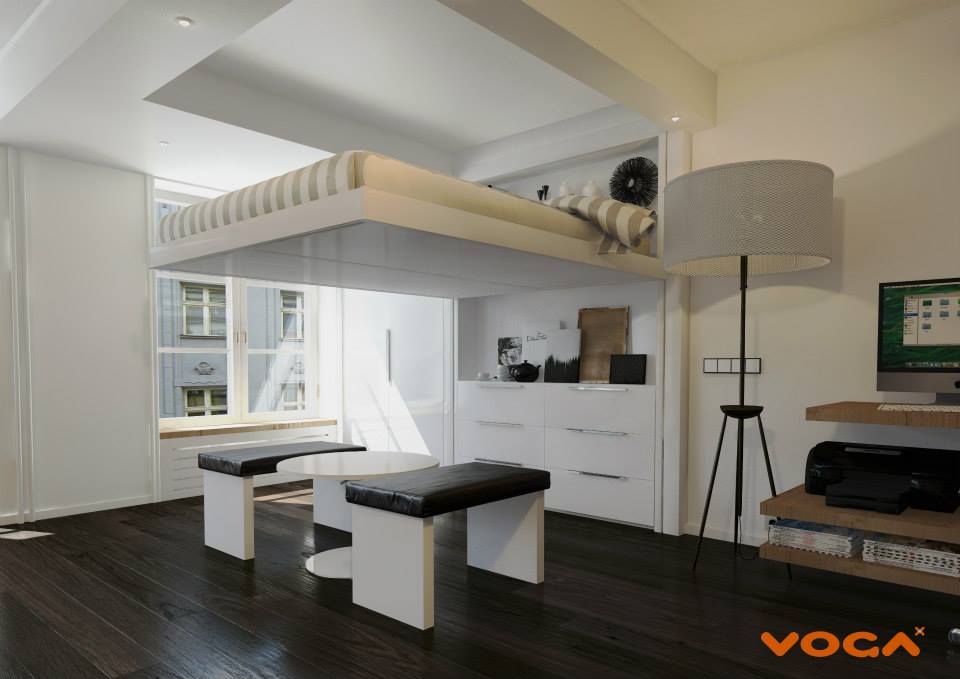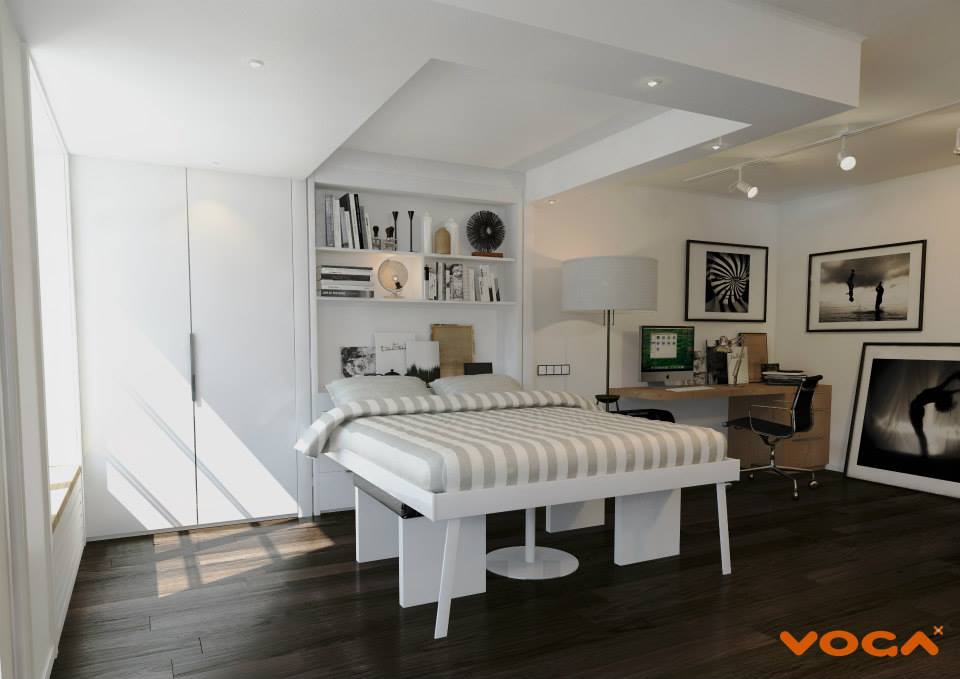 Via: GayStarNews