For Milan Design Week 2023, Australian designer Ross Gardam presents the Volant chandelier, a modern lighting fixture that's almost similar to a kinetic sculpture. It is part of the TRANSCENDENCE collection of luminaire designs that explore the innate beauty of illuminated glass and its compelling visual effect.
The Volant chandelier consists of tubular glass elements anchored to sculpturally angled brass bars, creating an impression of floating objects. The final outcome is an elegant equilibrium that's at once enthralling yet soothing.
Also Read: GUBI's Seine Portable Lamp Mimics Motion of Gently Flowing River
Although it is designed as a static lamp, it has a unique ability to appear in motion. Each lamp is modular and can be configured to suit different interior spaces.
The designer defines it as a sculpture in itself that reveals different personalities with the light it emits. The Volant chandelier references the moon, the ocean, geometric motifs, and the illusion of motion. It is available in a range of glass and metal finishes to match various interior styles.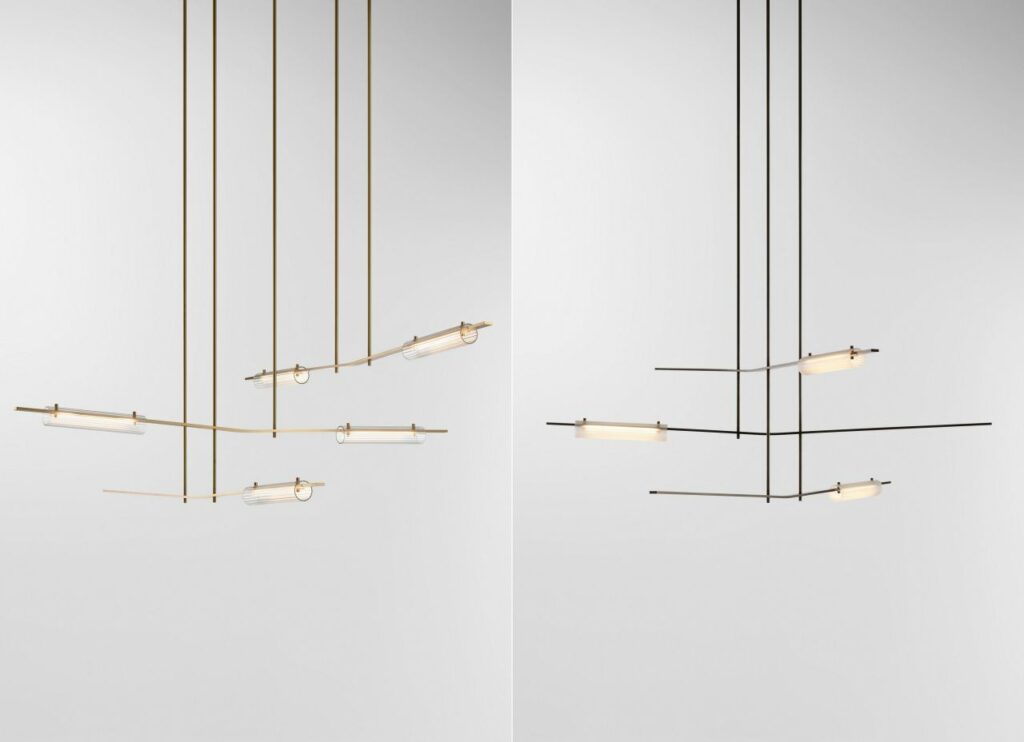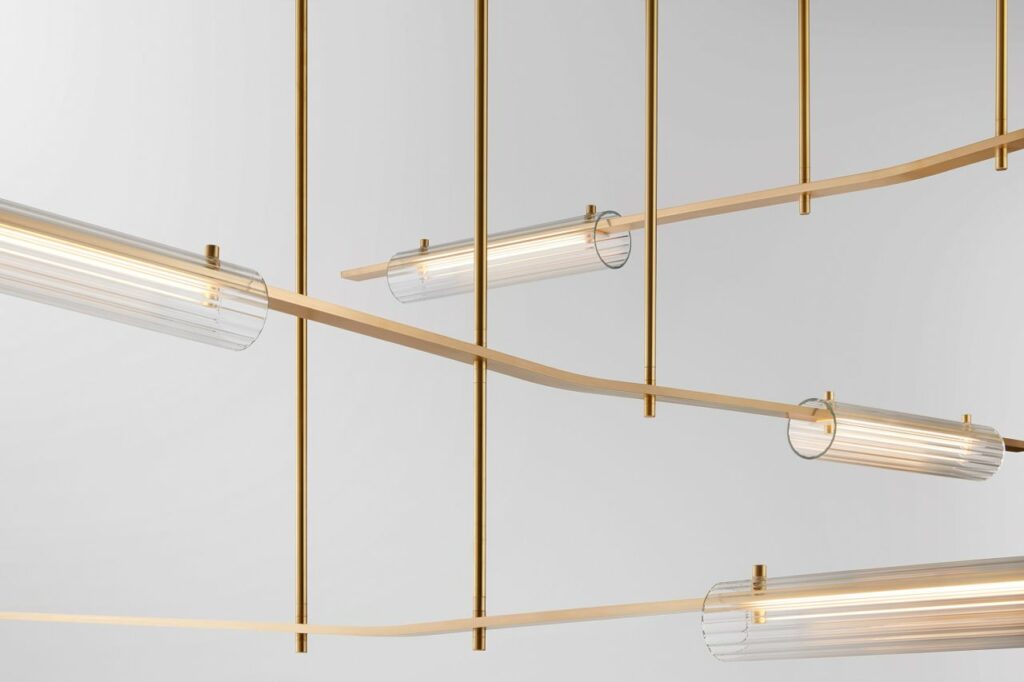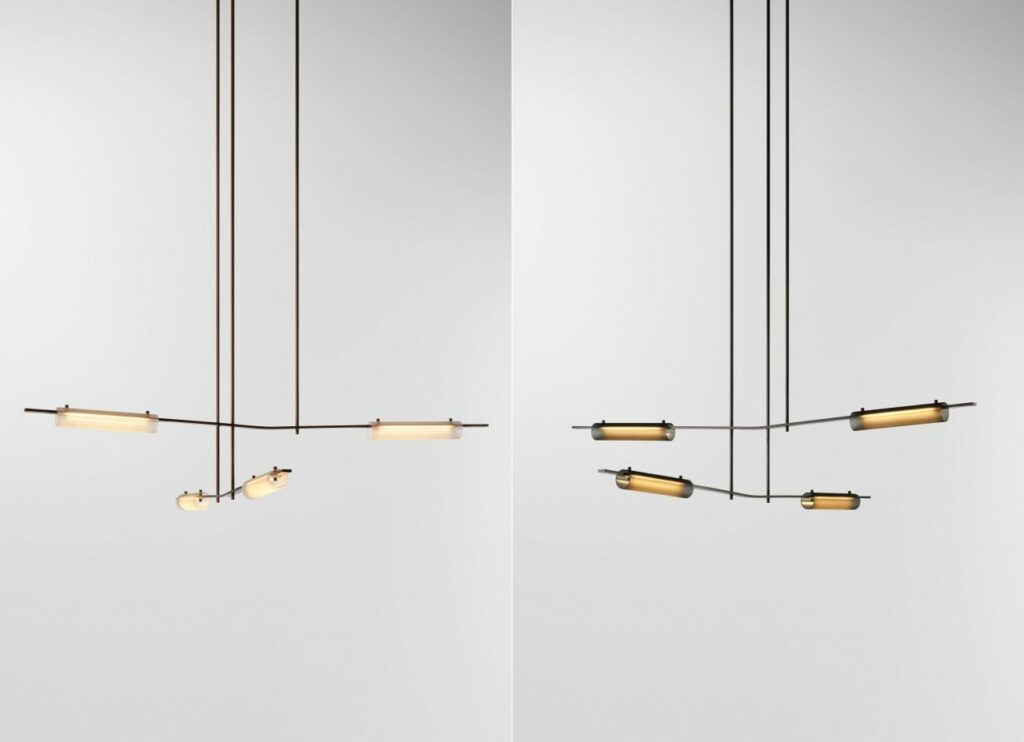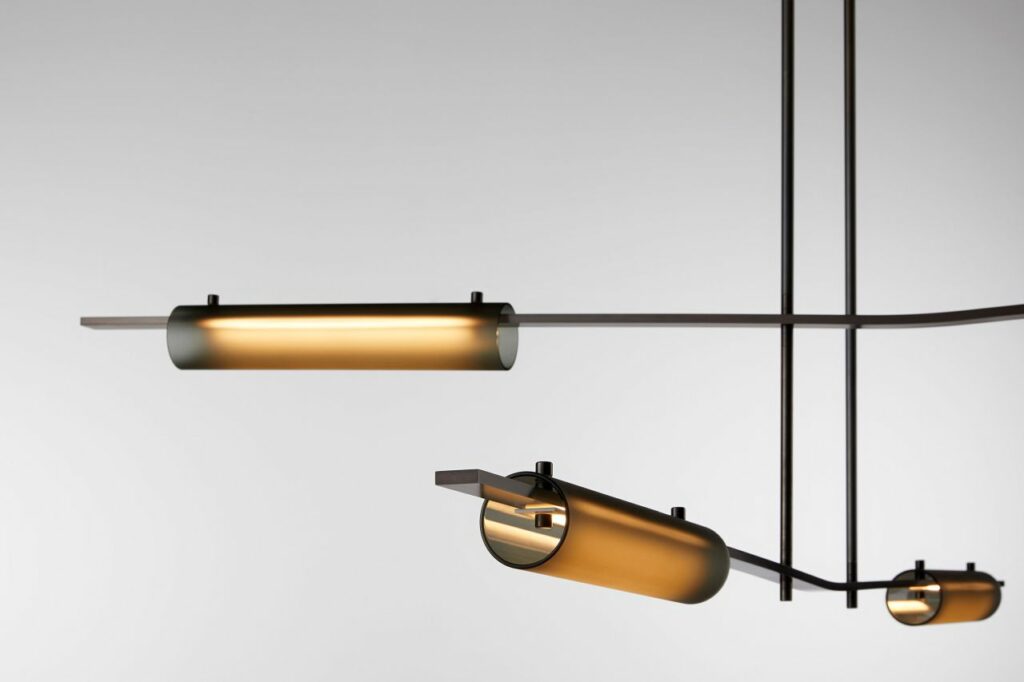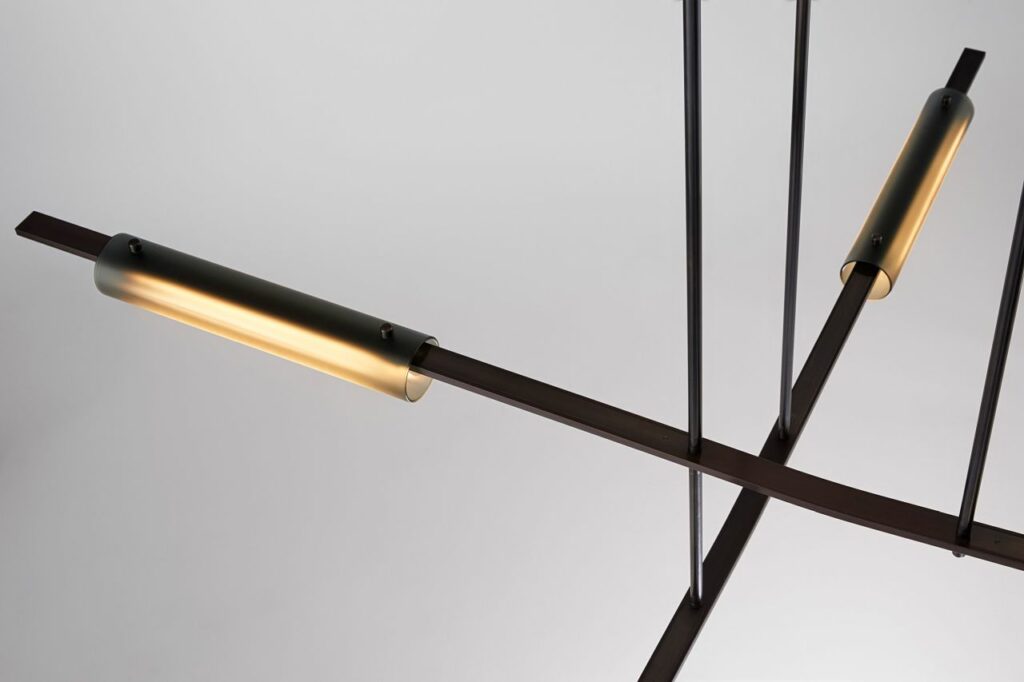 Via: Dezeen