Three architecture students of Tulane University, New Orleans- Emily Hayden, Sam Naylor and Kyle Graham have designed an unusual wooden table in a sculptural design. Its shape is crafted as such that from a distance it resembles a creature walking on its thin legs, thus named the Walking Table. One side of the table is somewhat rounded so that it sits perfectly on three metal legs allowing flat cantilevered desk to extend over its length.
This wooden furniture is basically completed within five weeks using various tools like Rhino, RhinoCAM, 3-axis CNC router MultiCAM, etc. The thought behind this amazing design is quite deep that is meant to explore anthropomorphic qualities of a cantilevered mass, implying motion, instability and momentum. All these qualities are reflected in this fantastic design with perfectly finished geometric lines on the wood .
The table is best suited for any home or office with contemporary interior and can be used as both working desk and coffee table. Moreover, its sculptural design will also grace up your living room, study room or office cabin with its outstanding appearance.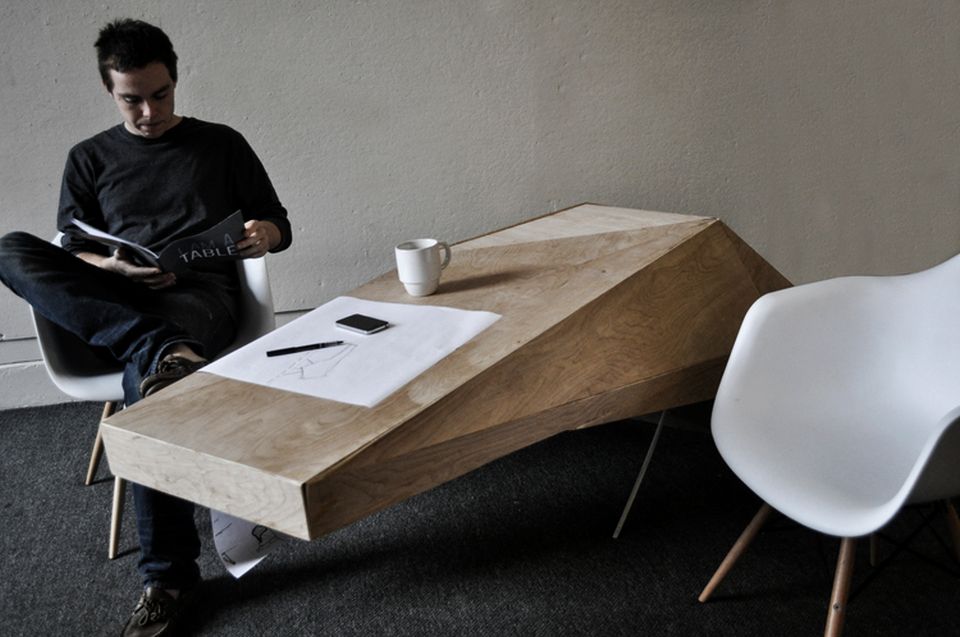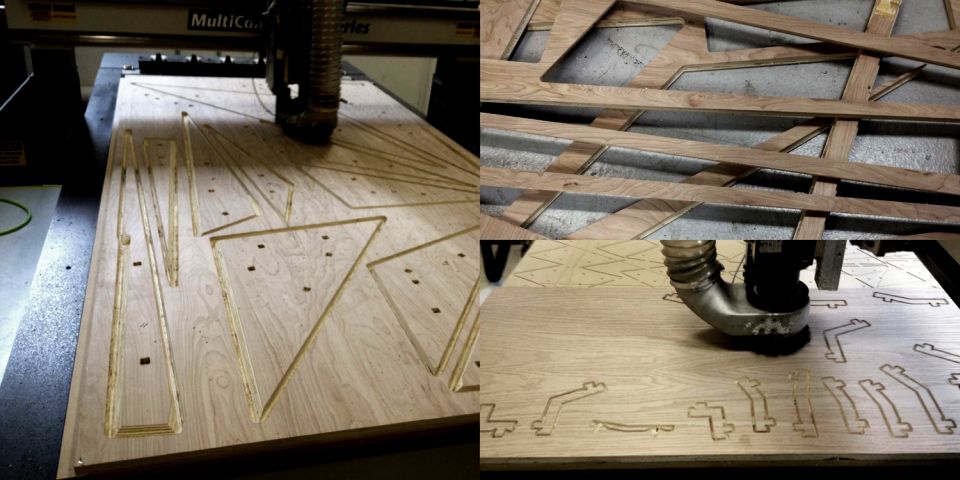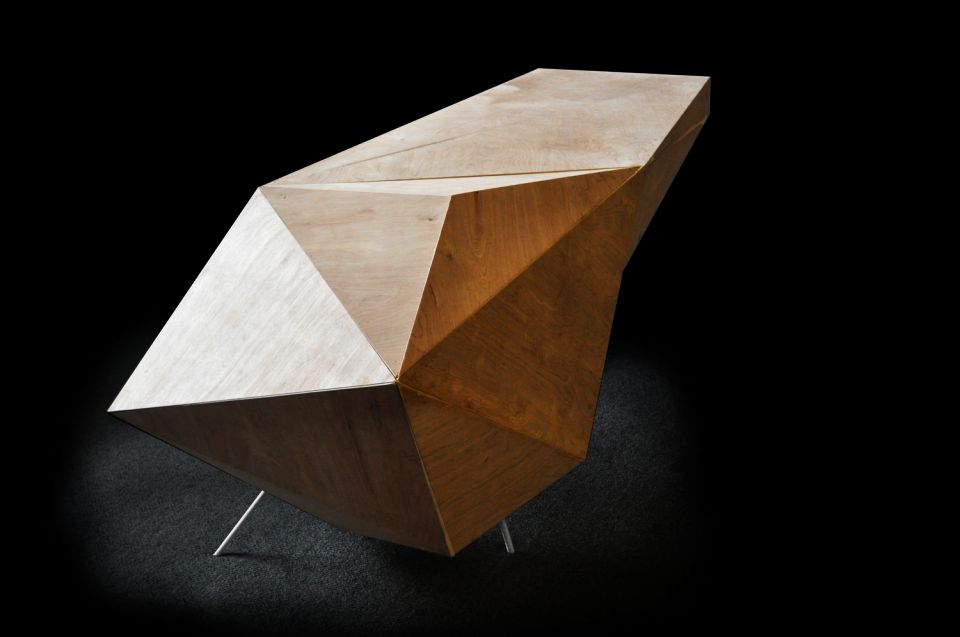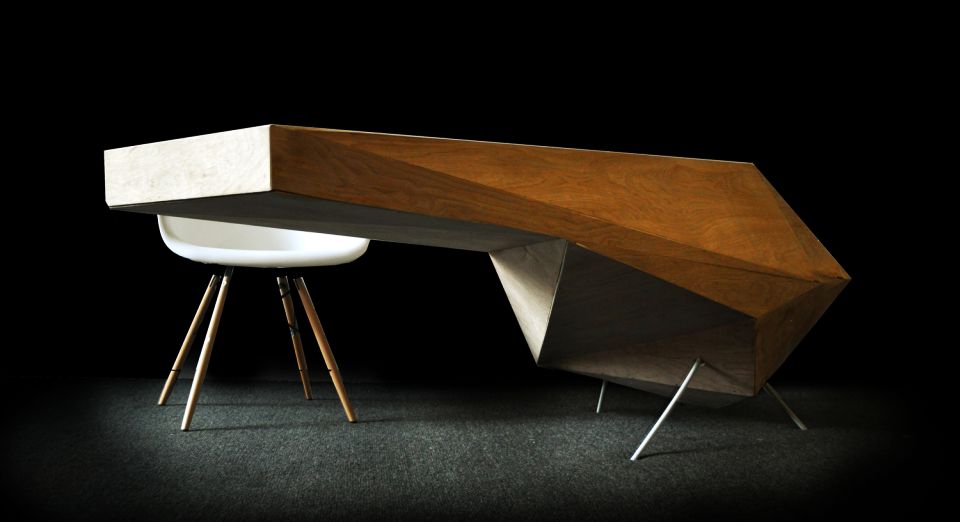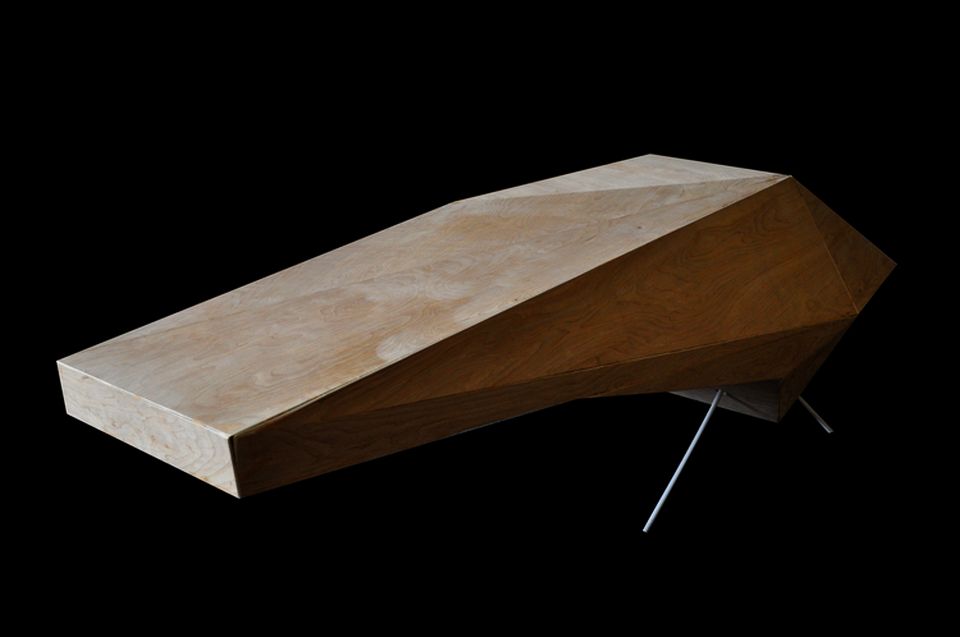 Credit: EspritDesign