A large community of designers and brands are innovating with furniture to help people create productive work-from-home setups. Germany-based startup Walkolution is one of them. It is however offering a very fresh and healthier alternative to sitting and working or event standing and working, if you may. Walkolution has devised the world's first walking office treadmill for people to stand, walk and work.
It is a noiseless and non-motorized walking treadmill with an integrated ergonomic desk and backrest that allows users to walk while working. It provides you the required movement for a healthy working lifestyle – at home and in offices.
Called Walkolution also, it is powered by the weight and muscle power of the user and requires no electricity. The treadmill is a quiet contraption that works without noisy motors and can therefore be used in quiet working environments.
The walking surface of the treadmill is made of stable birchwood slats, which provide a natural-elastic walking feel. A scratch-resistant, pleasantly soft coating is applied to the running surface, which also has an acoustically absorbing effect.
Also Read: Mizuno Expands its Fitness-Focused Line of Home Furnishings
Walkolution offers different models like "Wanderlust" which has a built-in desk and "ÄRA," which comes with a separate height-adjustable desk. Both the models are winners of the iF Design Award 2021 and the German Design Award 2021.
The price starts at €3,479 (about $4,250) for only the treadmill and €4,599 (about $5,600) for the Wanderlust model.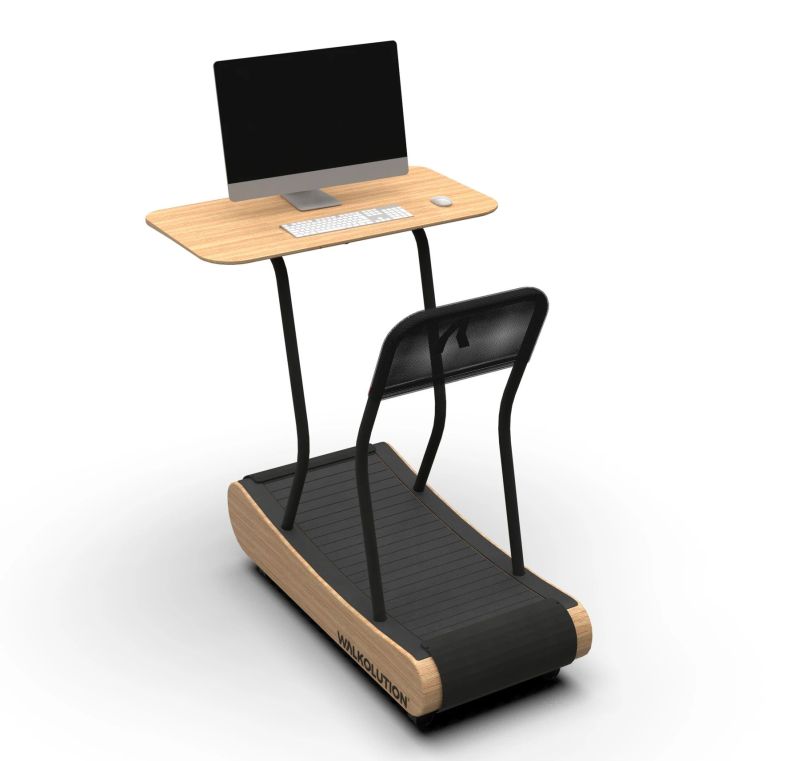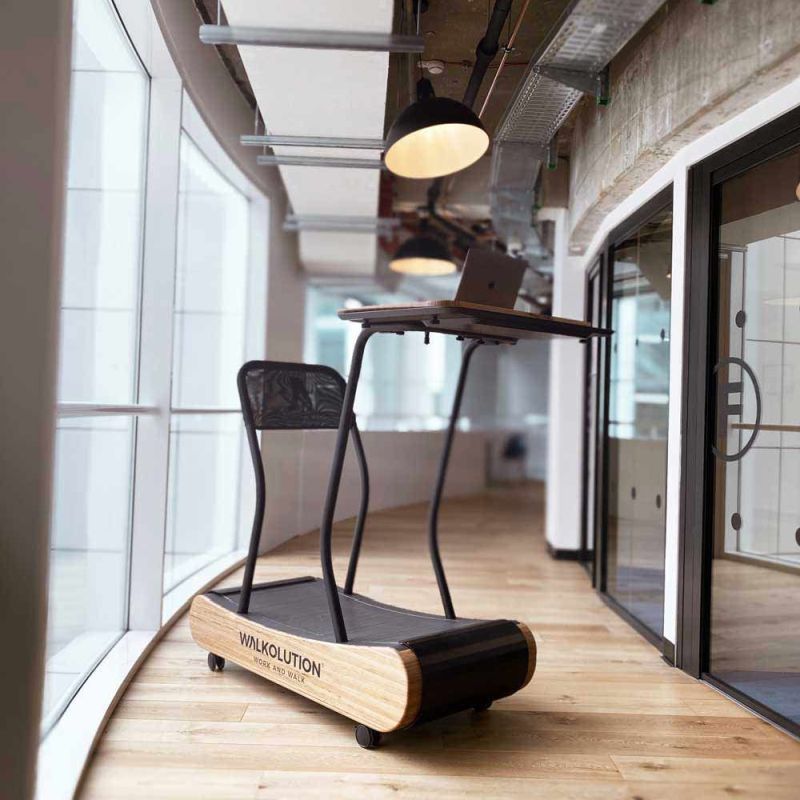 Via: ApartmentTherapy