Denver-based startup, Environmental Data Network (Edn) is changing the way we grow plants, herbs and vegetables indoors. They have developed a wall-mounted indoor garden that helps you grow a number of plants and vegetables without much effort.
With 21 slots for planting veggies and herbs, the indoor gardening unit provides users with a way to grow different plants at a time. It is super simple to use – user just have to plug, add desired seeds, fill up the water tank and leave the rest on the smart indoor garden. When paired with the iOS mobile app, it will continuously update you on the plant health and growth.
The Edn smart indoor garden also intimates users when it's time to harvest herbs and vegetables. Fabricated to be mounted to a wall, it does not consume any floor space.
Currently it is in development phase, and the founder Ryan Woltz feels that it would take approx. nine months until it comes to the mass-production. Expected to cost $399, the startup also plans to all seedpods, making the gardening process easier.
For better understanding of the product, one has to wait until it comes into the market.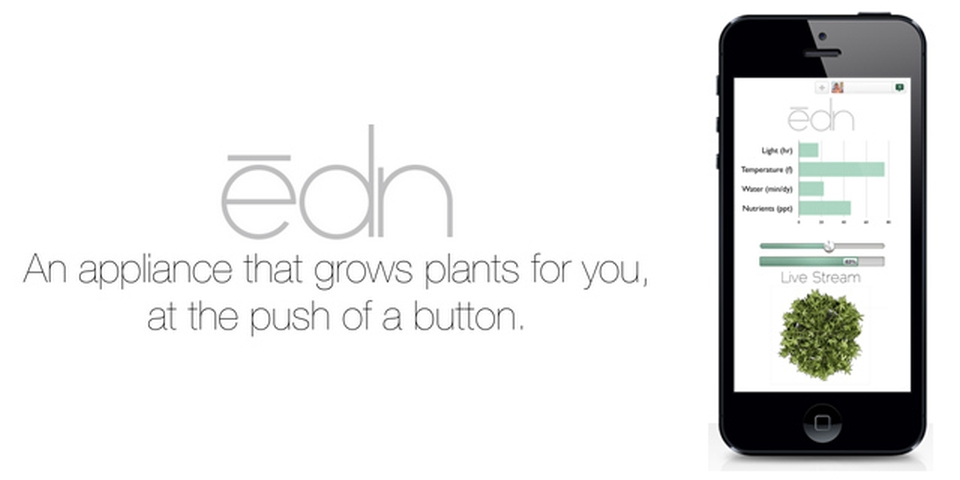 Via: TechCrunch