French designer Olivier Chabaud has created an amazing wall-mounted modular shelf 11.2 with an elegant composition of multiple shelves, resembling dynamic layers of horizontal landscape. The edges of each shelf are formed at slight angles to create a poetic play of shadows around its naturally cut lines when comes in contact with light.
In contact with natural or artificial lighting, the finely cut edges form extended shadows on a wall to maintain continuity of the mantelpiece. Chabaud has created 11.2 for interior of any contemporary or traditional homes using completely natural products without any negative impact on environment. The wall-mounted modular shelving is made from solid oak and polished using a natural wax, just to avoid any harmful material in creation of this amazing shelf design.
These multi-layered shelves are designed to be mounted on wall of any section of your house whether living room, study or bedroom. Furthermore, it can also be rearranged into various shapes depending on mood as well as room's interior. This aesthetic shelving set can be used as a bookshelf or a showcase to display variant décor objects to grace up your living space. Either way it will add an ostentatious touch your boring home décor, giving it a whole new aspect.
Check out the images given below to see how the 11.2 shelf can be arranged in different home settings: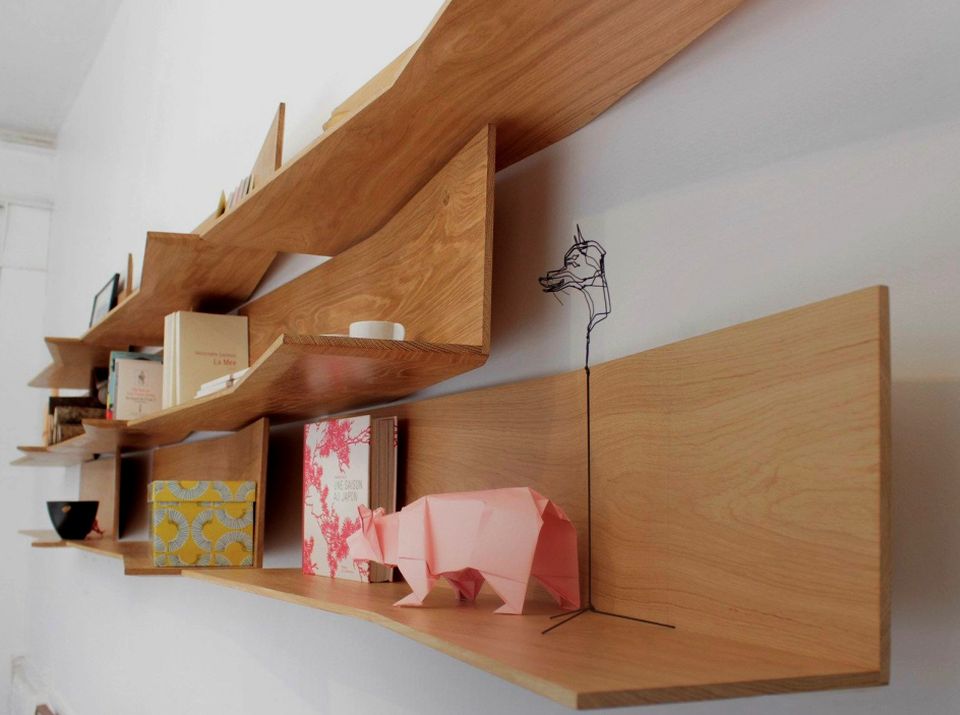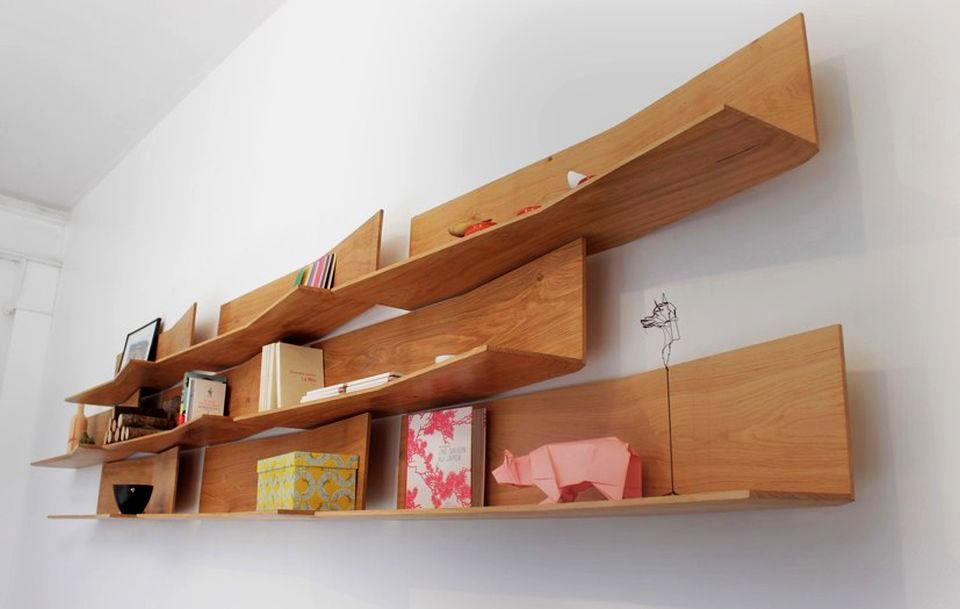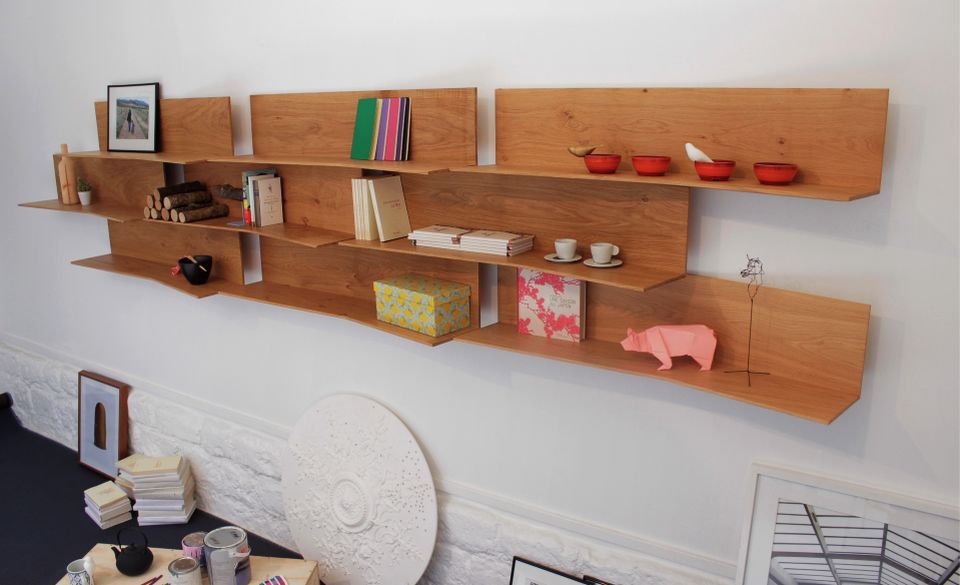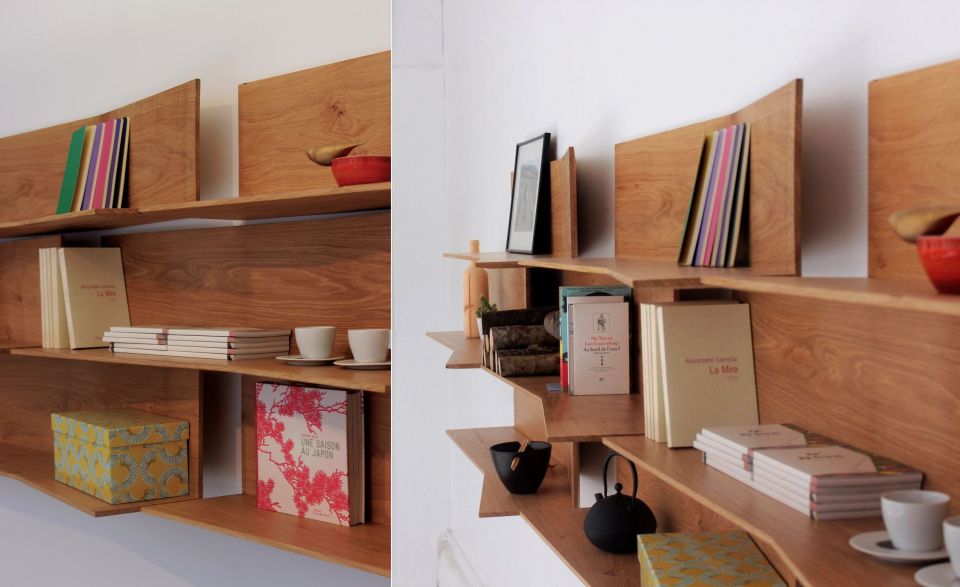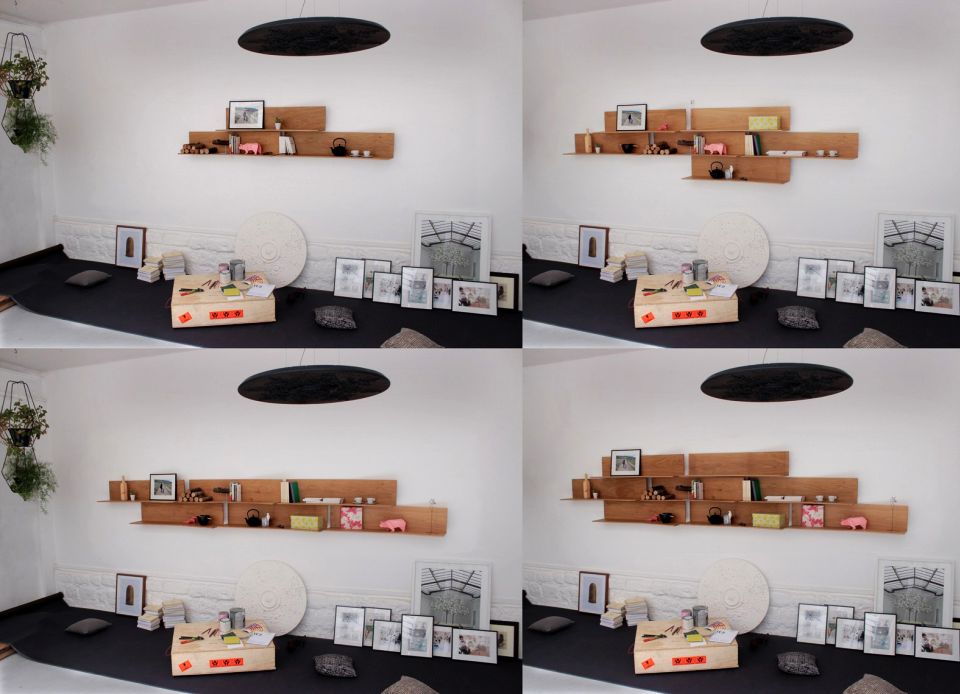 Credit: EspritDesign