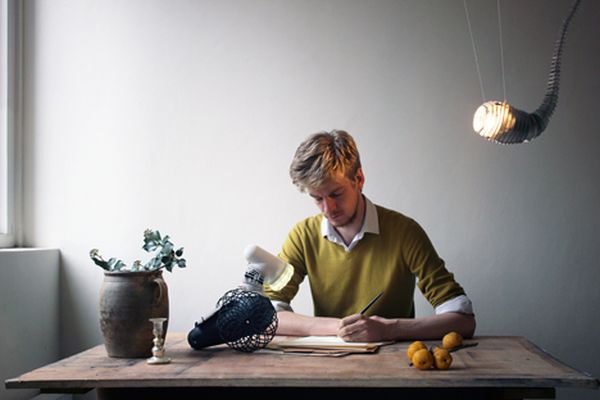 Lamps are far from being objects that trigger some kind of sensation or emotion and draw out communication, but this is set to change with the introduction of autonomous lamps by Dutch designer Bob de Graaf. Lamps by Graaf seek human companions and then follow them around, the lamps also set out in search of darkest spots in the house to light them up. The collection of these interactive lamps is called Species of Illumination and each of these is fitted with a set of motors, sensors and stretchable cables.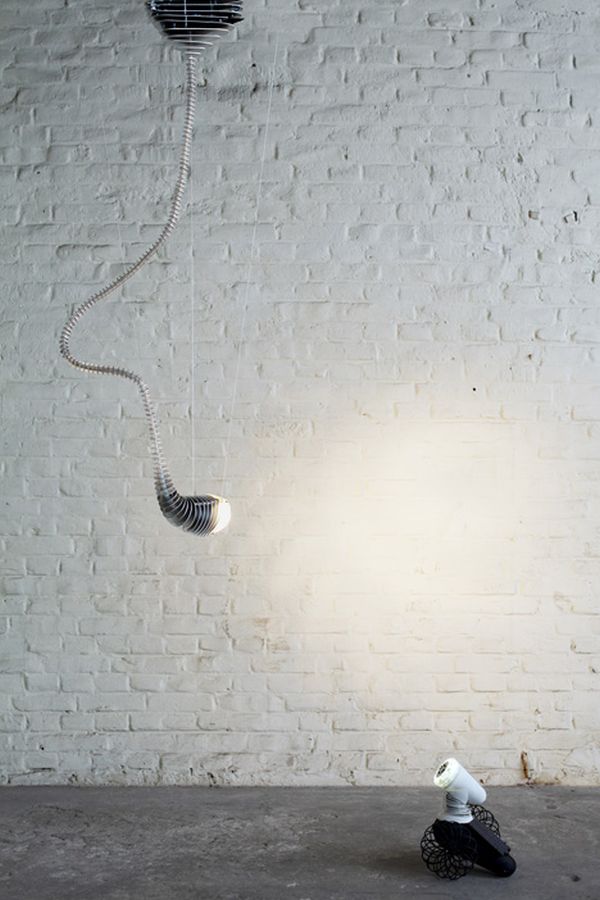 Species of Illumination comprise of two interactive lights dubbed Wallace and Darwin. Wallace is a sensor enabled lamp which searches for darkest spots in the house and lightens them up. After lighting one area, Wallace sets out to next darkest point. Interesting, Wallace is mounted to the ceiling. It is attached to the ceiling from one end and the other end (with light) is held by a long electric cable and supported by three piece of wire.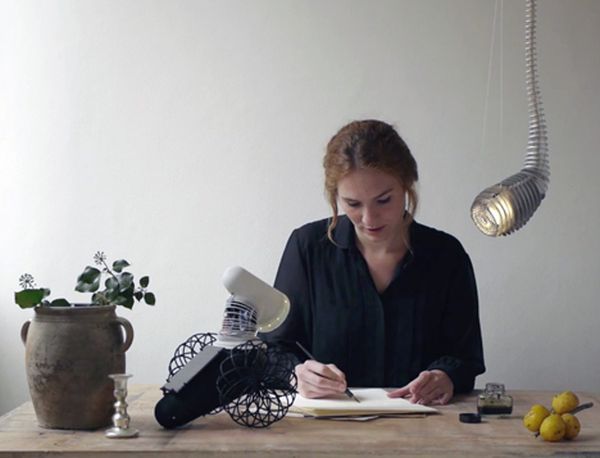 Darwin on the other hand is basically a cute little solar powered table lamp, which moves around the house on its wheels to find sunlight and charge its built-in battery. It has a pair of coiled tires, black body, white head and solar panels loaded on its back. As darkness sets in, the lamp wonders around the house in search of human movement, on detecting movement the lamp tags along with its beam of light. Darwin's sensors are activated by human interaction, when a hand is held in front of the Darwin's light it begins to track movement and follow. Taking away the hand from the light deactivates the lamps movement. Species of Illumination lamps are part of Bob de Graaf's graduation from the Design Academy Eindhoven.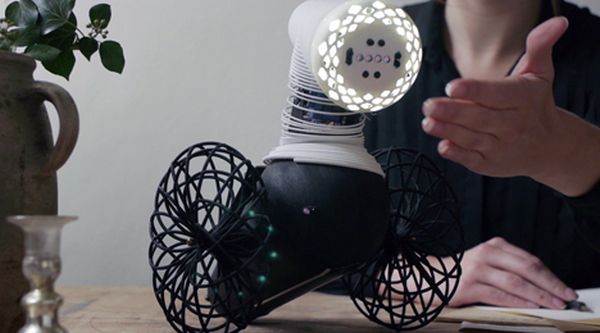 Via: Dezeen