"Not all those who wander are lost." That's exactly what we are trying to tell you! Get ready to face your eureka moment, when we bring you up-close and personal with the magical Lord of the Rings themed hobbit house in North Yorkshire. Yes! You heard that right. The mystical house is built on a farm, inspired by the Lord of the Rings, and is booked up a year in advance.
Carol Cavendish, 37, and her husband Karl, 32 opened the magical hobbit house three years ago. It was Carol's dyslexia as a child, and the love for fairy-tale, that inspired her to create this gorgeous retreat. Since then, visitors from far-flung places come here to spend their family holidays. Available for £200 (approx. US$268.54) a night, the ambiance of the shire house is so surreal; you'd never want to go back.
Also Read: Hobbit house by Kristie Wolfe with captivating wooden details
And, what's in the price package? Well, a stunning view of the sea and entry into the home through a quintessential yellow and green door. The inside and outside gives a proper feel of the Hobbit world. Right from round stained glass windows and quirky fittings, bathroom sink made from a large jam-making pan a fully fitted kitchen and luxury bathroom; to a seating area around large dining table next to the cozy fireplace. Enough for us to fall in love with this charming creation.
Oh! Wait, there's more! She is planning to build 19 more hobbit houses, like Hagrid's house and The Great Hall, along with a wide range of Harry Potter themed rooms for her guests. Now, that's what we call being crazily passionate about magical books.
Carol and Karl also plan to have theme houses in other locations like Britain and New Zealand, so they can spend half the year there, and let people like us weave magical memories in their amazing shires.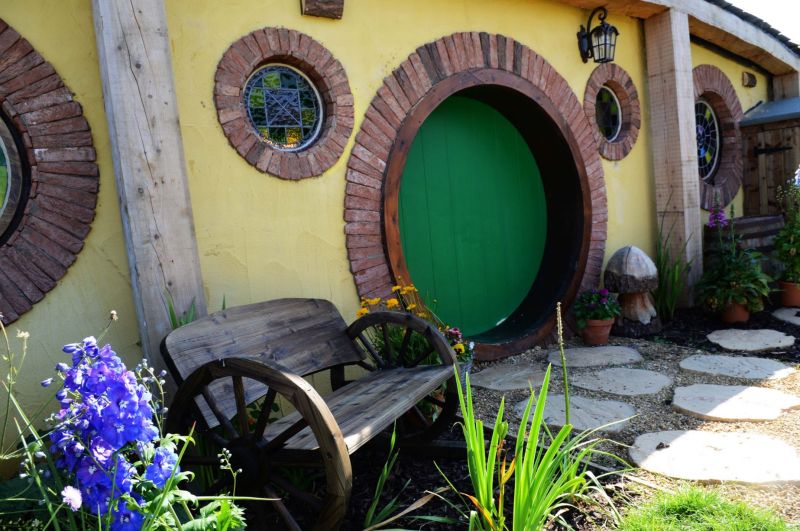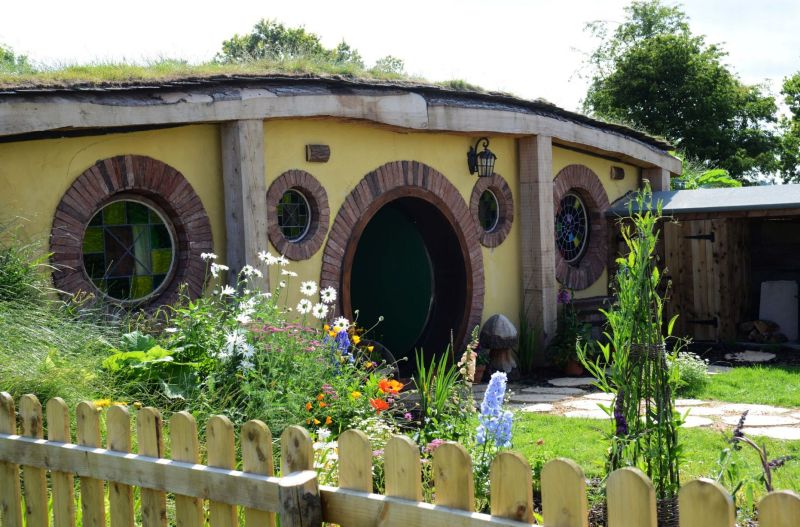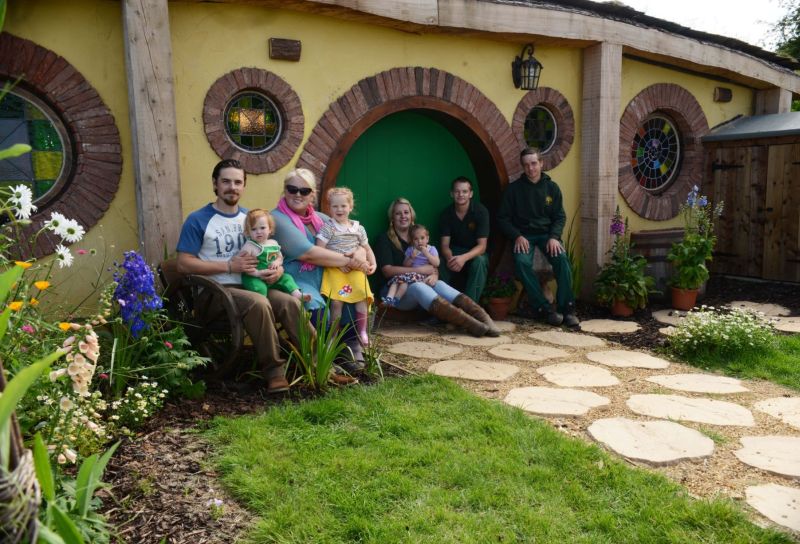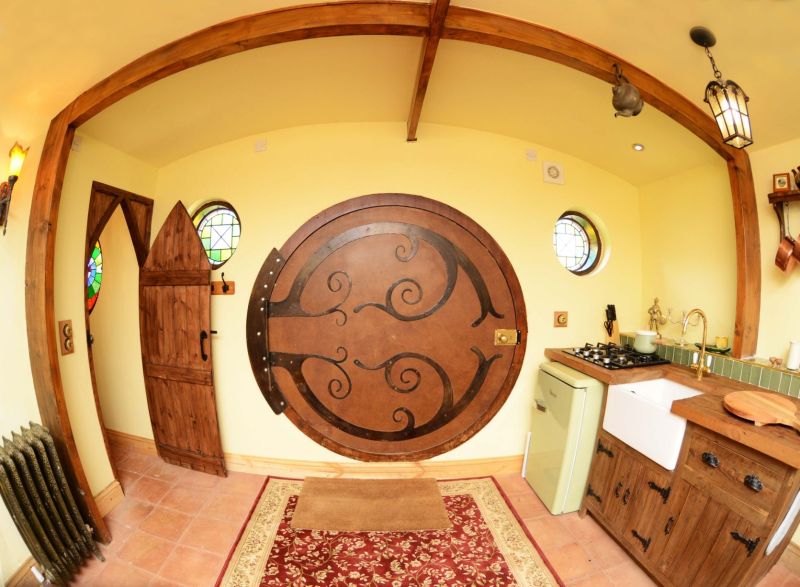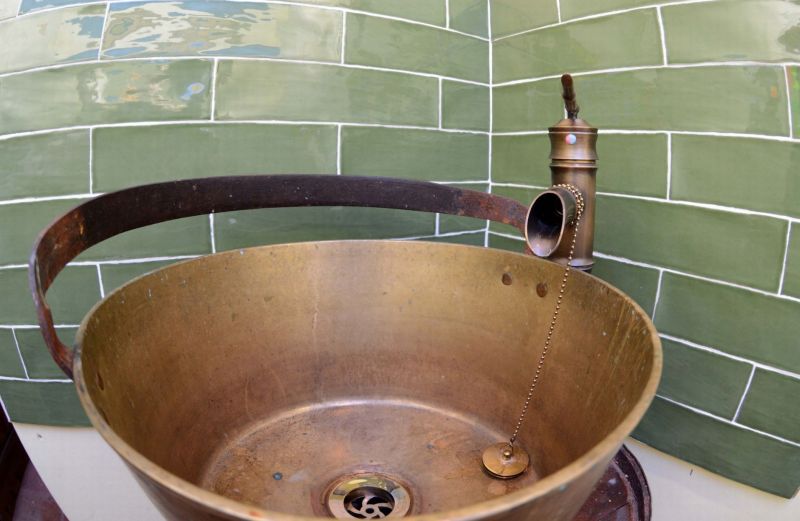 Via: Metro