A lot of people would love to bite Donald Trump's head off these days. A Brooklyn-based artist and a textile designer named Lauren Garfunkel has a zesty solution with her latest series of food-based sculptures titled "Edible Trump" which can satisfy this craving (well not literally). The food art includes Something Fishy, The Candy Man, Ping in a Blanket, What's at Steak and many more delicacies that are Trump'licious'. Garfunkel uses edible materials to craft indelible images of government figures and other socially-impactful people.
She used salmon, blinis, and pancakes to carve out Donald Trump's face on these edible canvases. A creative way to release her frustration on the most controversial president for his infamous behavior.
Most of the carved faces of Mr. President is accompanied with sarcastic titles for example – "Something Fishy" which she used for Donald Trump's face, carved from salmon, sarcastically indicates Donald Trump's refusal to disclose his tax returns information, "Edible Trump" is a perfect example of how a political figure can be caricatured on an edible canvas.
Most of her food craft is focused on the political realm, but she seldom veers into other spheres too. The idea of preparing food art with a flavor of politics, and vice versa struck her back in 2005, while she was watching news coverage of the destruction that was caused by Hurricane Katrina in the Gulf Coast.
Since food being a perishable item, Lauren had to work fairly quickly to complete each project. According to her, "each one takes multiple hours to product, but is usually finished within a single day." She usually starts each project with an idea she wants to convey, and likewise selects the food item or items that help her to turn her idea into reality.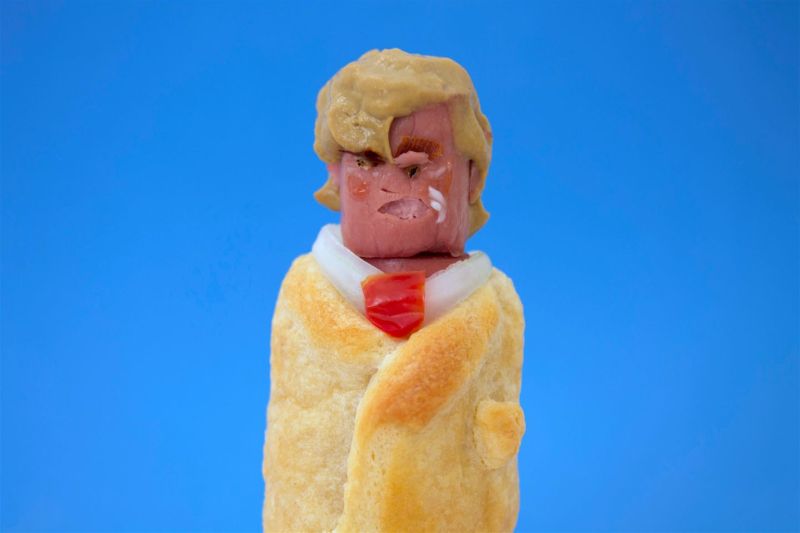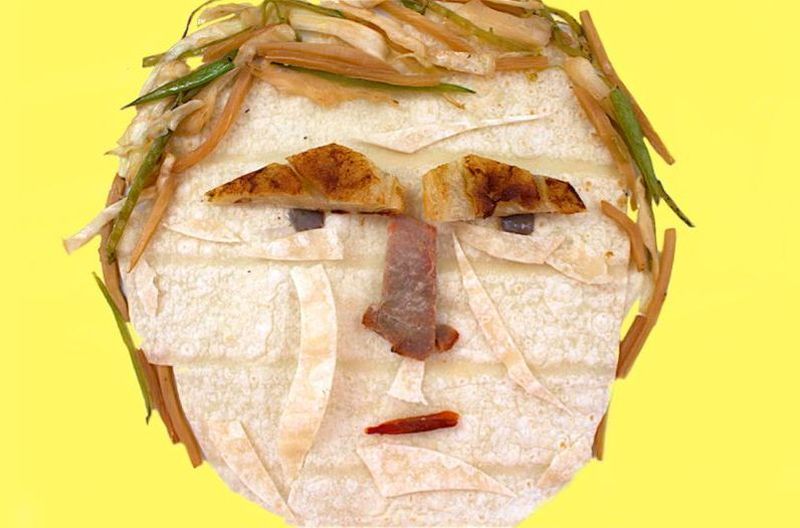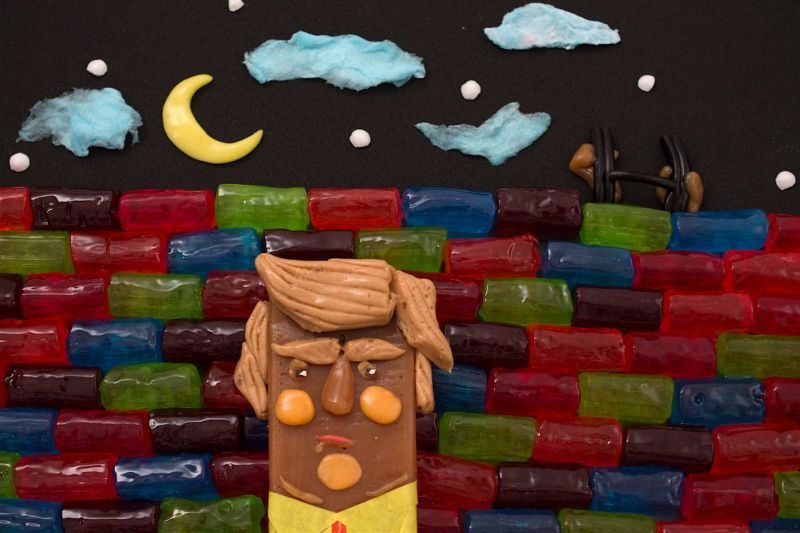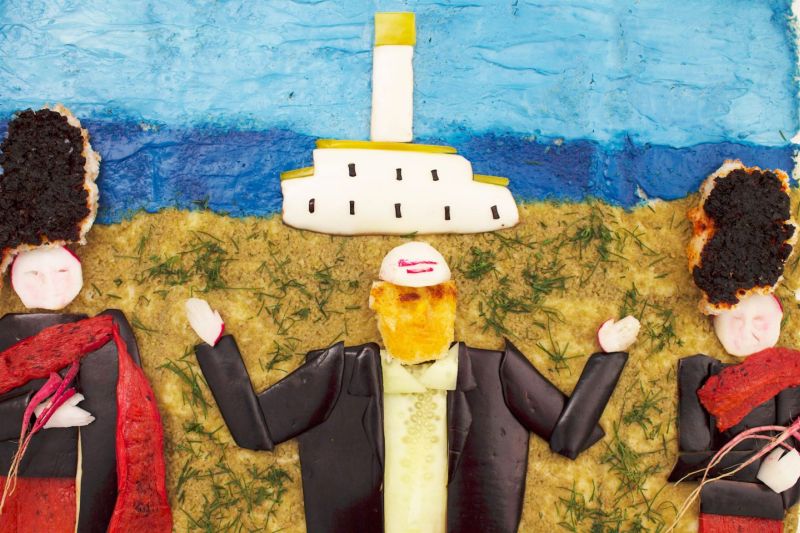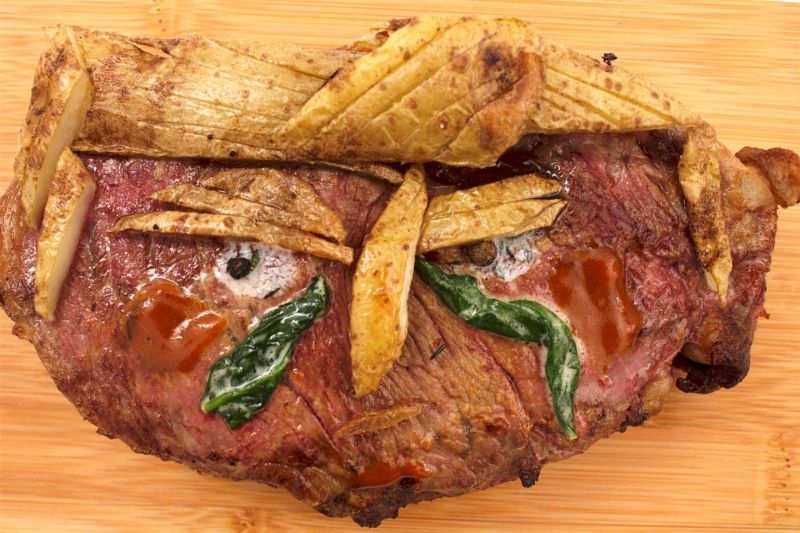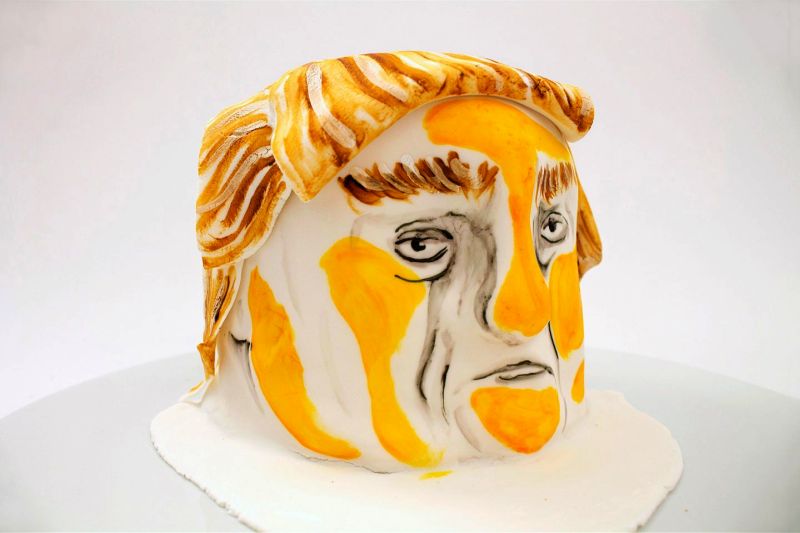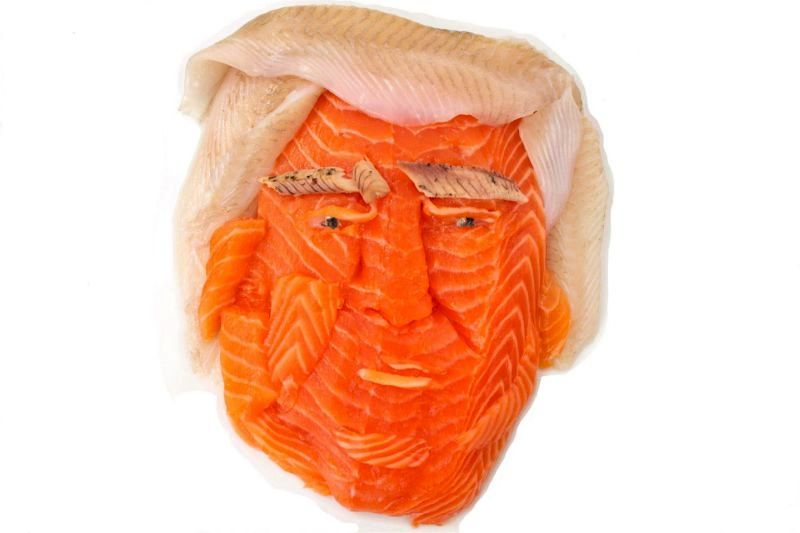 Via: Plain Magazine