Jerusalem's municipal corporation and HQ Architects have collaborated with the aim to improve the urban space on the pedestrian area in Vallero Square. Entitled Warde, the dynamic street installations shaped like poppy flowers blossom when people stand under them, and they also react to trams.
The four giant poppy flowers that are nine-meter long are placed near the tram station and city's market square adding a  hint of fantasy and cheerfulness to surpass the reality of frenzied train station and market area. Carefully positioned to be seen from every corner, the deep red colored streetlights alleviate the surroundings, thus brightening the tedious looking urban space.
Each flower shaped canopy is powered with sense of movement, thus it reacts to individual needs and inflates if someone is standing beneath. The electrically powered stem of giant flowers is fitted with air compressor, which pumps fresh air inside flower petals. Therefore, whenever a passerby stays underneath, it inflates and when no one is around, the flower deflates.
Offering convenience to passersby and travelers, whenever the tram approaches, the flowers inflate for people waiting for tram. Warde in Arabic stands for 'guardian,' and these new streetlights bring fresh element in city's busy square by giving people a place to rest and have splendid time enjoying weather and surroundings.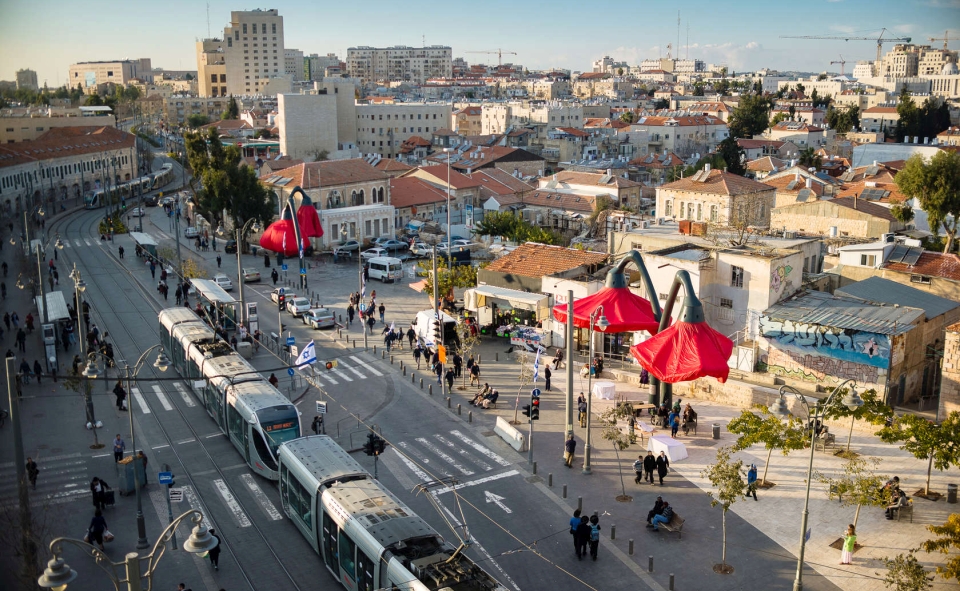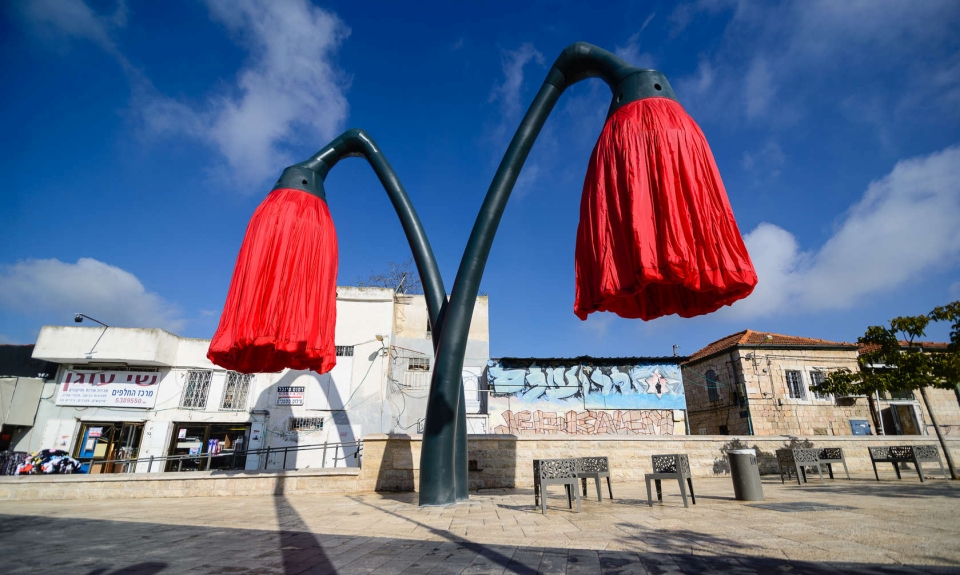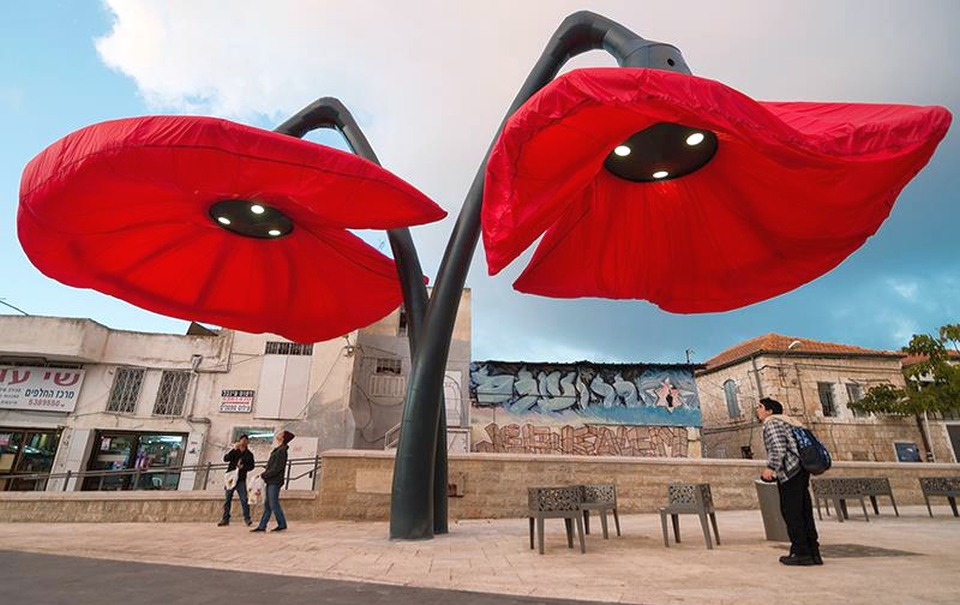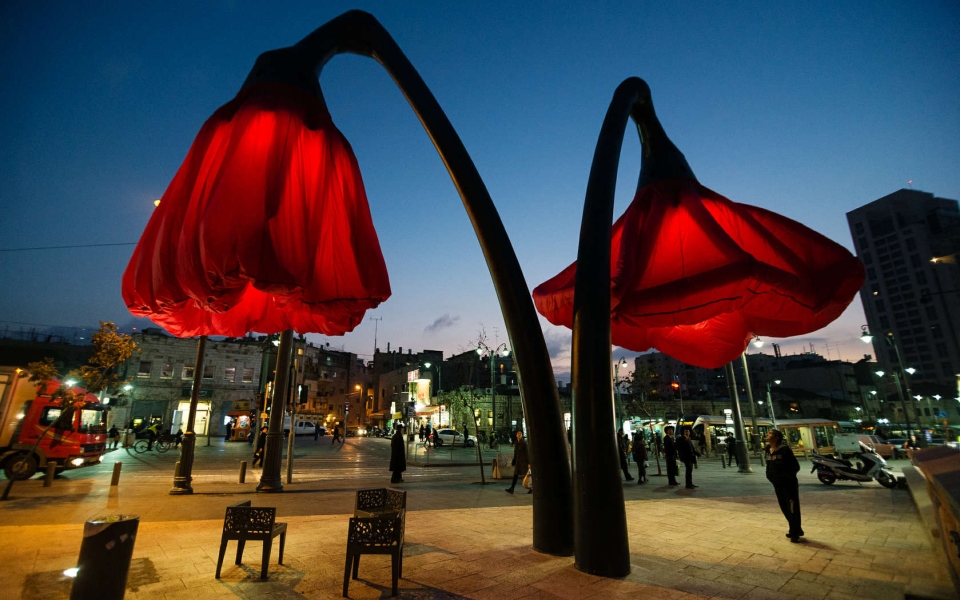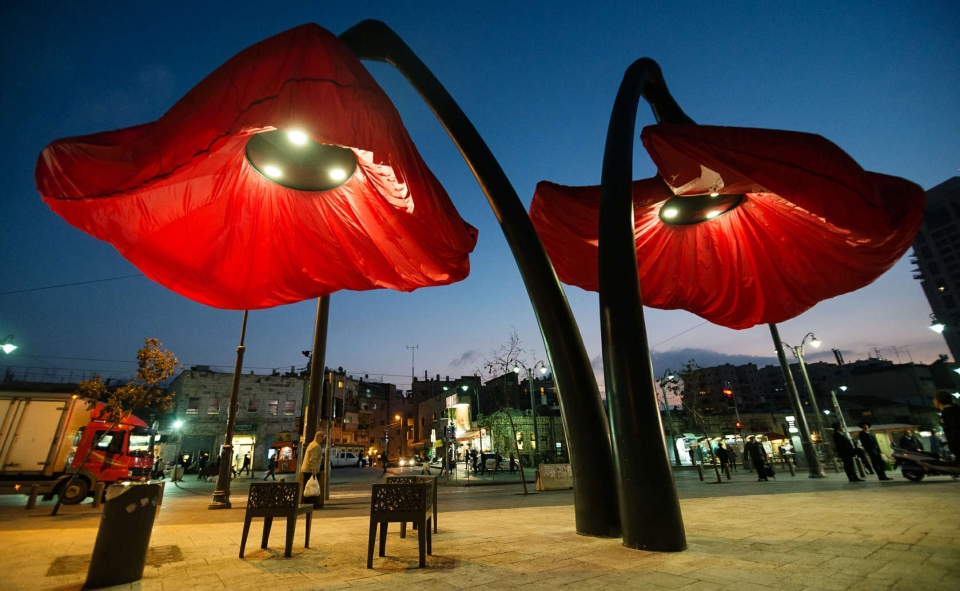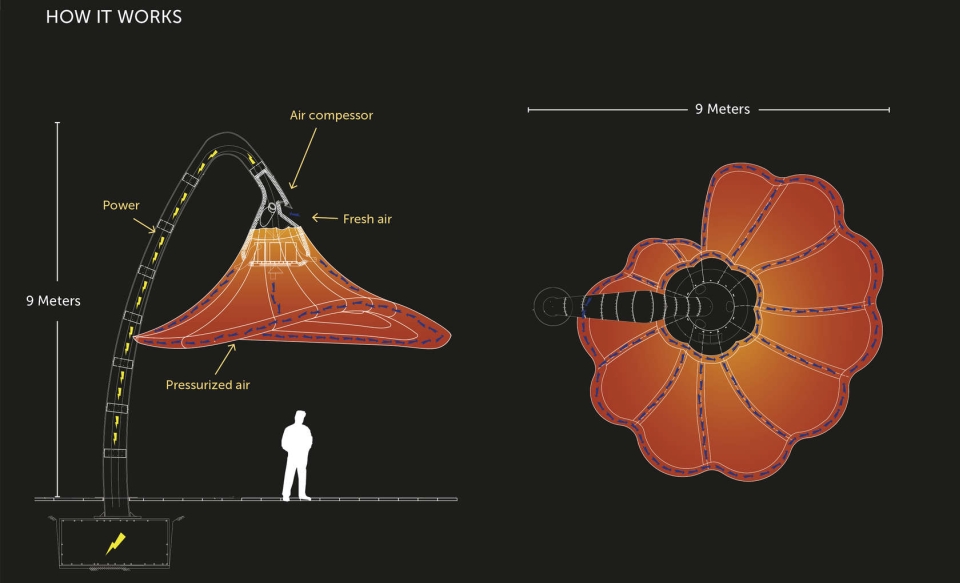 Via: DesignBoom