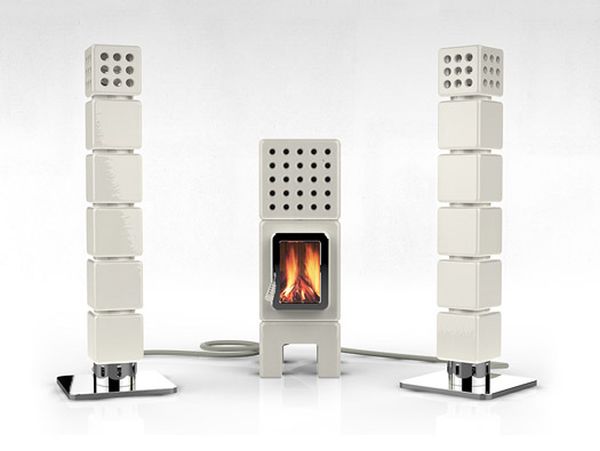 Although winters are almost over, there are still some regions stuck with a cold weather. For those living in such climatic conditions, a heat radiator like ThermoStack by Adriano Design is a must have device. This radiator is designed by taking the idea from the music system of 80's, which were often composed of a stack of individual components such as an amplifier, a radio tuner and different others housed in a box with the speakers standing apart from the main system. This one looks quite like those obsolete music system, but instead of music, emits heat to make the room warm and cozy.
ThermoStack is a modular heating system with a central heat generating component or the stove is equivalent to the amplifier that is attached to the heat distribution stacks that are remote from the central stove, which can be compared to the speakers of the music system. Just like you bought a bigger speaker when you needed a louder music, in this case if you require more heat,you can simply add another heat distribution component or emitter on to the stack.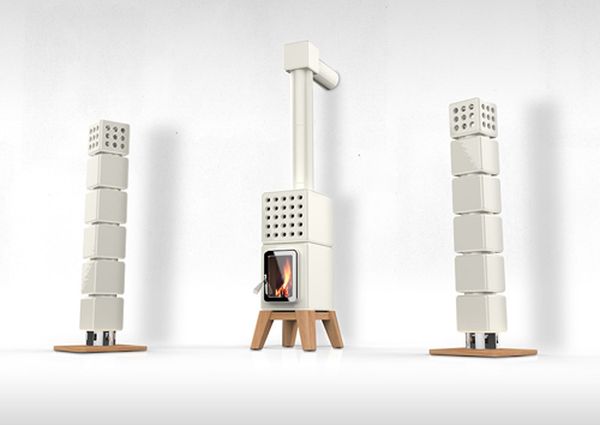 The ThermoStack heating system is based on modular components and this is the particular feature that makes this product totally unique. These modular elements can be combined to create a heating system of different shapes, colors, architecture and power. Thus, you can customize it according to your preferences. This product is also eco-friendly because of the optimization of the production processes and the technical excellence of this revolutionary heating system combining quality, performance and lifetime.
The ThermoStack heating system also won the 2013 ISH Design Plus Award at the ISH Frankfurt water and energy trade fair. This heat radiator is available with wood-fired heating as well as can be used in connection with other water radiators.
Via: Stackstoves