Cleaning dishes is the most boring household task that everyone shy's away from, whilst electronic dishwashers don't come cheap. So, to make washing your dishes a bit interesting Kenneth Lylover, Denmark-based product designer from Eva Solo, has come up with an amazing concept called WashWash. It is basically a rectangular washing-up bowl with two handles on either sides to make washing dishes easy as well as space saving.
With this rubber dishwasher you can wash small or large amount of utensils in one go without consuming huge area within the kitchen. You just need to put in water, detergent and place dirty utensils inside for rubbing with scrubber and later clean with tap water. Its size can be extended upwards or reduced by folding it down from a fold line that is brilliantly carved on its surface. Furthermore, the designer has thought of creating it in various bright colors to add some color into your kitchen.
Although, it is considered space-efficient and functional product, but we somehow doubt its cleanliness process because you need to dunk in all the dirty utensils together in one tub. Cleaning dirty dishes together in a single tub without running water seems to be quite filthy. However, we like the concept in context that it is cheaper than the electronic dishwashers and also comes in lively bright colors.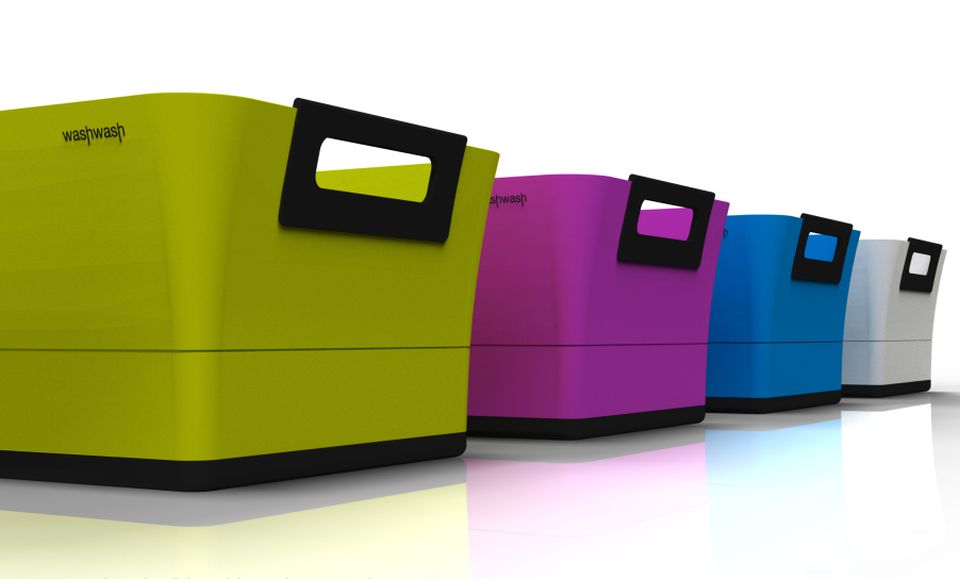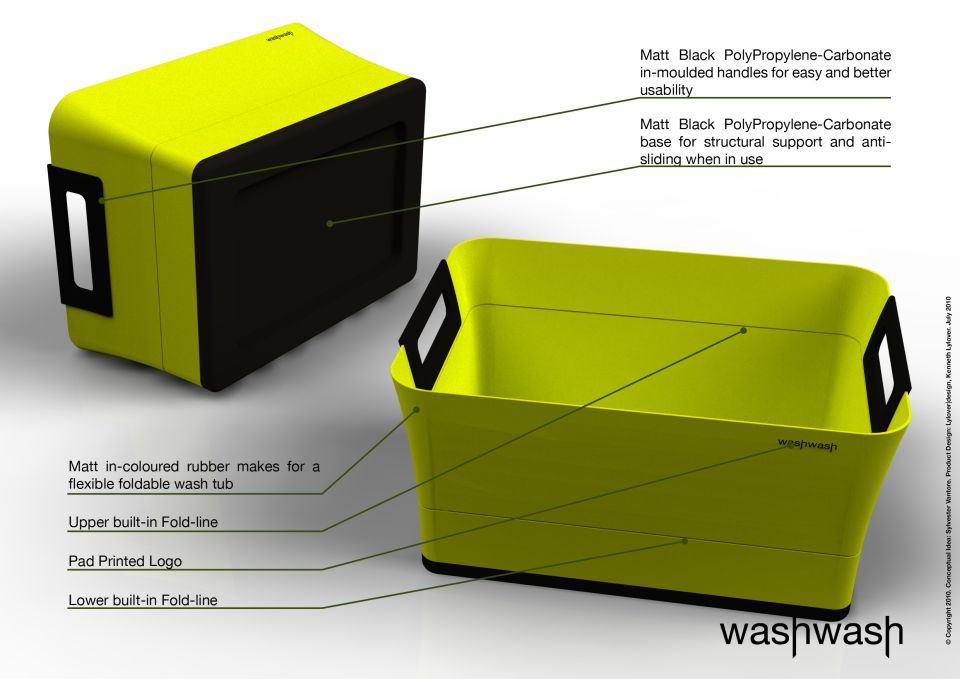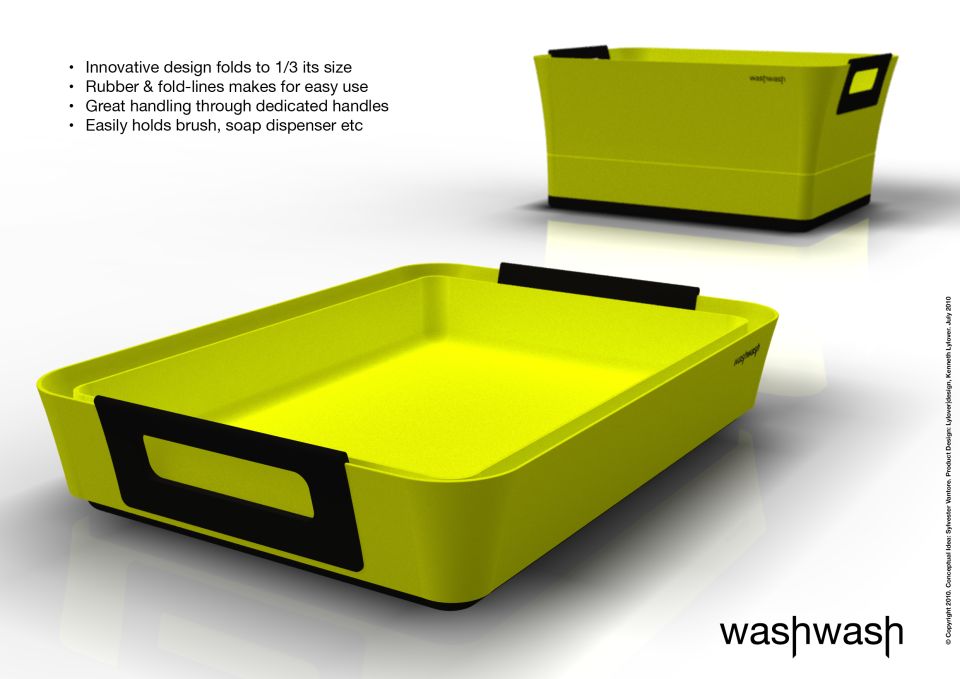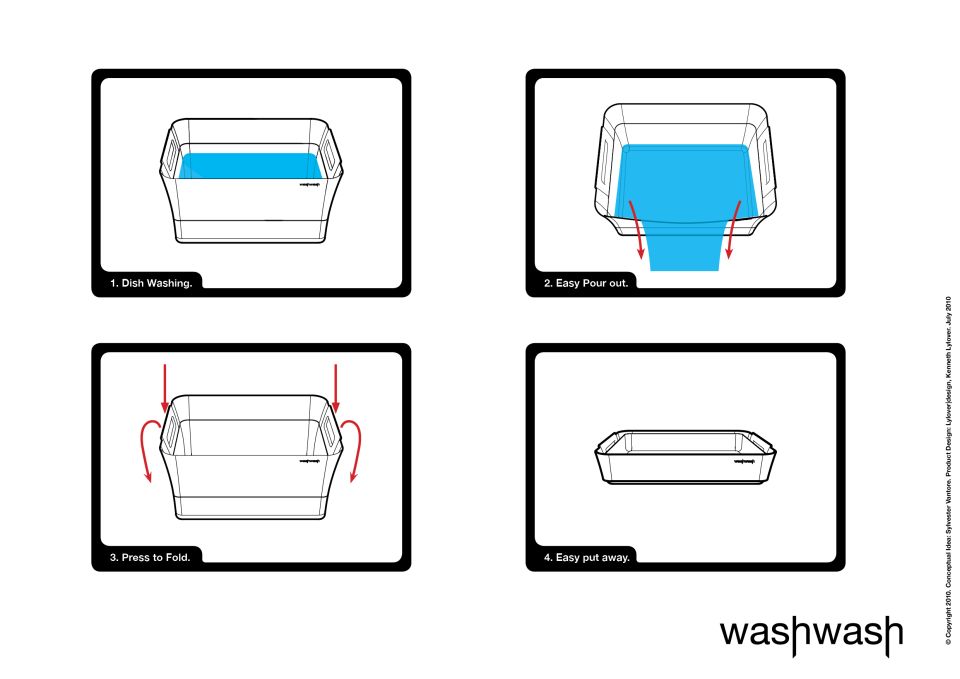 Source: Lylover