We've seen drones doing various tasks lately, from Amazon's delivery services to building a bridge autonomously. Now, just imagine these flying robots doing kitchen chores such as chopping vegetables or blending food. You may be thinking that there are various motorized knives to automate kitchen tasks, so why would you need a drone to do all that?
But Speed Motion Films thinks otherwise, so they decided to put a DJI Phantom camera drone on double duty to serve as four-blade food blender, just for a short film. A $60,000 Phantom Miro high speed camera was used to to chop different food items at stunning 1,5000FPS.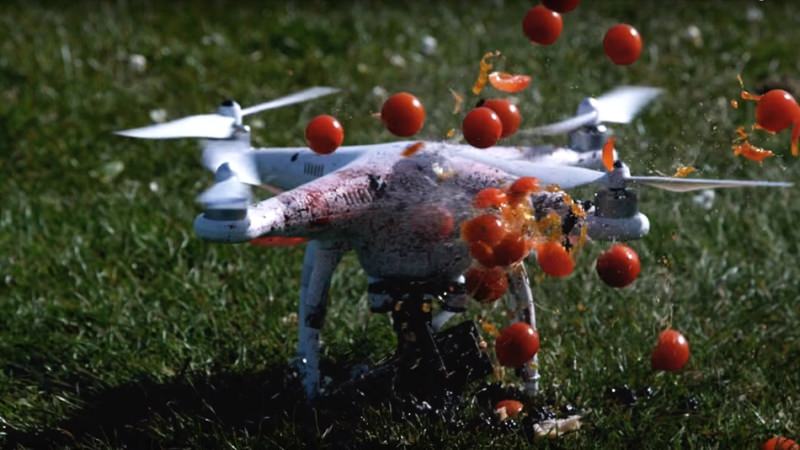 In the video you can see different sorts of food items (like tomatoes, yogurt, eggs and sausages) being dropped at the spinning propellers. The glorious slow-mo footage captures all the messy carnage at 1,500 frames per second. According to the filmmakers, "no drones were harmed in the making of this video."
Although the drone is certainly not so suitable to function as food processor, as it can create incredible mess in kitchen, but it can certainly be used as an entertainment source for your guests on New Year's Eve. Hope your guests will enjoy watching surveillance drone's makeover as a food blender; however you've to clean up all the mess later.
But if you totally want to avoid all insane food mess, then you can simply enjoy the video below.
Via: Mashable