Consumer Electronics Show, one of the most anticipated event of the year is here, and as expected, there is a whole lot more for homeowners to crave for this time around. The show brings refreshing technology to the fore, giving us a peak into the future of modern living. Apparently, LG has upped the ante with their rollable display which initially turned eyeballs a few years ago at CES. The 18-inch bendable display has graduated to a humongous 65-inch OLED prototype which boasts UHD 4K resolution.
Now that's a big leap in display technology as LG has managed to create an ultra-high definition prototype which paves way for the future. Although this isn't the biggest display that we've seen so far, as LG has also created world's first 88-inch 8K OLED TV which is grabbing attention at CES 2018. That being said, a 65-inch rollable display is in a league of its own, and LG has hit the nail on its head when we talk of what's in stall for the near future.
The rollable display is much more than just a prototype as it has a cinematic 21:9 aspect ratio, and a small notification panel which pops real time information like weather. On top of that rolling or bending the screen doesn't create any anomalies or display issues.
It does seem like a technology straight out from a sci-fi movie, but it is infact getting closer to hitting the consumer market in the coming years. Just imagine the possibilities of a flexible rollable display paired with other practical smart home technologies.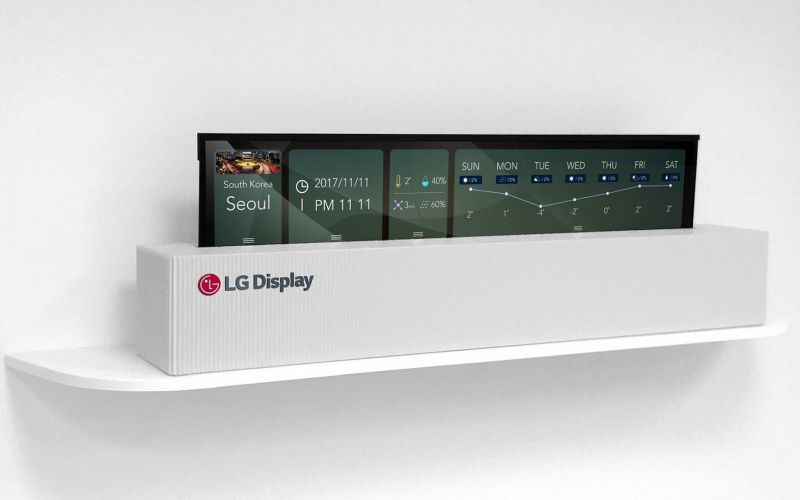 Via: Engadget