If you want to enjoy living on both land and water, then the portable Water Bed Boat is just perfect hideaway for you. Designed by artist Daniel Durnin, this nomadic shelter is inspired by urban waterways. Based out of London, Durnin has designed this tiny shed after observing various water canals in his city that are underused.
So he thought, why not create something that lets the user enjoy camping on water. The best thing about this small shed is that it can be towed by a bicycle to any desired location either on your favorite picnic spot or floating onto any waterway in your city.
It is made from a combination of plywood, canvas, epoxy and aluminum. The whole structure is so lightweight that it can be towed from place to place through a bike. One person can easily slide the floating shelter into the bank and later enjoy surrounding waterscape views, while resting inside comfortably.
Interior is clad in wood with a cushioned seating that can be transformed into bedding at night time. There is also a tiny fold down table on which you can prepare and enjoying a cup of coffee and few snacks while gazing around. Offering a blend of camping and sightseeing, this tent-like structure also has large windows for brining in daylight as well as maximum outside views.
The minimalist Water Bed offers temporary shelter to the user for escaping their hectic work schedules. Plus, take out time for themselves to reconnect with natural waterways and wildlife nearby.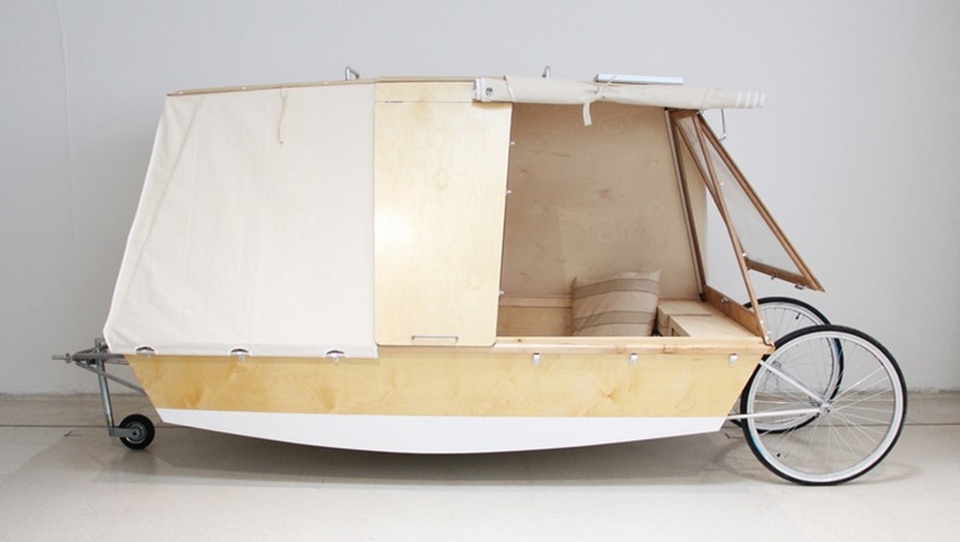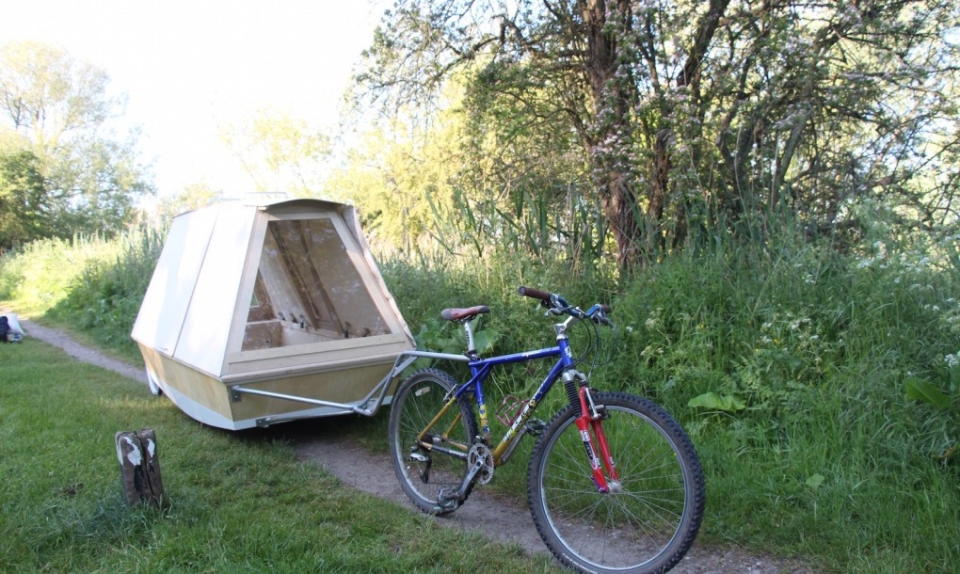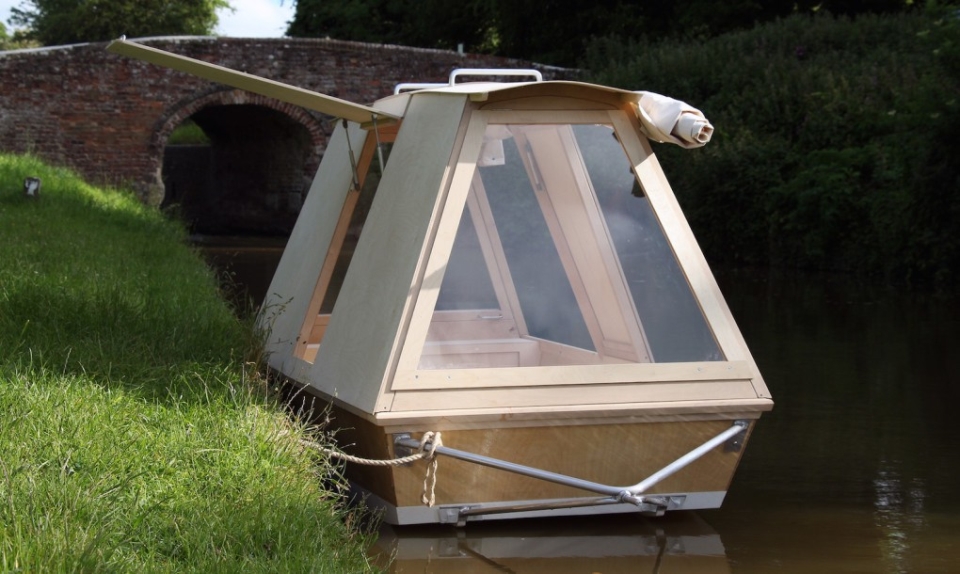 Via: Outside