Gothenburg-based architectural firm Bornstein Lyckefors Arkitekter has come up with minimalist yet practical concept home entitled as Waterfall House. The rectangular concrete building boasts an integrated outdoor shower, giving a whole new dimension to small building architecture.
This unique conceptual house is designed by the firm, after a recent change in Sweden's house planning clause brought in by politician Stefan Attefall. The latest change allows residents to build only 270-square-foot building on any existing residential property.
The inventive house is also known as Attefall House, combining Swedish name for waterfall and name of the government official who came up with the idea for creating small living spaces. This simple concrete home resembles a 40-feet shipping container, giving it a rustic appearance.
One end of the house features external shower for bathing under open sky in summer, whereas the adjacent end has covered patio area to relax while enjoying landscape views. Interior of the house contains open-plan design along with huge glass windows to maximize daylight and outside views. It is an amazing futuristic home concept for urban coastal living.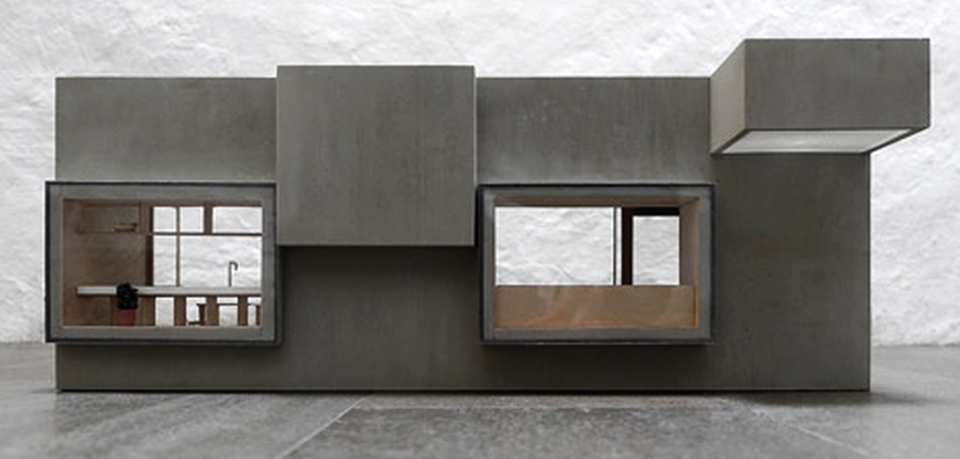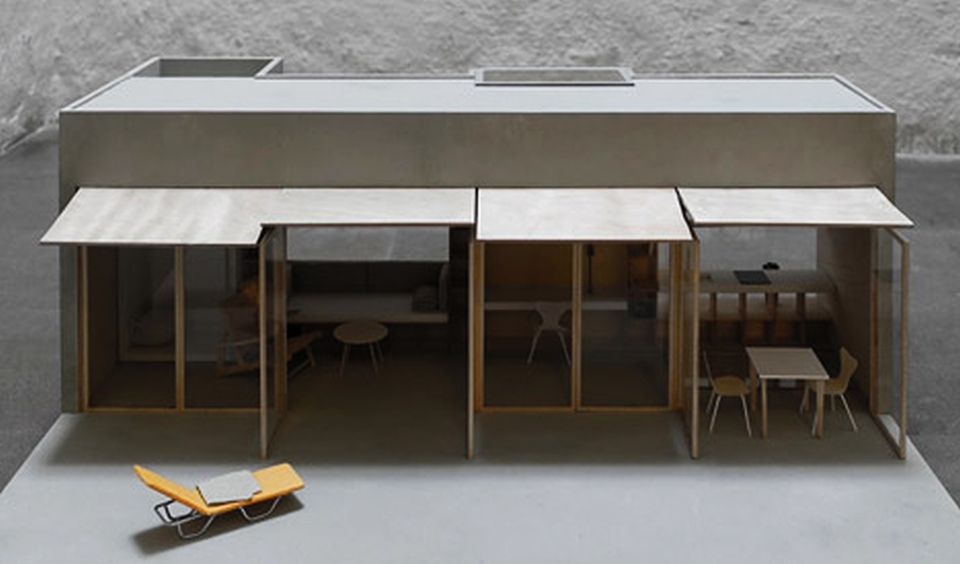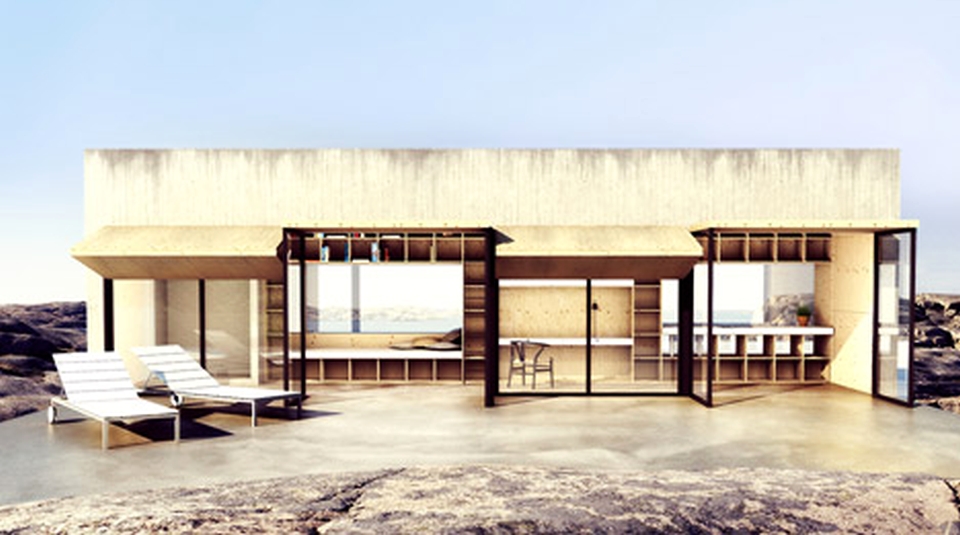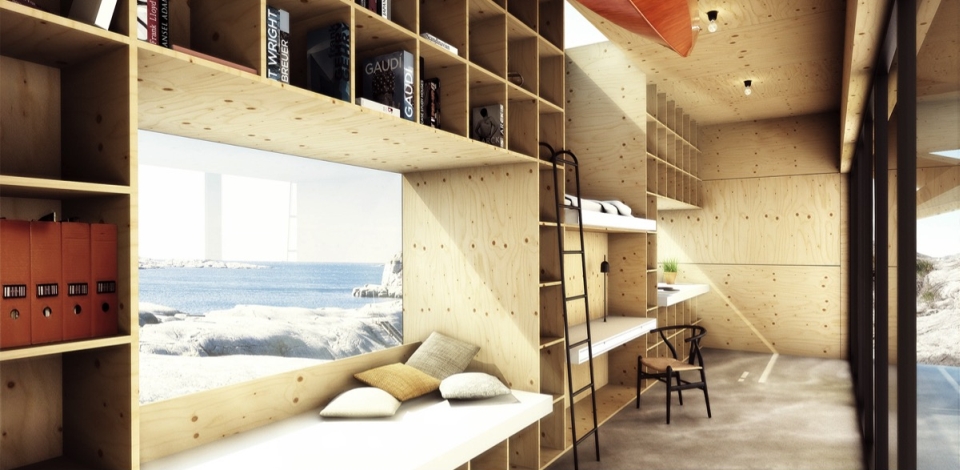 Credit: Dezeen