Volcanic springs and glaciers are the natural and purest water resources in the world. But, water that you get in your homes is not at all pure; it is contaminated by lot of water pollutants like chlorine, herbicides and pesticides. Although you filter or use water purifiers for consuming pure and contaminant free water, but such technologies don't provide 100-percent satisfactory results.
To solve this problem, Europe-based Company Waterlogic, world leader in water purification for over two decades, has unveiled the most highly certified Hybrid Water Purifier in Canada. The purifier cleanses regular tap water into the purest and finest water possible, without wasteful plastic bottles like other water purifiers.
It works on three components for cleansing water- one is its high quality carbon filter that absorbs even micron-sized contaminants for absolute pure water. Second, is its Firewall Technology with UV light inside a double helix structure of quartz, this technology exposes the water to UV light to kill 99.9999% of bacteria and 99.99% of viruses. Third component is Biocote Technology having anti-microbial properties to remove germs completely from the entire reservoir and near nozzle.
The water purifier measures about 14 x 6 x 12-inches and weighs 3.6 kg, thus making it a perfect device to be placed at any corner of your house without occupying much space. If you are fussy about water purification then you definitely need the Hybrid Water Purifier in your home or pray for natural volcanic spring to flow in your garden.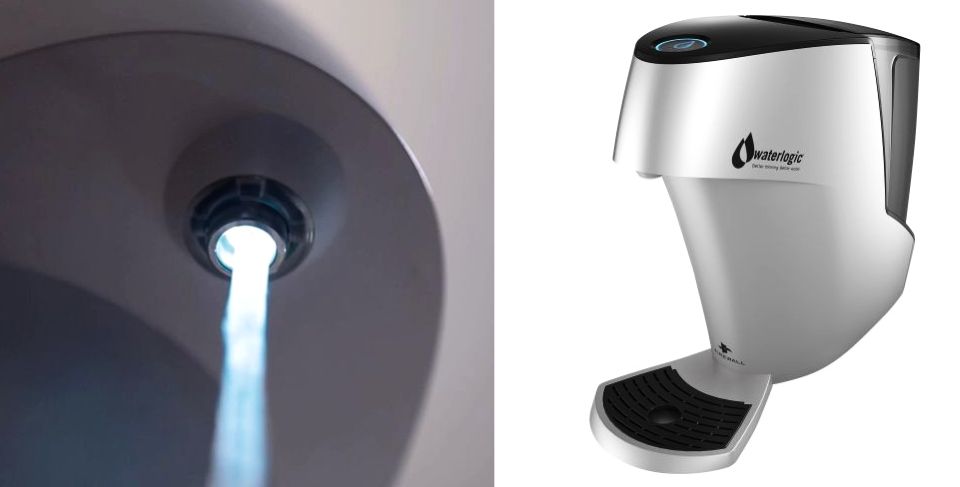 Credit: PRNewsWire