If you love the idea of living in a floating home surrounded by lush green landscape, then you'll certainly love the WaterNest 100- an ecological circular home nestled on water. Italian architect Giancarlo Zema has designed this spherical pod-like structure that is inspired from aquatic bird nests, allowing residents to interact with nature.
Zema said in an interview,
The inspiration came from observing the aquatic nests of water birds all over the world where they can live and growing their babies in total harmony with nature. So I thought of designing something similar that can help us to embrace life and allow us to live a floating experience in a natural and energy saving habitat.
This floating residence has 100-square meter of living space and its 98-percent of the structure is made from recycled materials. The recyclable materials used in construction consist of aluminum hull, laminated wooden supporting frame along with curved wooden cladding and weather-resistant partition walls. The rooftop is covered entirely with amorphous solar panels so that the house can harvest energy on its own. These solar panels are shaped to match curved design of the building's roof.
Interior of the house is clad in wood and includes spacious living area, bedroom, lounge bar, etc. Moreover, full-length glass walls allow maximum outside views to form closer connection with nature. The intriguing eco-friendly home provides you easiest way to return to nature, while still enjoying luxurious comfort of the amphibious home.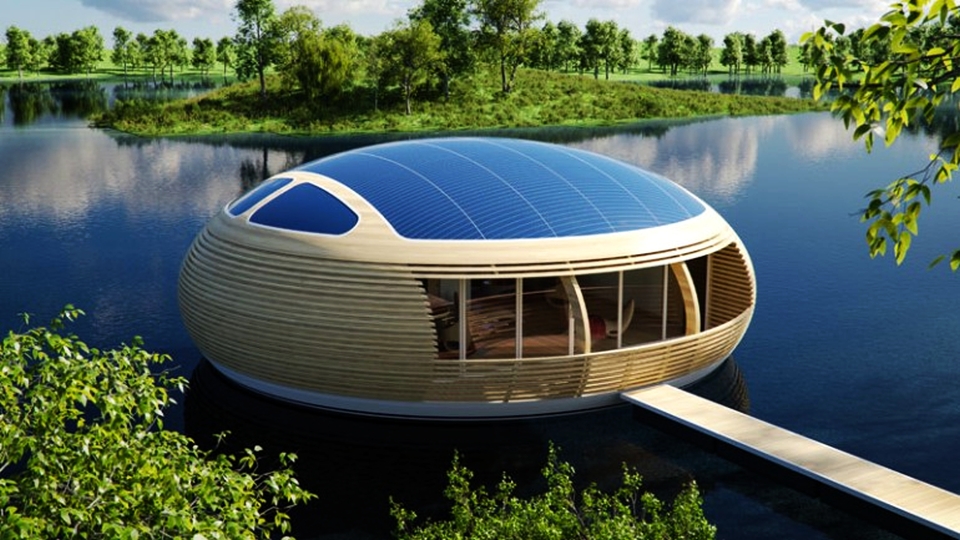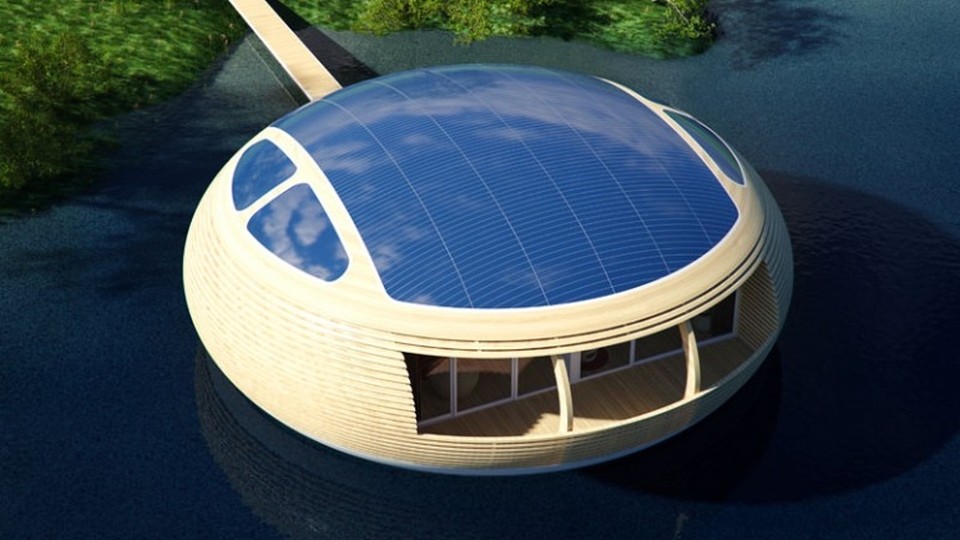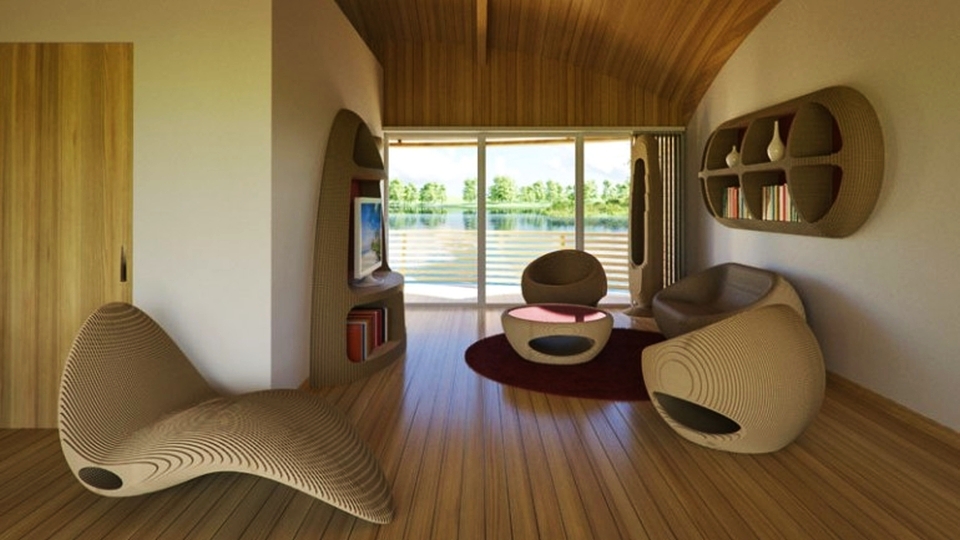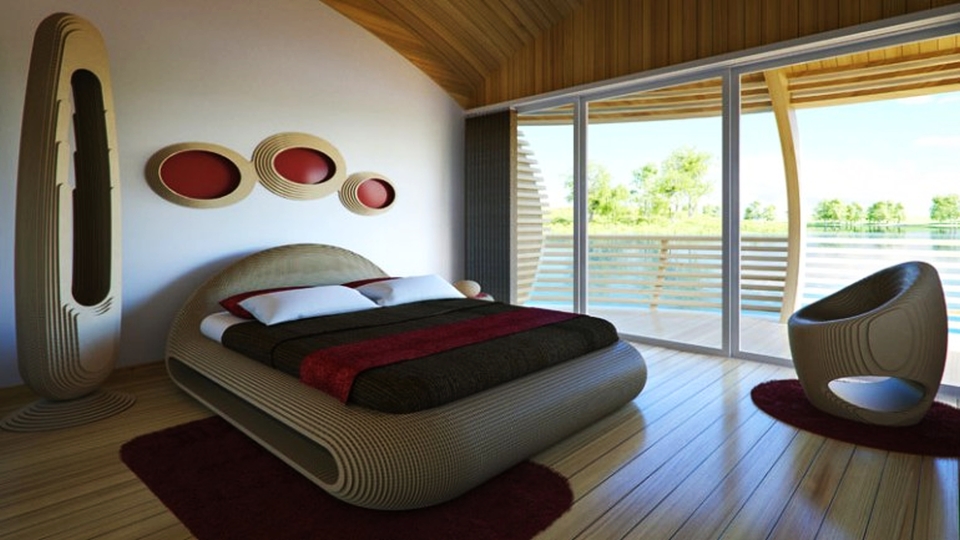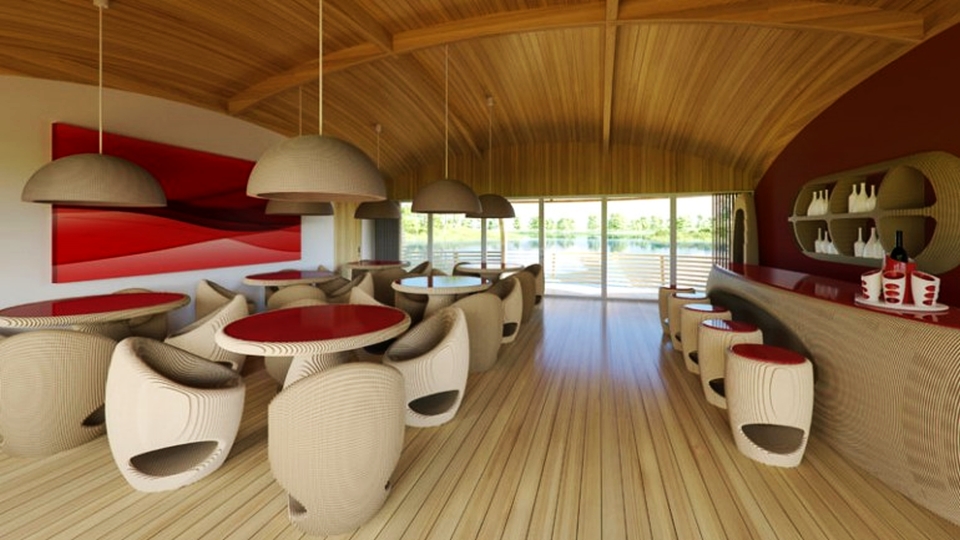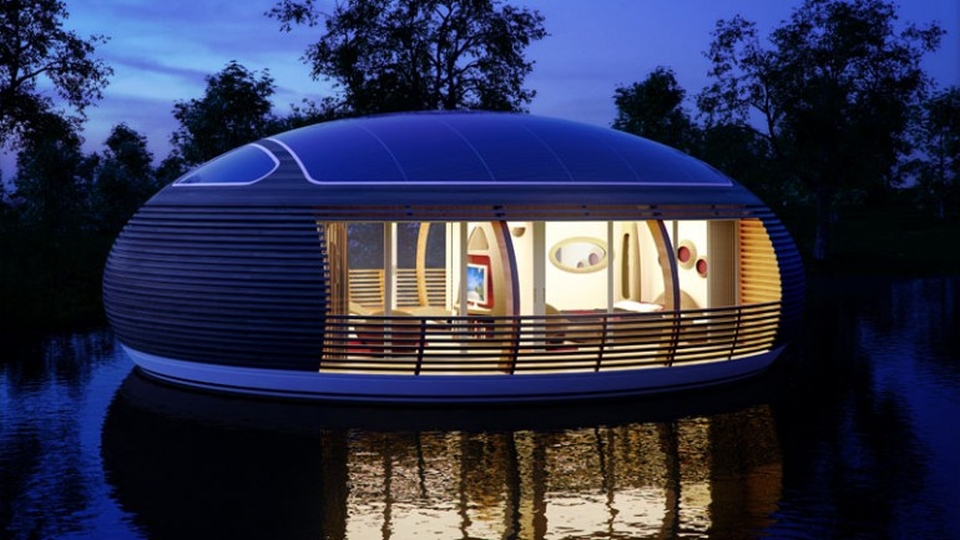 Via: Gizmag