Add-on space in front of your beach house is essential for enjoying every bit of waterfront living. But how about a floating platform that customizes as per your changing needs? Aurtralia-based designer Alexander Lotersztain from multidisciplinary studio Derlot has created one such modular floating scaffold called Waterscape for Superior Group, a company that specializes in the construction of jetties, pontoons and industrial flotation products.
This contemporary buoyant platform is designed to provide a stylish beacon from water to front door of a resort, home or hotel. It can be used for whatever function you want from it. You can add couches on it for creating extra outdoor space to chit-chat with your family, while enjoying views of blue water around you. Other than that, it can even be customized to become a feasible space for playing water golf.
Buoyancy level of this platform can be adjusted as per your requirement, making it a stable spot above water. You may also clip-on desired accessories on to it, depending on what you need. For instance, you can add seating, planters, umbrellas, ice boxes, speakers, ladders, etc. for creating homey atmosphere. It also comes with an optional strip of remote-controlled LED lighting to highlight the surrounding area with colorful ambiance.
Besides all that, the building material can also be customized to keep things eco-friendly. Due to its unique fully-customizable design and flexibility, Waterscape has been awarded the Good Design Award in the Lifestyle & Sport category on 29 May 2015 at Darling Harbour. It indeed deserved this award, as it has given a totally innovative and sustainable solution to enjoy waterfront living in style.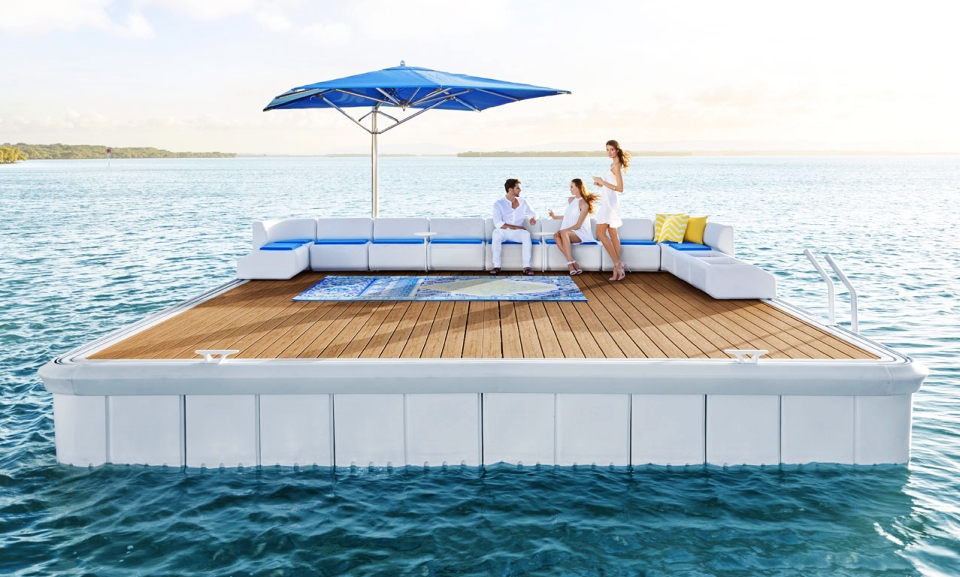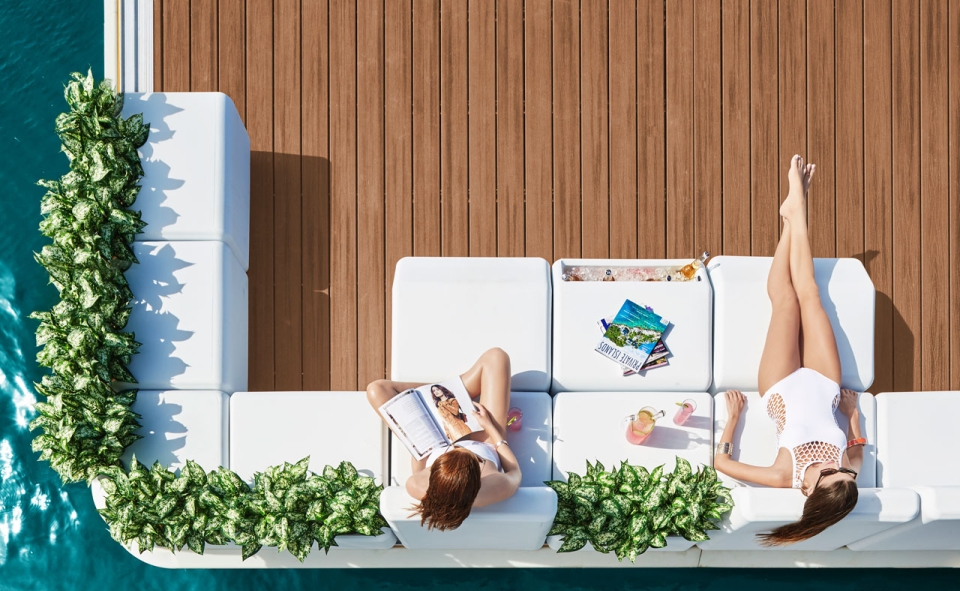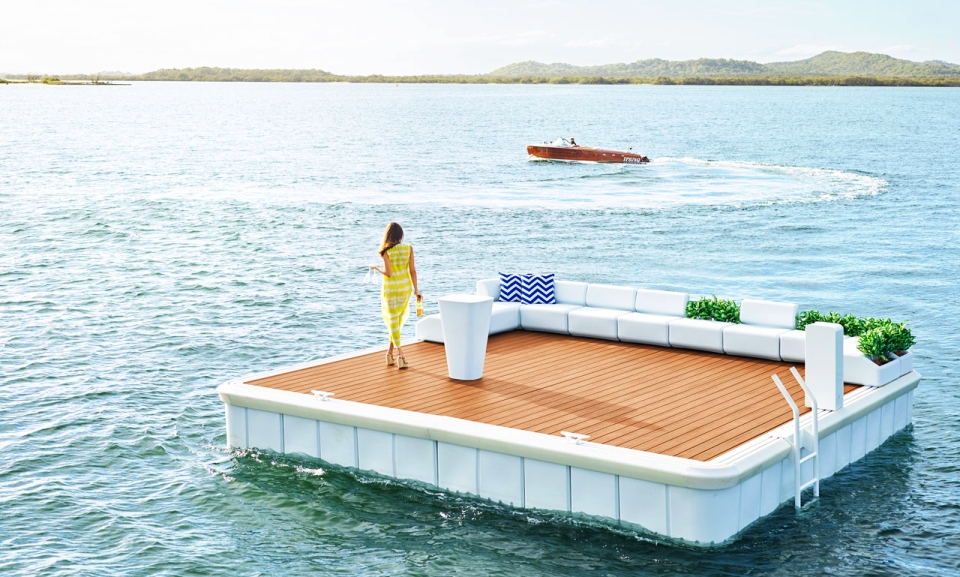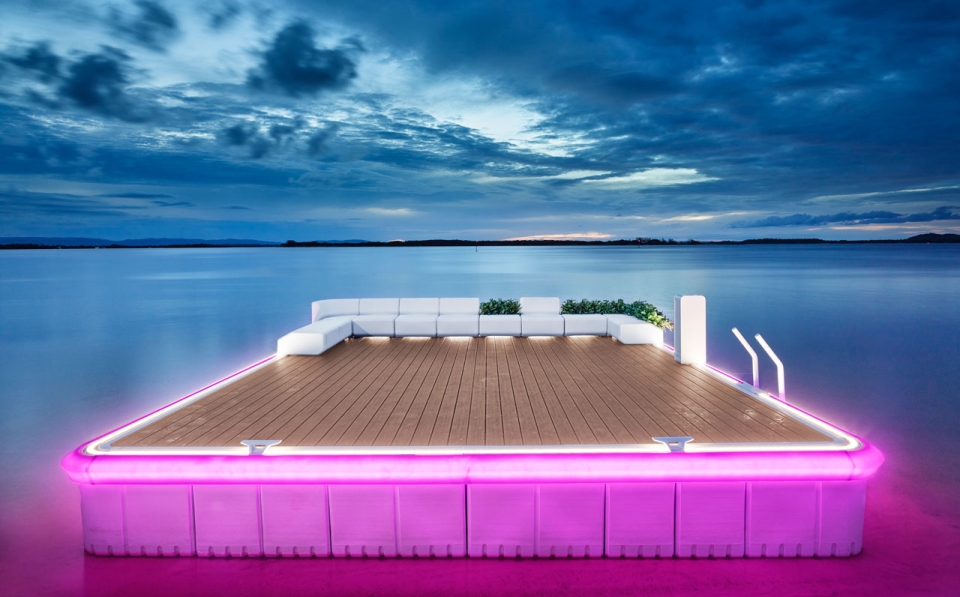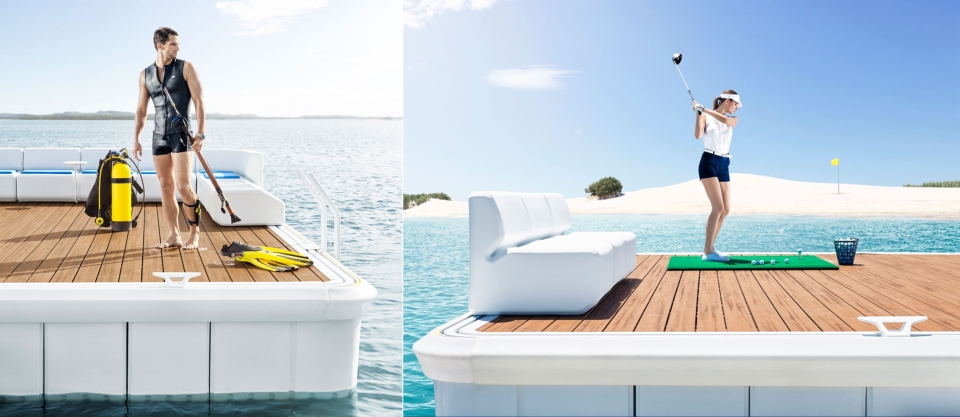 Via: Dezeen