It's not surprising that wise people invest their time and money in energy-efficient and sustainable living. There have been ample examples in the past which suggest a paradigm shift from the contemporary ways of living. Kerry Elwood has the same thinking cap on his head, and that is why went on to make an energy-efficient houseboat which turned heads at the Wooden Boat Festival in Port Townsend, Washington. Called as WaterWoody, this solar-powered houseboat boasts a rain water collection system.
Completely homemade, the houseboat is 100 percent towable which means you can follow your adventure lust to anywhere. WaterWoody is made mostly out of wooden material in a traditional style. The interiors look good enough for a long stint of water adventures, giving this houseboat an advantage over other modern options.
Thankfully, it is not a one off houseboat, and you can also own one. Kerry is selling WaterWoody for a base price of $125,000 and you can do so by jumping over to the WaterWoody website.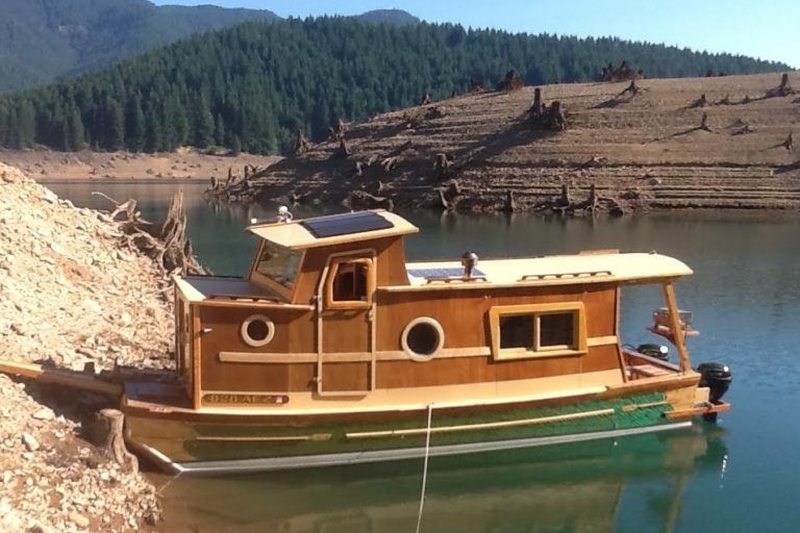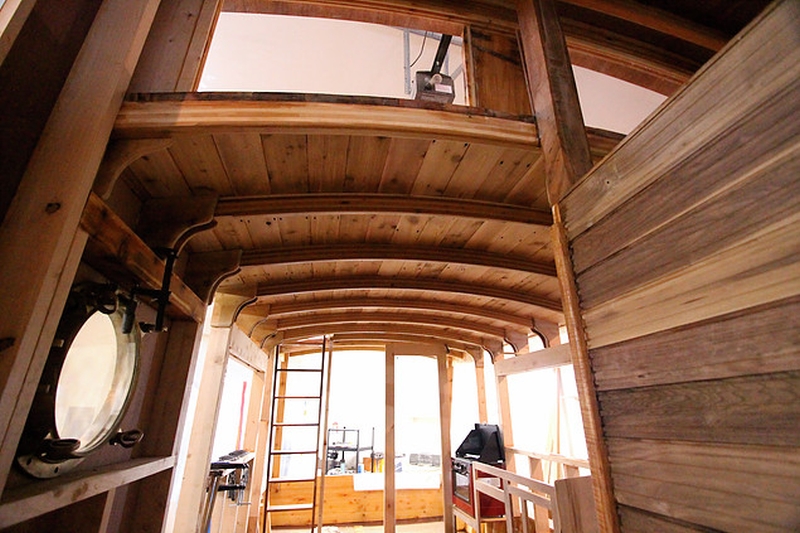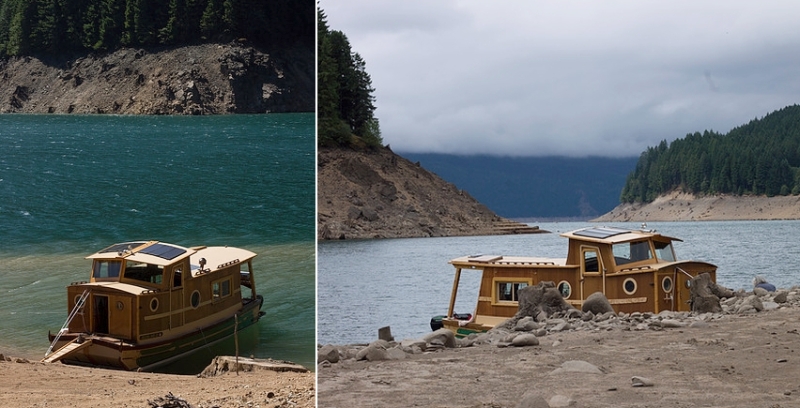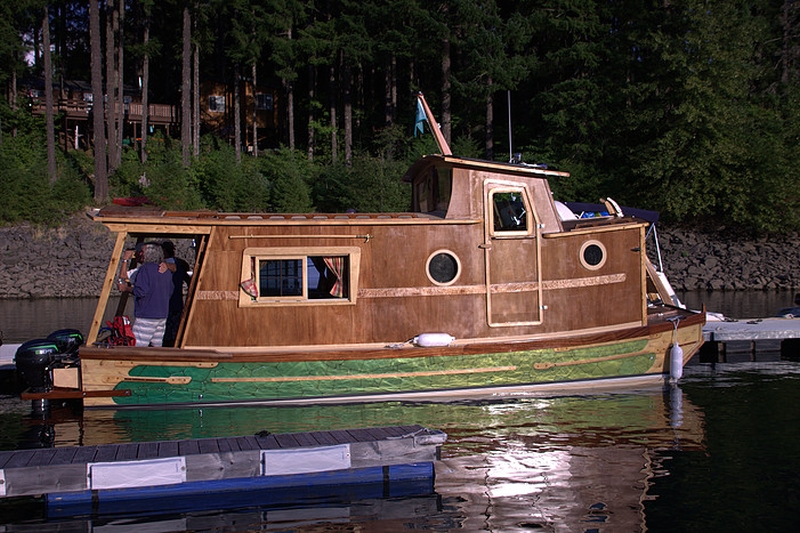 Via: TinyHouseFor