Devised by New York-based artist and designer Sebastian Errazuriz, the unconventional Wave Cabinet is a new take of rigid furniture-making. This is because the cabinet replaces old door and drawer design of a cabinet with sleek undulating slats that can be pulled gently to morph into various shapes, forming interactive piece of art.
The waveform-like slats are made out of 100 strips of lacquered or unlacquered birch wood, resting on four stainless steel legs. Each strip is carefully secured at base of the table; however, these units are flexible enough to transform into a variety of configurations, revealing the interior of the cabinet. Wave Cabinet can be used as a practical storage unit, meanwhile it doubles as eye-catching home decor object.
It is a revolutionary piece of furniture that has proven how art can be blended into regular objects for daily use. This stunning cabinet was presented by Cristina Grajales Gallery at Design Miami in 2014 and was widely appreciated by the visitors. However, it's still an artistic concept without any plans for mass production.
Check out the video given below, to watch the striking cabinet in action.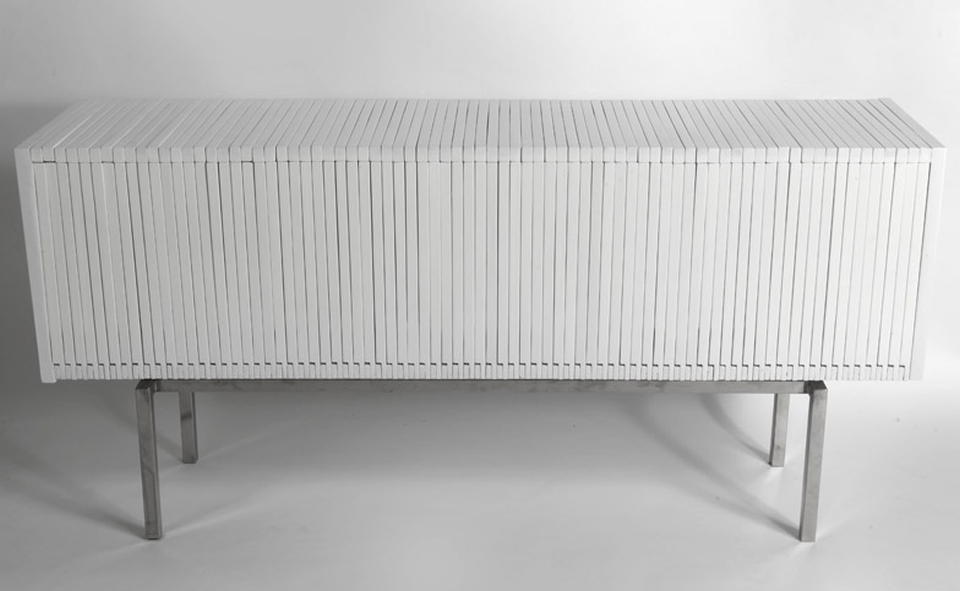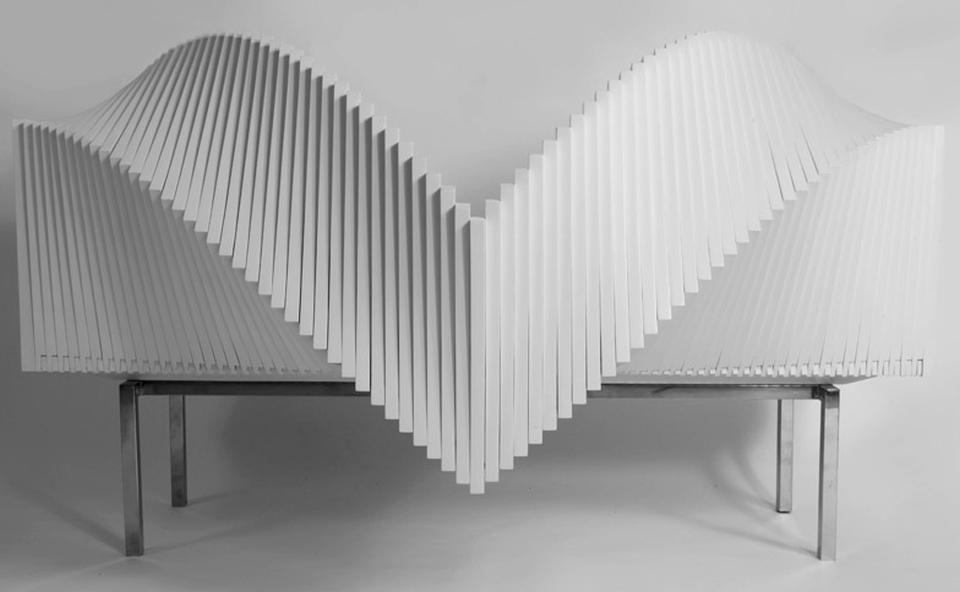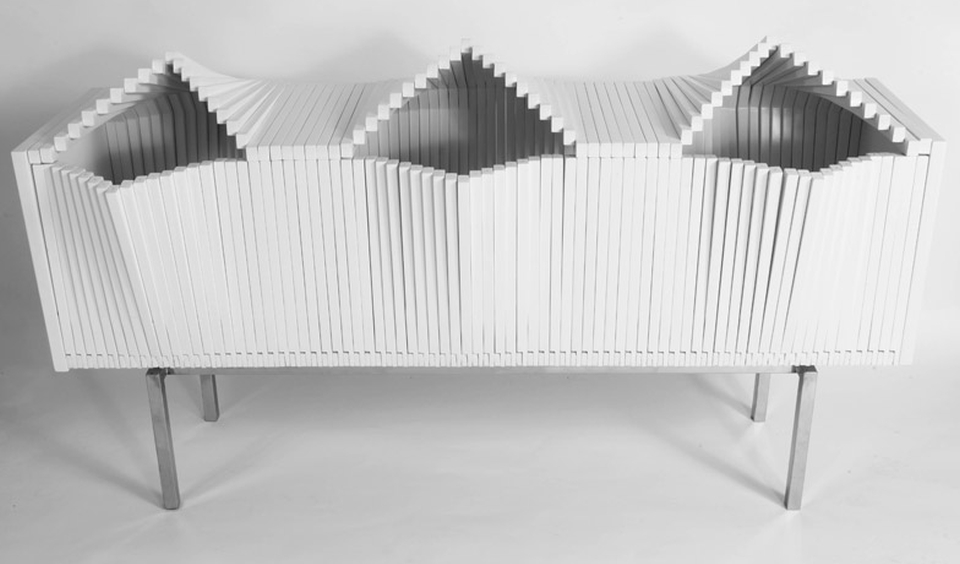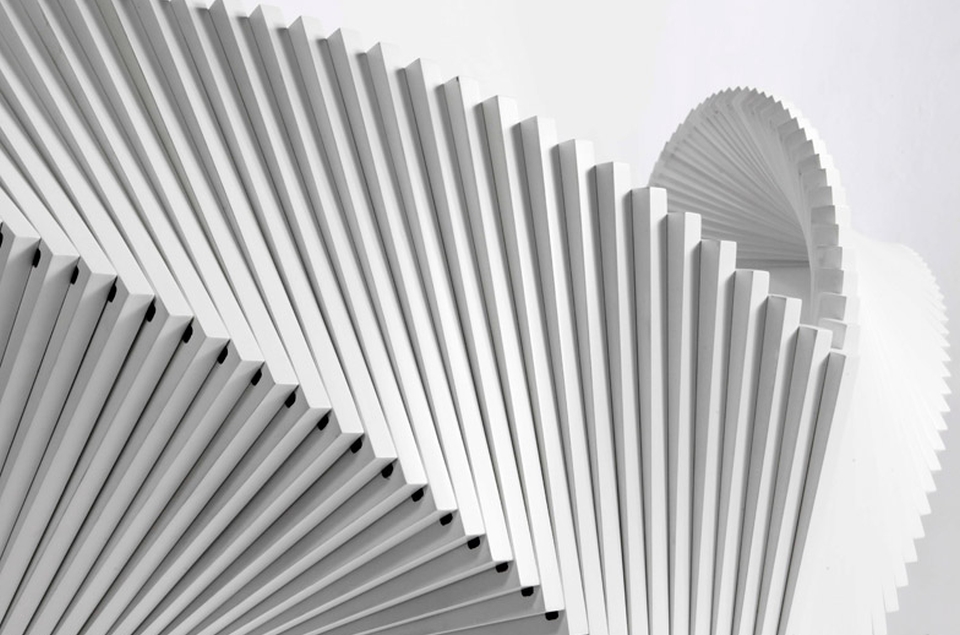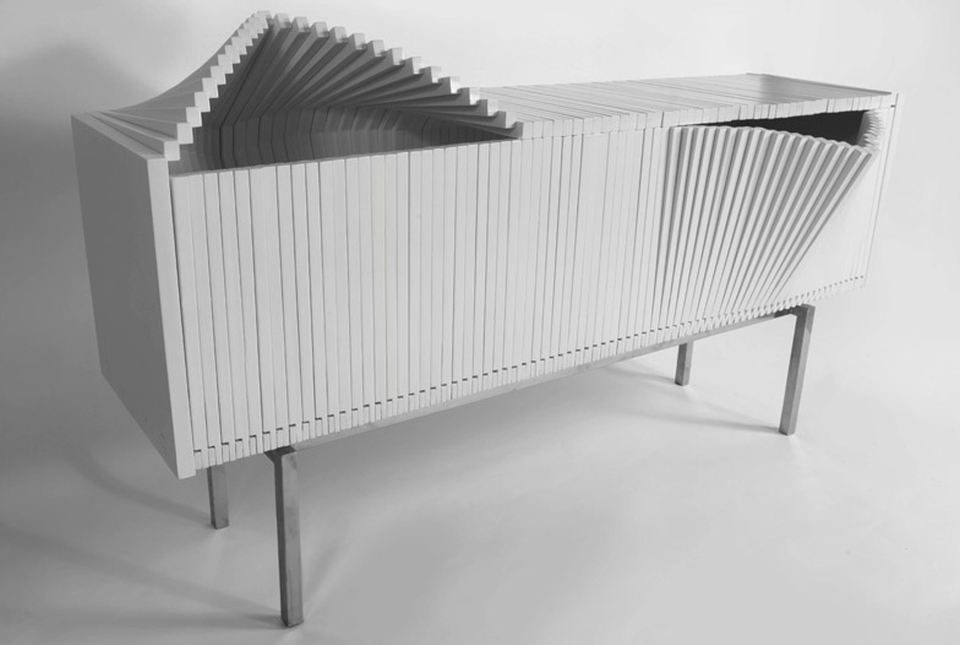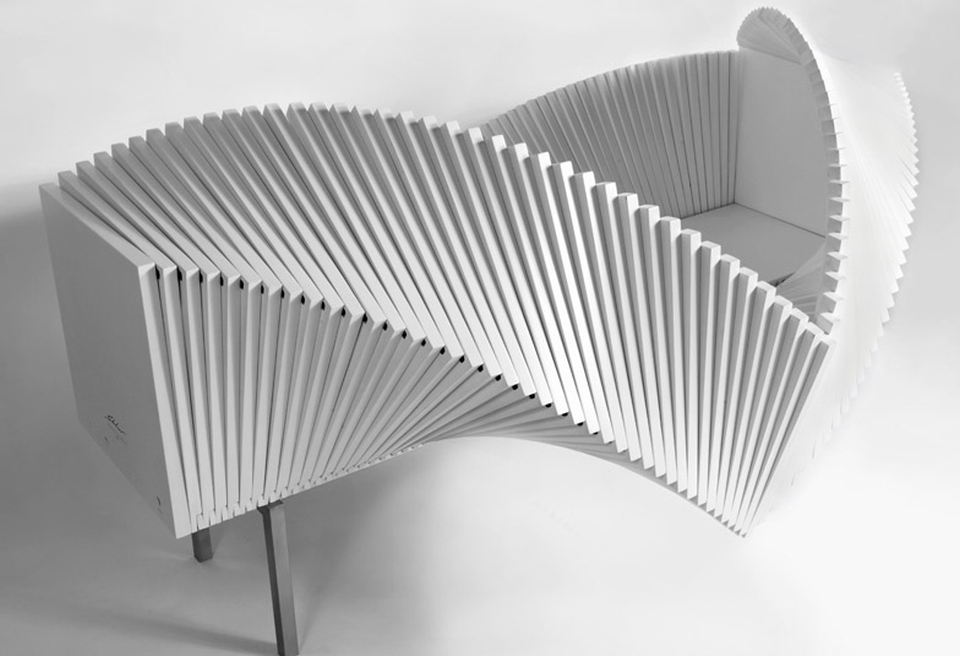 Via: Hypebeast