Scotland-based design company Eco Living has recently unveiled their another creative architectural design in form of a 12.5-square-meter 'Wave Eco Cabin' that's perfect for off-grid living. With the aim to use resources efficiently and produce minimum waste, the cabin is designed to offer sustainable solutions in shape of a tiny, distinctive building.
Launched at Grand Designs Live London 2015, this cabin is clad in timber inside out. It is extendable on both width and length, so it's an ideal holiday accommodation. This is because the mobile home is totally customizable in nature and can be altered according to the owner's need. The cabin is completely designed to suit your requirements and also has additional features like extra windows, patio doors, and panel cladding colors and material.
The self-contained, cozy cabin is capable of accommodating two, so it can be fitted with double bed, shower, wood burner and compact kitchen. With the extra 5.8 square-meter of timber decking, the additional rooms can be added outside to increase sleeping space. Meeting the development planning criteria, the energy-efficient cabin can also be fitted with solar PV panels that can power 12v fridges, lightning, laptops and other devices.
Constructed by hand in Scotland and then transported to the site, the cabin is suitable for variety of terrains and requires minimal groundwork. So you can used this environment-responsive Wave Eco cabin by Echo Living as holiday home, garden house, studio or office, without having any negative environmental impact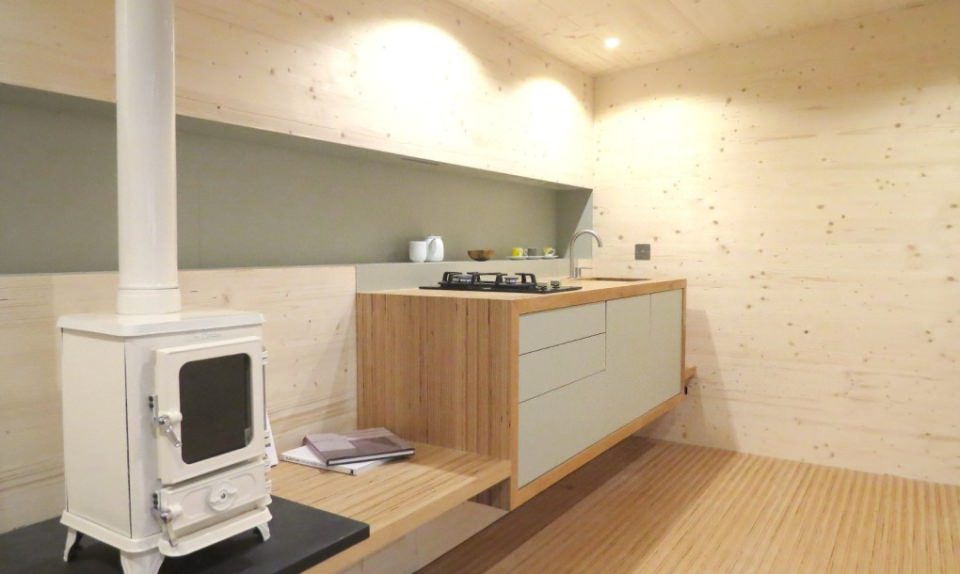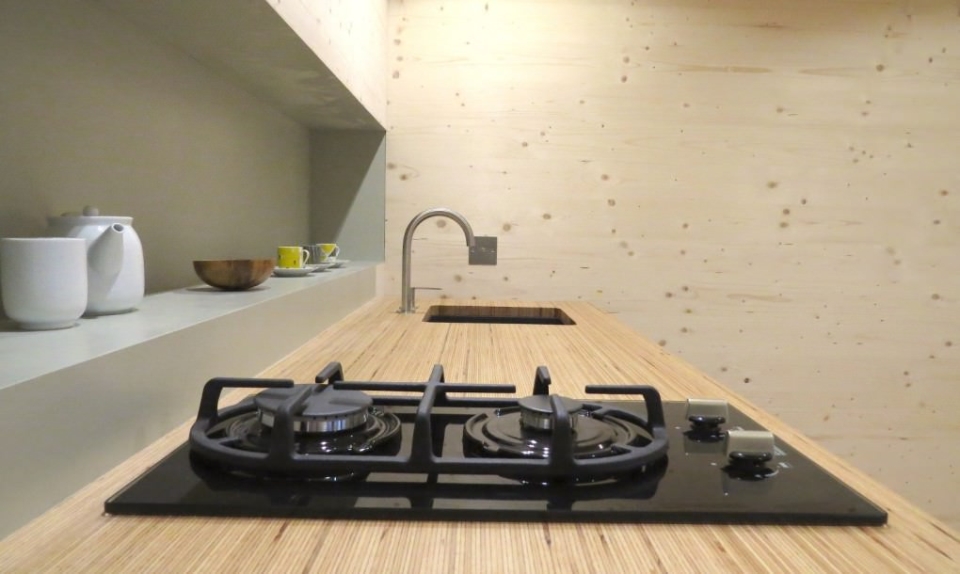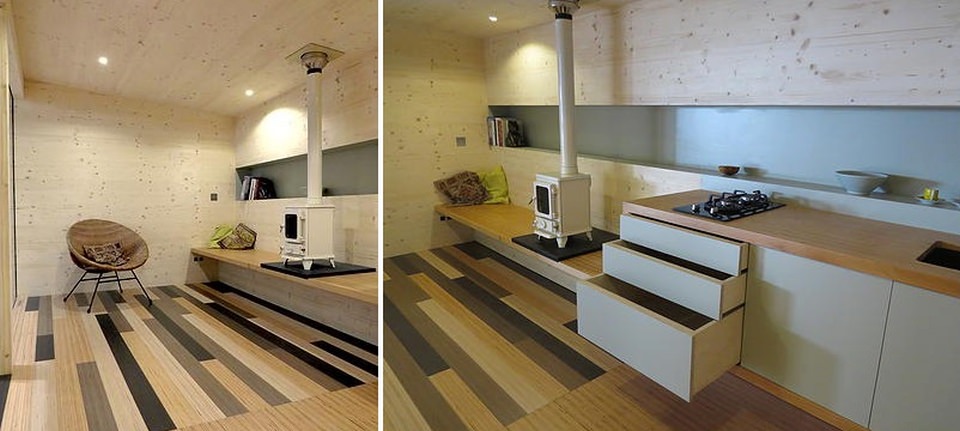 Via: DesignTaxi