TORTUGA Living makes flexible and modular furniture in collaboration with young and famous designers. The Wave Shelf designed by the award-winning designer Oliver Haslegrave of Brooklyn-based Home Studios is TORTUGA's newest offering for modern homes. Delivered in a flat-pack state, it needs to be assembled but one can do it easily without any tools. This wooden floating shelf features a curvy design that lends it an unconventional look.
The Wave Shelf consists of two curved wooden frames, on which one needs to screw in the specially crafted dowels. There are threads on both sides of each dowel to fit into the frames, resulting in a creative shelf design that clings to a wall with standard screws.
The shelf is made of solid beech wood finished in clear stain that highlights the grain of the wood, making it a rustic decor piece with ample space to display books and other collectibles. One can even use it to hang small-sized clothes. You can purchase it for about $378 at TORTUGA Living.
Also Read: 30 Modular Shelf Designs That'll Turn Your Wall into a Modern Masterpiece
It initially debuted during NYCxDesign 2016 as part of HOMEWORK, Home Studios' custom furniture brand. The collaboration has thereafter re-imagined the original Wave Shelf design, which was molded from stainless steel.
They have opted for flat-packed wood as a viable solution for people to easily move the shelf from one place to the other when needed.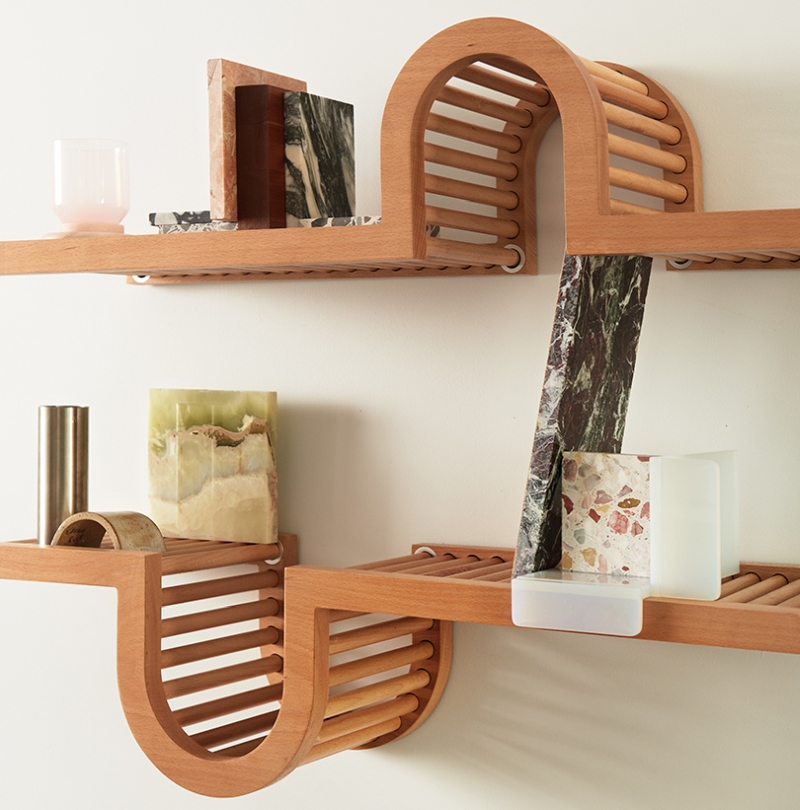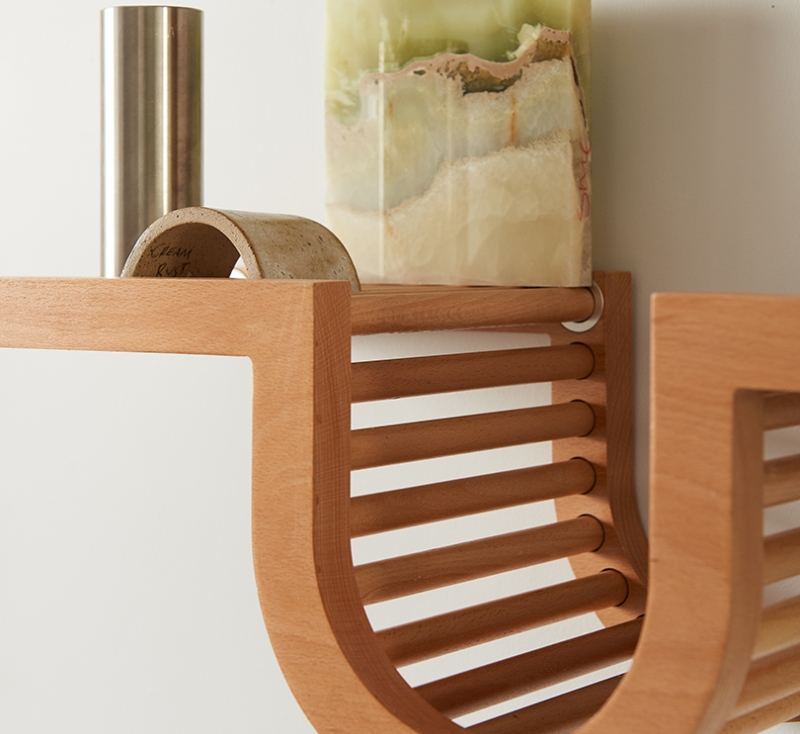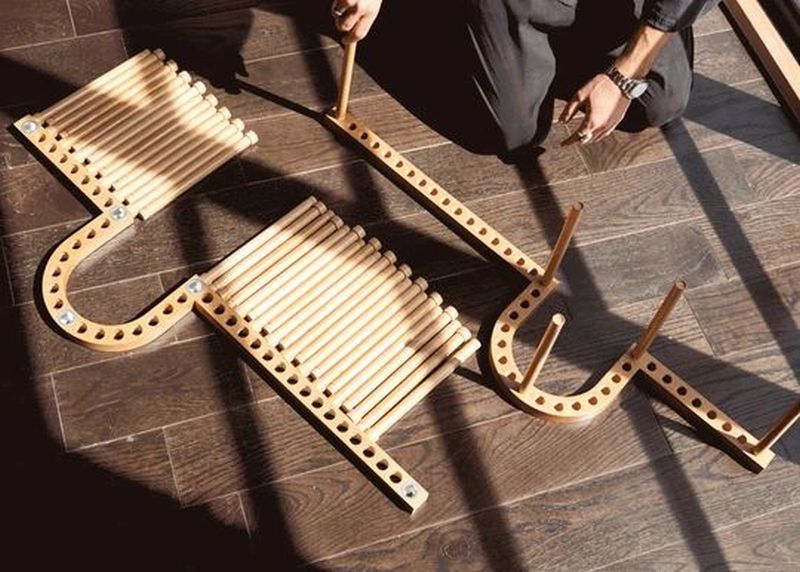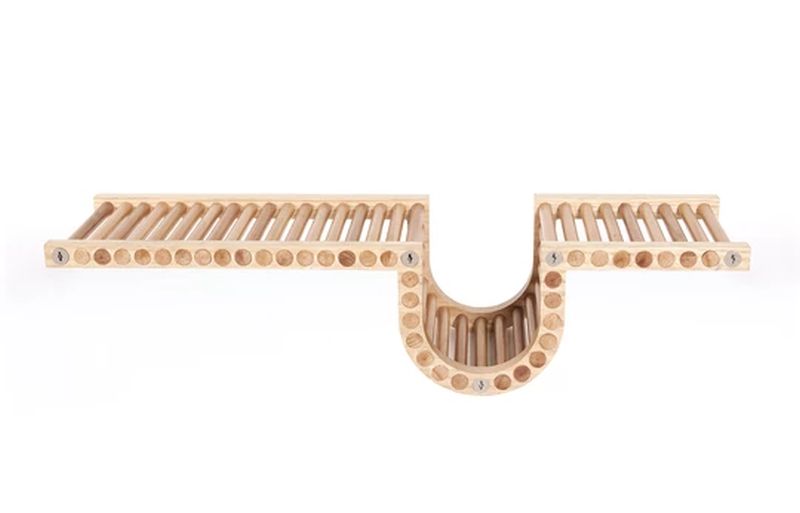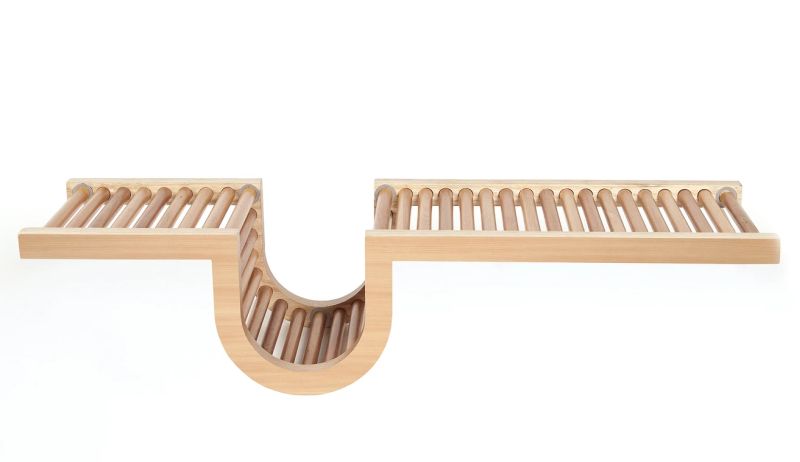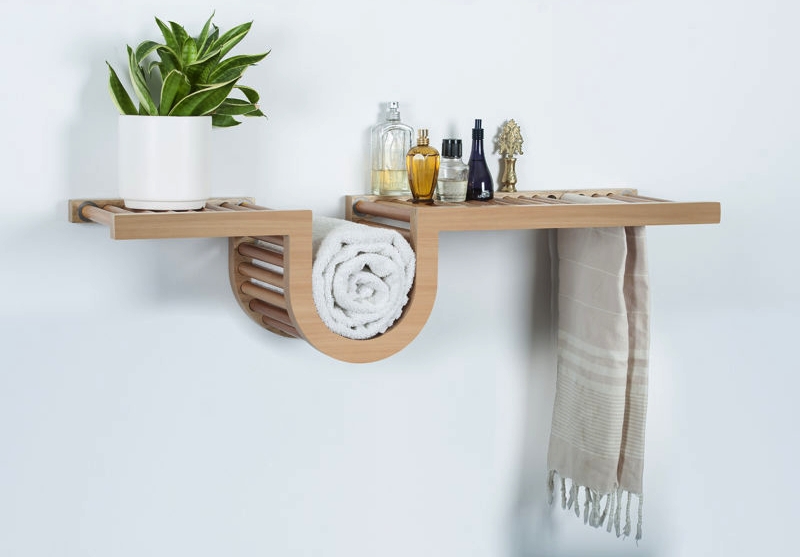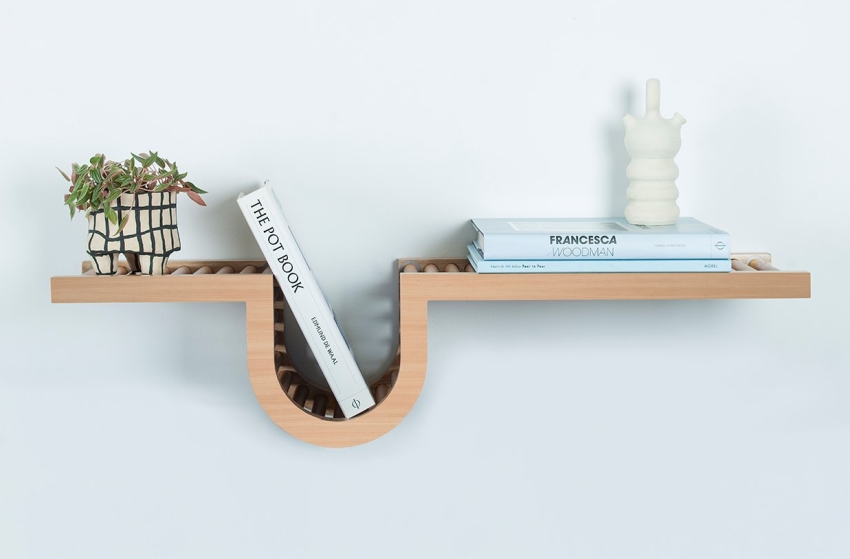 Via: Core77