We+ is contemporary design studio that was established in 2013, and since then they have created many unusual but useful things for the masses. This time around they have come up with their unique creation the Blur table. It is a constantly evolving table designed by Hokuto Ando and Toshiya Hayashi. The interesting thing about this table is its top which has a special feature that moves continuously and displays ephemeral aesthetics and transitional moments. These moments show when thermo-sensitive ink reacts to machine-controlled random temperature, and changes its shape and form like mist.
Regarding table's design, its creators says;
Blur is a constantly evolving low table. Infused with blue, appearing like water soaking into soil, its appearance continually transforms. The static immutable furniture displays ephemeral aesthetics and transitional moment.
Blur table was also exhibited at Gallery Rossana Orlandi during Milan Design Week 2017. The table's design is simple but unique, and gives a dream-like experience to its owner. Its round in shape and the pearl white accent matches any room decoration. Price of the Blur table hasn't been revealed yet, but for more information you check out official site.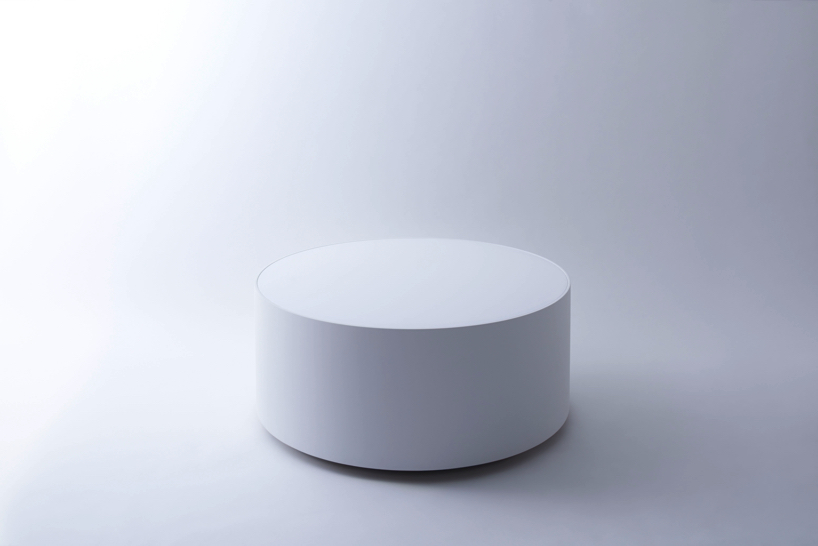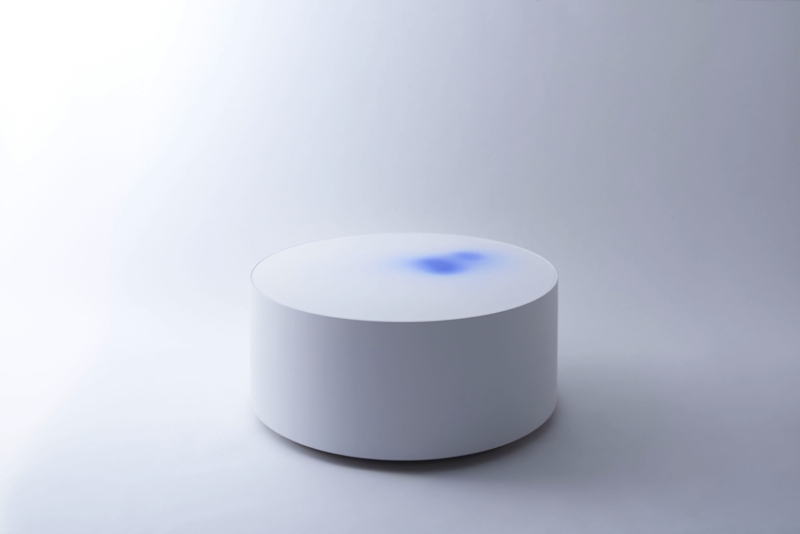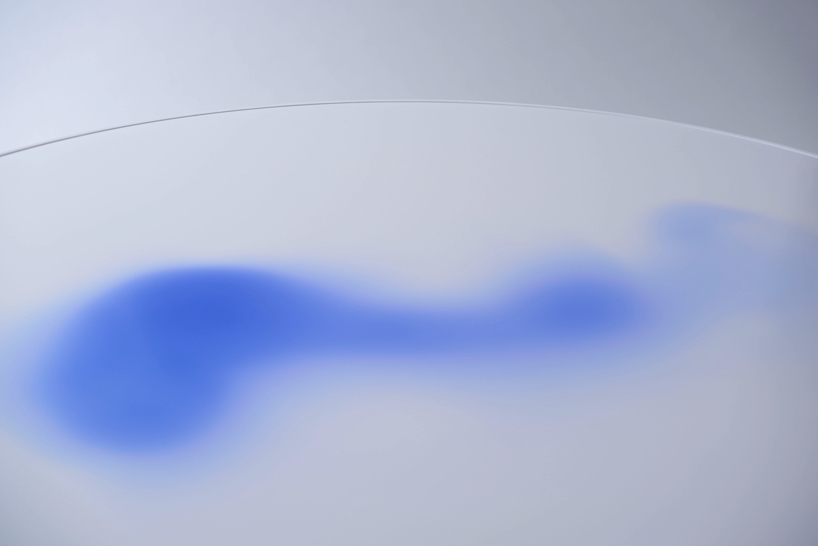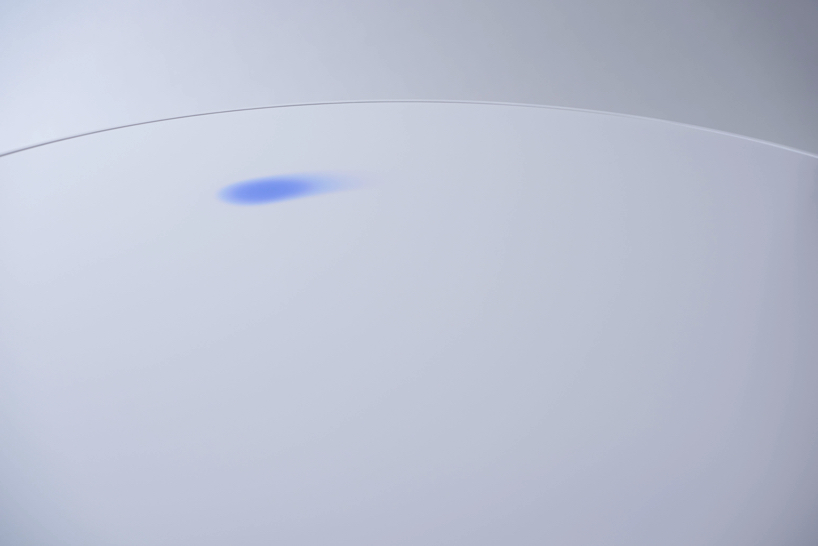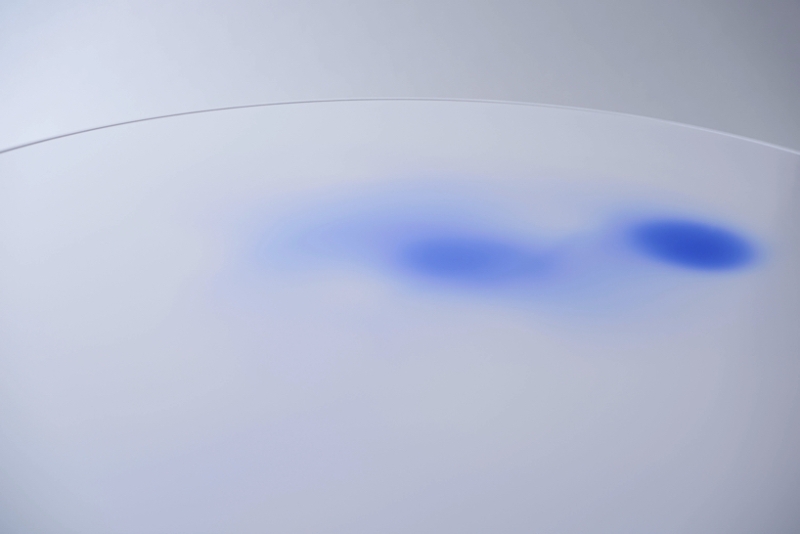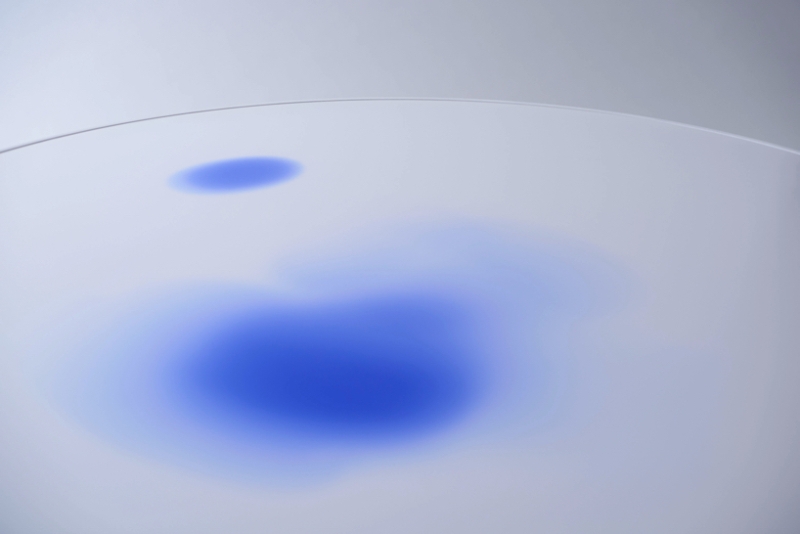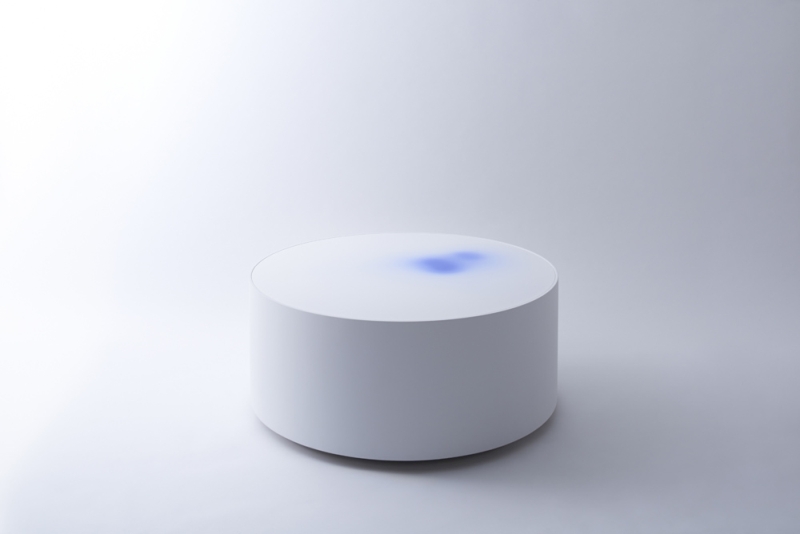 Via: MOCOLOCO