Earlier this year, students at Royal College of Art in London created a three-in-one Wearable Shelter for Syrian refugees, under the guidance of faculty tutors Harriet Harris and Graham Brooker. Although the project's crowdfunding project was unsuccessful on Kickstarter, but the clever design has won a bronze at A' Design Award 2016.
This three-in-one garment can quickly transform from a jacket to a sleeping bag to a tent in mere seconds. Made from Tyvek, a strong yet lightweight material, the wearable shelter is able to withstand any climatic condition, while protecting the wearer. The lightweight material is waterproof and difficult to tear, but allows water vapors to eliminate.
The garment is also lined with an insulating material called Mylar that holds body heat within the coat to keep the person warm in cold weather. There are also multiple pockets in the jacket to hold the wearer's multiple objects without any discomfort. It can be easily worn throughout the day, but when it's time to rest or protect the wearer from harsh climatic conditions – it can turns into a sleeping bag or a tent respectively.
It provides a cheap and sustainable solution to the refugees who are suffering from natural disasters. However, it is not a long-term solution for camping or staying outdoors. But can be used as a temporary shelter, until proper shelter and aids are provided to the refugees.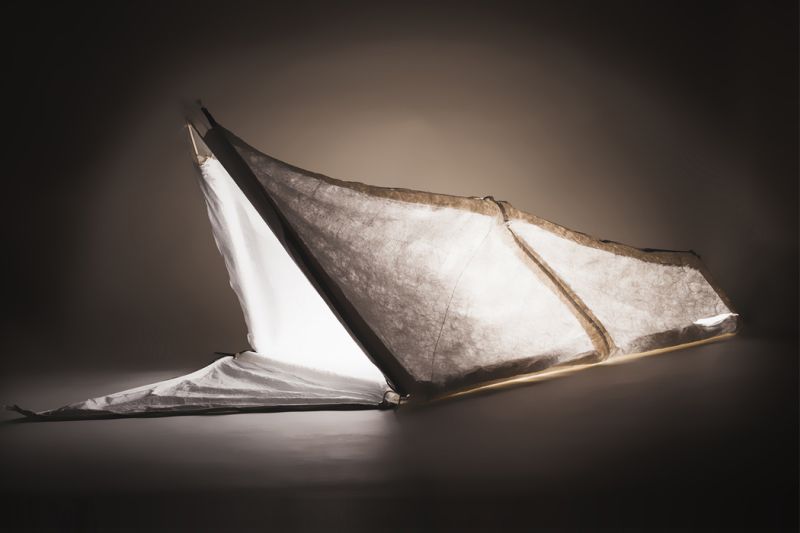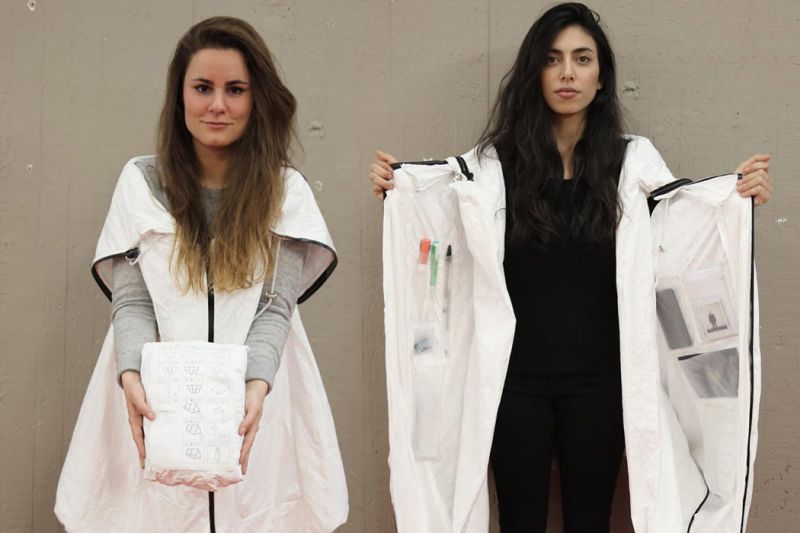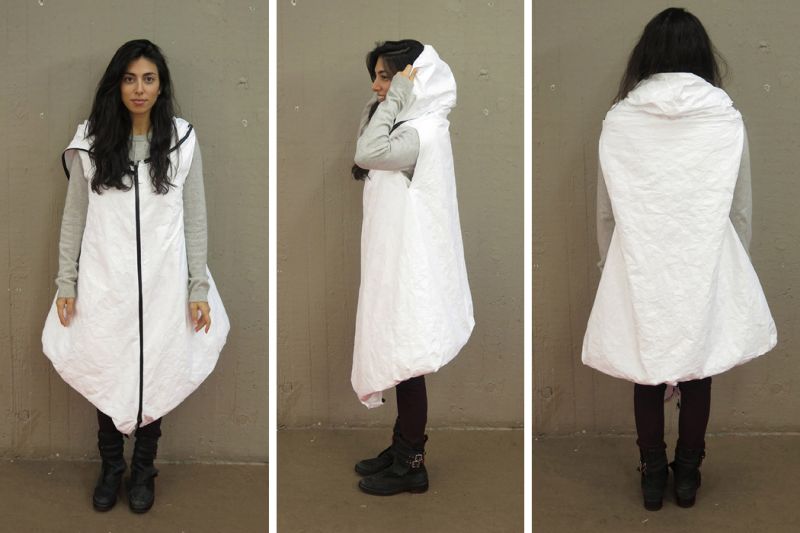 Via: YankoDesign