A chair that makes you feel like a king. You don't get that kind of feeling out of the usual seating furniture, but Weber Rainer is a master at doing that. His AK-47 chair got much attention owing to the intimidating look, and yet again the designer is up with another gunning chair. As Rainier got inspiration from Michail Kalashnikov's book "The Gun that Changed The World", he decided to combine his love for design to create a chair that is unparalleled.
Pretty similar to his earlier creation, this AK-47 chair is made from guns that are gold-plated. In fact these guns were formally still in service. Rainer dismantled a chair and fitted it with AK-47's to act as armrest, legs and backrest frame. Then the guns got a 22K gold-plated makeover. To add a bit of zing, the designer draped the chair in hand woven fabric from London and Venice.
Taking things forward from his last creation, Rainier added a couple of accessories like an original Russian steel helmet draped in gold look and a gun stand. Everything is swanky and right out of Trump's manual (since the President likes everything in gold), and perhaps this chair is ideal for the elite class.
No wonder the chair carries a mind-boggling price tag of $127,000 and some gangsta out there would be dying to his hands on this one.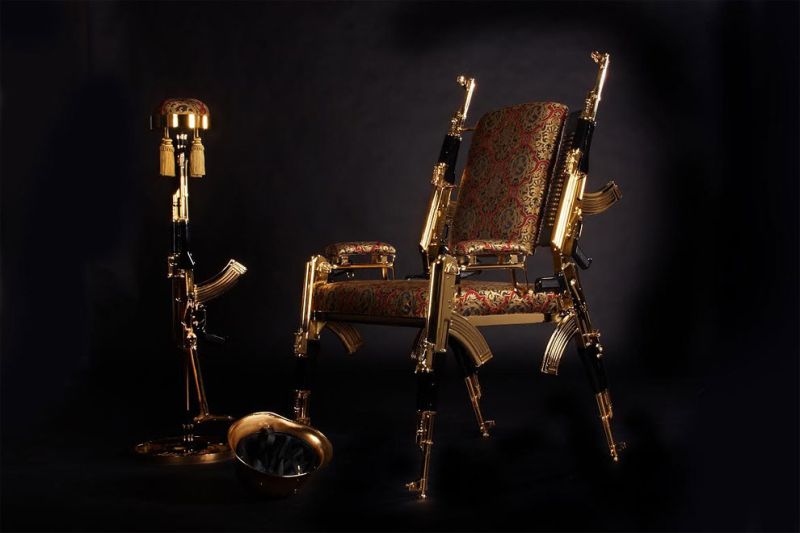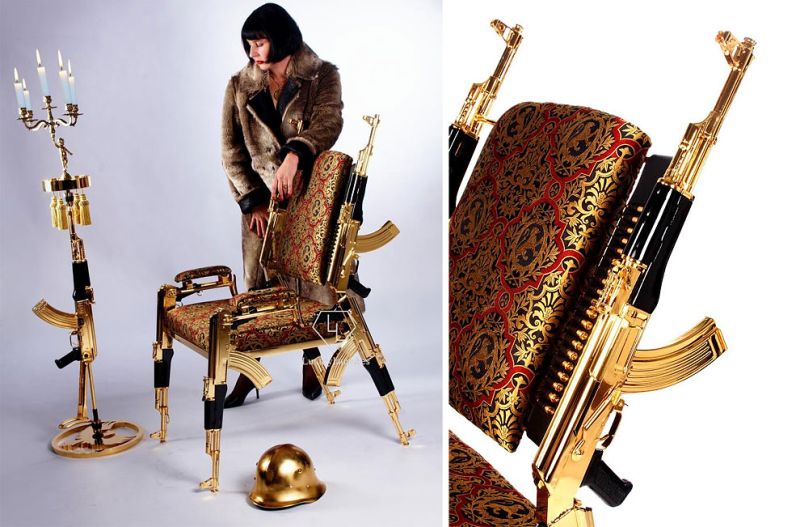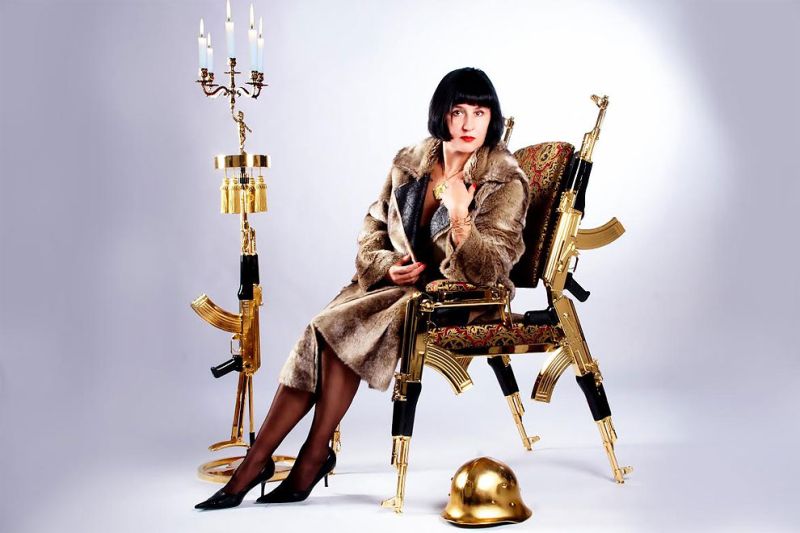 Via: DesignYouTrust