Tiny living is a modern lifestyle that shortens your living space, not your needs. In this period of highly-growing housing industry prices and demands, a passive house is a cost-effective way to get accommodation in crowded cities. After realizing its benefits and scope, Oakland City Council has teamed up with Laney College to take on the approach. In October 2016, Laney College students have built Wedge, a zero-waste, energy-efficient tiny-house-on-wheels that won the competition organized by Sacramento Municipal Utility District (SMUD).
Green design
This 200-square-feet, self-sufficient tiny house on wheels sits over a 20-foot trailer, so you have the option to use it as a mobile house. It brings the energy bills down to zero, as it generates energy from solar panels and backs it up in a battery bank for later usage. Lighting, cooking and other energy needs are fulfilled with this power. On the other hand, separate drinking and grey water systems make it a zero-waste home with low impact on nature.
You can imagine the immensity of its eco-friendly design with the fact that food waste is composted, water is reused and even the grey water is recycled for watering plants. So if you own such a home, then everything you use inside is utilized in something useful and it is a great thing in the modern world.
Space-saving
Wedge is not only beneficial in terms of money, but there is enough space for a family of two, with one or two children. On the front, there is a living room with an L-shaped couch that can be turned into a low bed for guests or disabled people. The loft sleeping areas are accessed through staircases which double as storage, just like other tiny homes. There is a complete kitchen with big countertop, induction stove-top, sink, full-size sink, fridge, built-in cabinets and overhead shelves.
People always wish to have a bathroom in their home, so it contains a full-size shower and composting toilet to make it feel like a real home. A built-in desk makes space for dining or working from home. You will be excited to know that net-zero tiny house design also uses reclaimed goods.
The Wedge tiny-house-on-wheels has more innovative features like this, so if you are a worker, traveler or a person suffering from house-crisis, it is a favorable choice. As per the listing website, it is priced $55,000 which seems a quite interesting one for any home.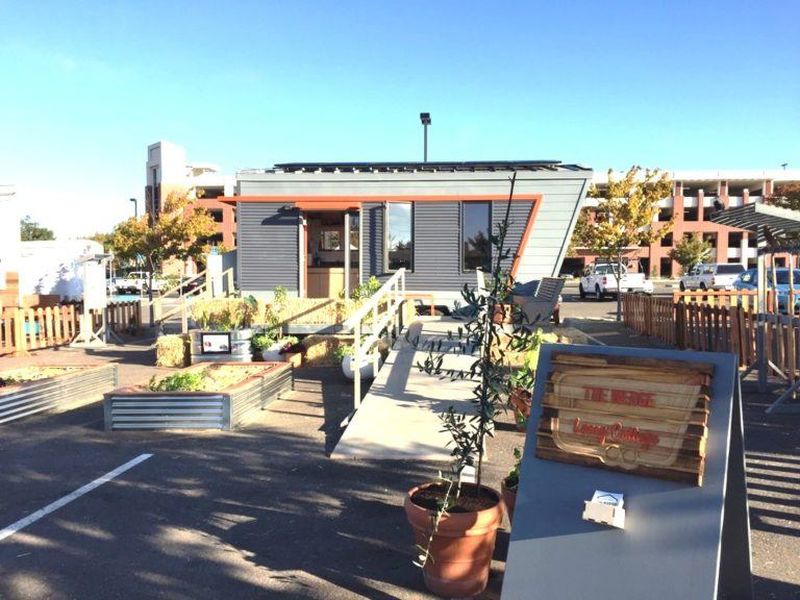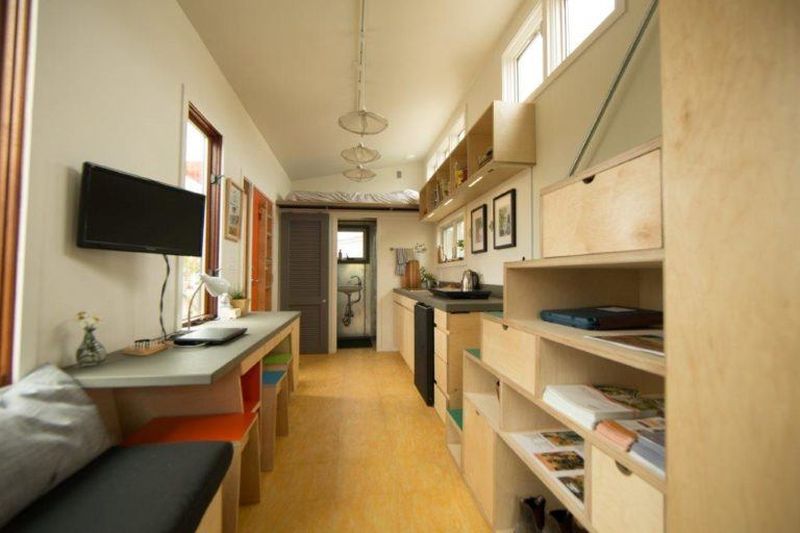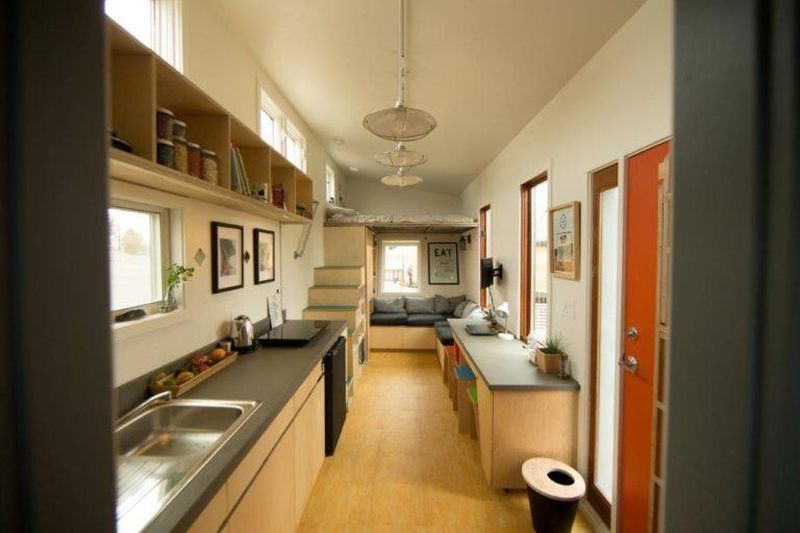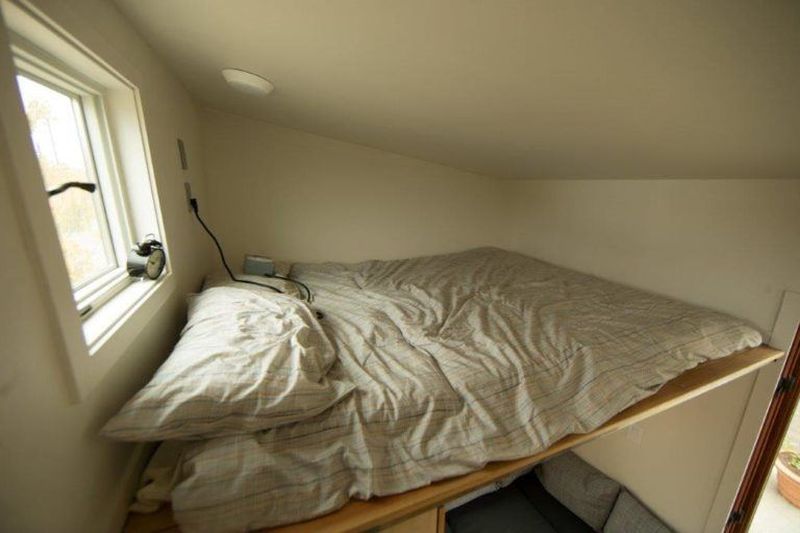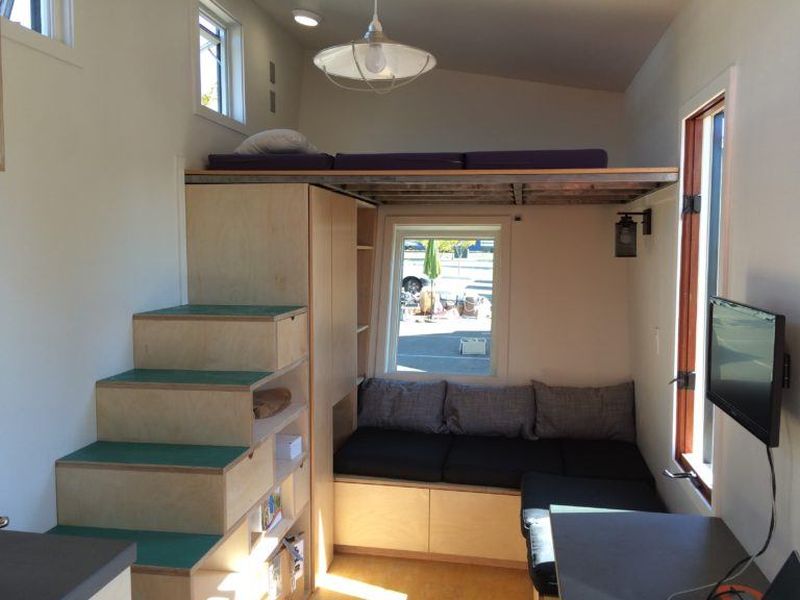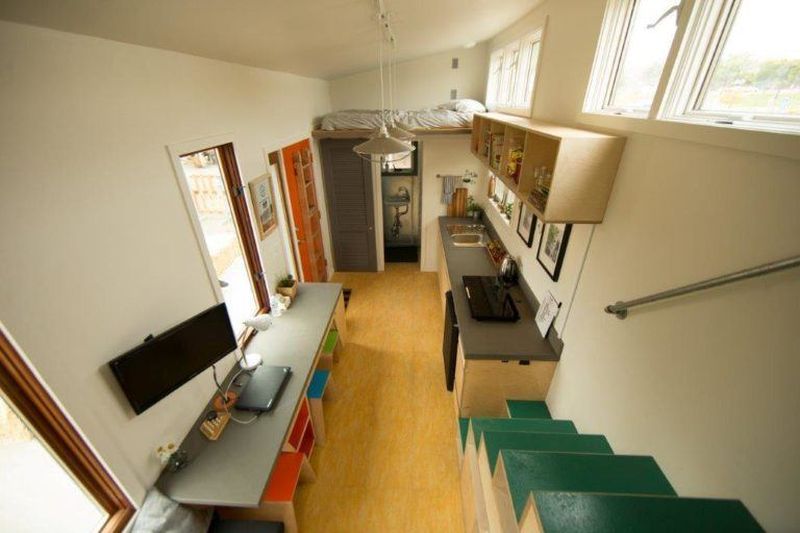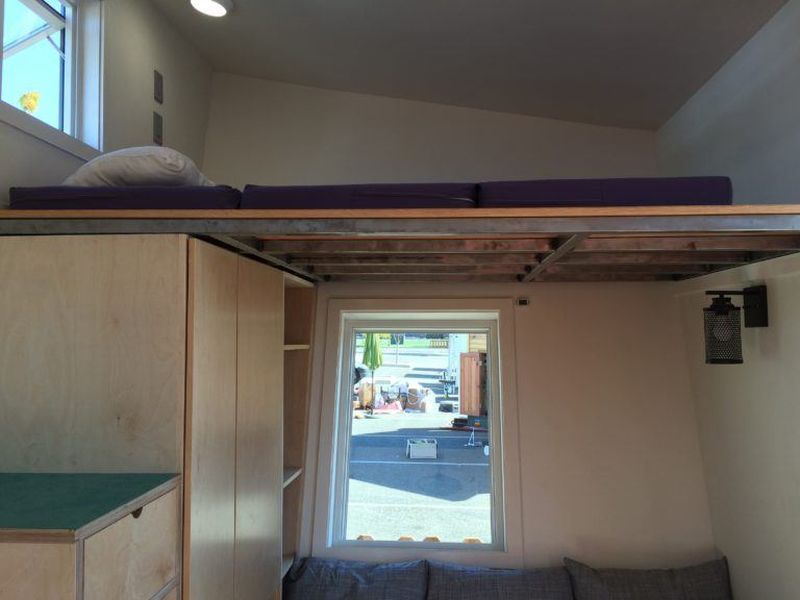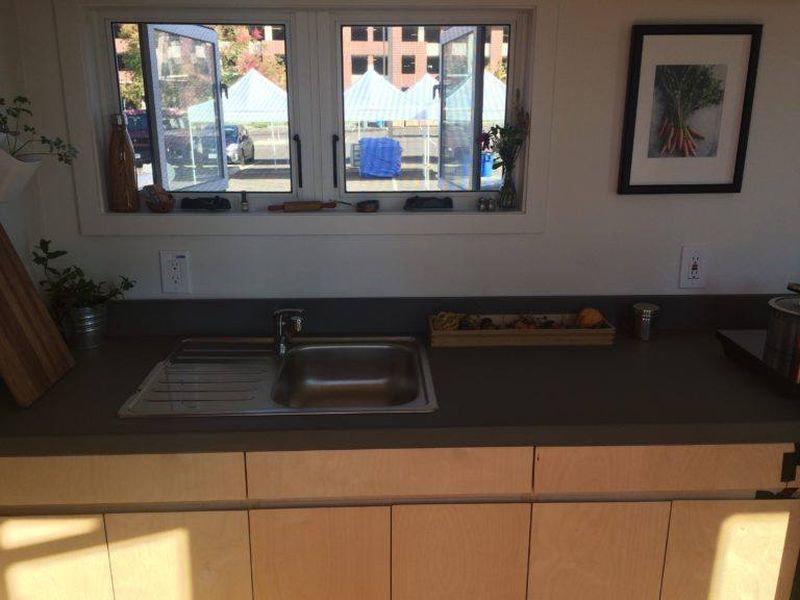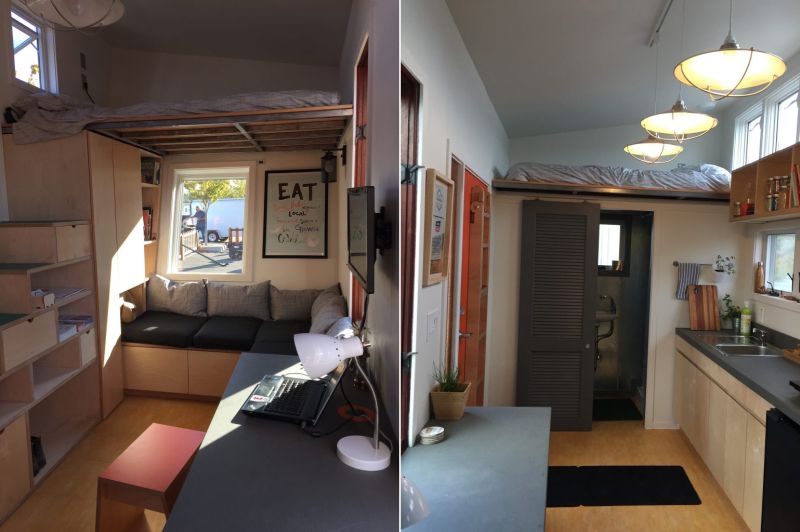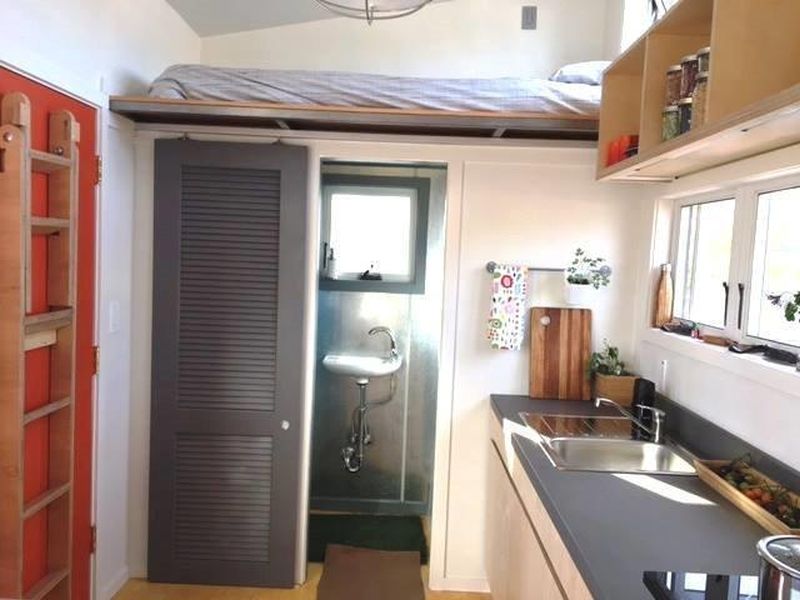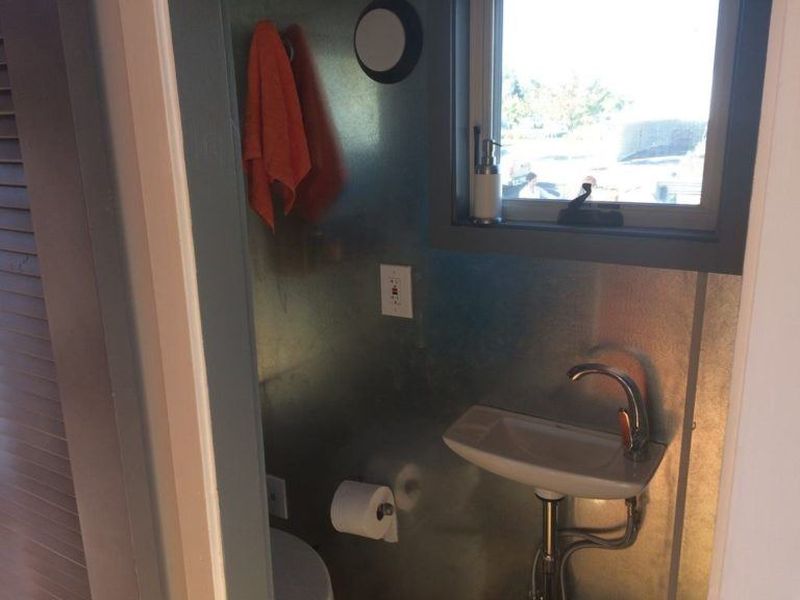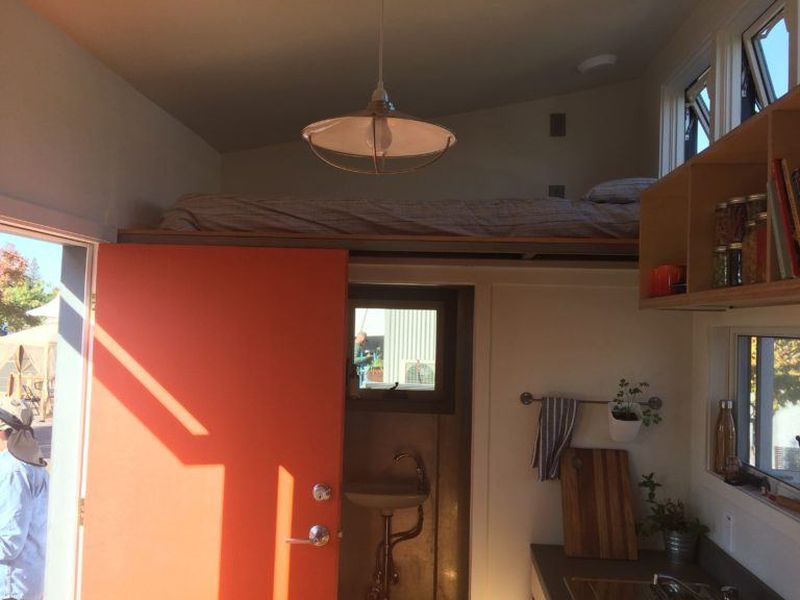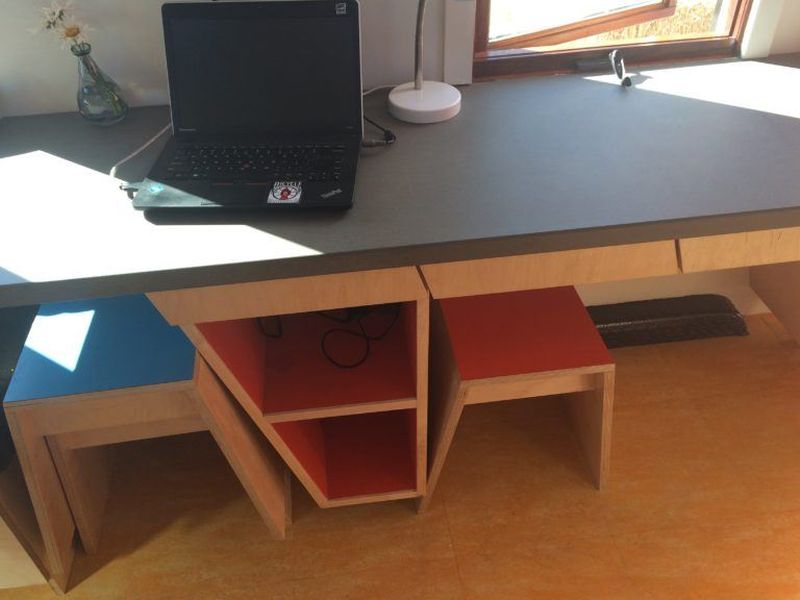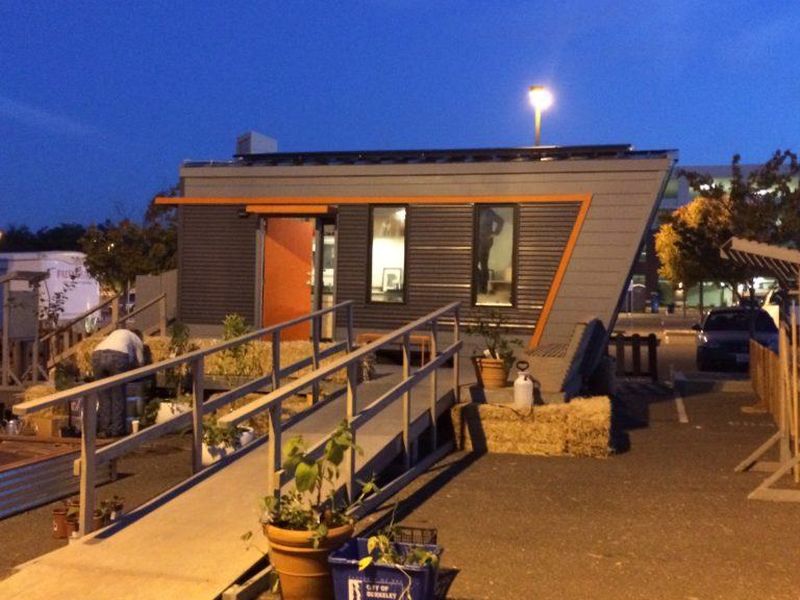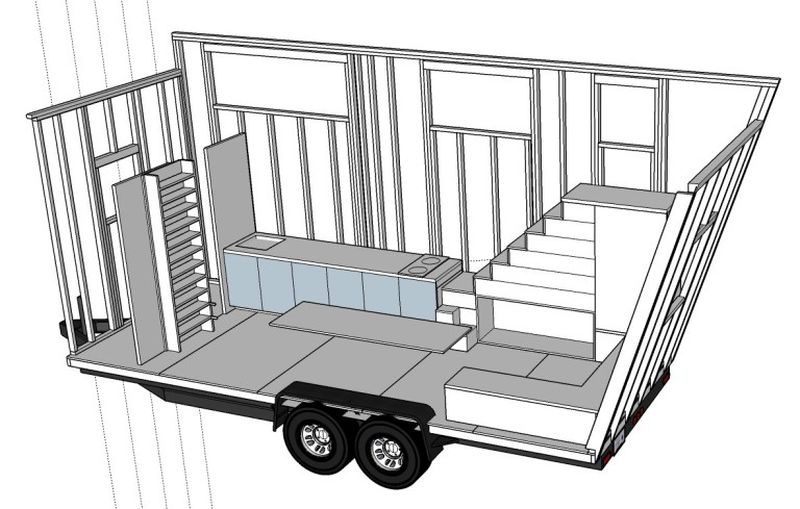 Via: TreeHugger