The smart home brand Wemo of Belkin International is expanding its range of IoT products . They are showcasing the newly-built Wemo Mini smart plug and Wemo Dimmer light switch at CES 2017. Both the devices lets you control the plugged in electronic devices and appliances remotely with mobile app or voice commands.
Wemo Mini smart plug
This Wi-Fi-powered smart plug requires no hub and can be used to control electronic devices through smartphones or voice commands. Just connect to your home Wi-Fi network and enjoy the convenience with the companion mobile app and . The streamlined flat design of the smart plug allows connecting two units into a standard wall outlet. Wemo Mini is compatible with Amazon Echo, Google Home, IFTTT as well as the Nest Learning Thermostat and Away modes.
There are smart timers for scheduling actions of different electronic devices. Anything plugged into can be controlled from anywhere using the companion mobile app. Wemo Mini will be available in the stores after January 2017, but can be pre-ordered for $34.99 now.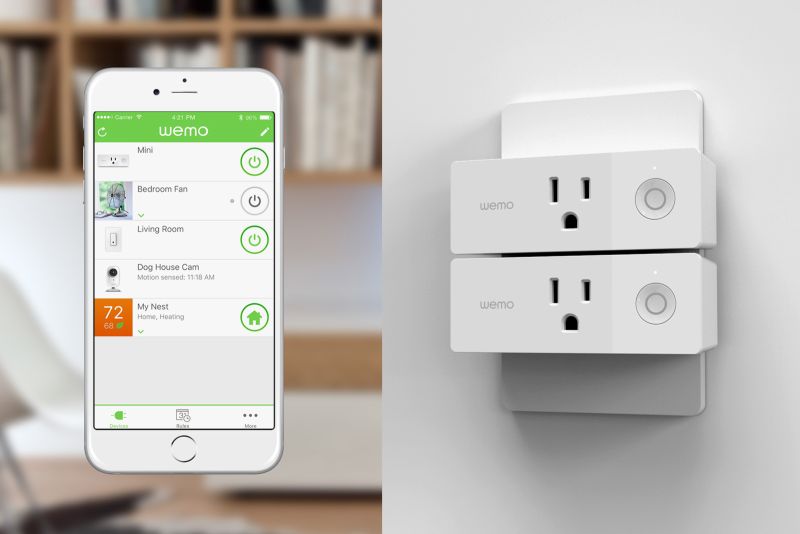 Wemo smart dimmer switch
It is a Wi-Fi-powered dimmer switch that adds intelligence to lighting for easy and convenient control. Operate lights through the companion mobile app, voice commands or by manually pressing the switch. This smart dimmer light switch includes features of Wemo's earlier internet-connected light switches, as well as customized light bulb calibration and Night Mode for preventing harsh lights.
The Wemo smart dimmer switch can calibrated to work with LEDs and CFLs to incandescent bulbs. It comes with touch-capacitive dimmer control you can operate conveniently. There's also a colored LED light bar for indicating current status of the plug. Similar to the Wemo Mini, this smart lighting device also works with Amazon Echo, Google Home, Apple Homekit, IFTTT, as well as Nest Learning Thermostat and Away modes.
Price of Wemo Dimmer smart switch is not disclosed till date, but it is supposed to come in the market later this spring.
Update: Both these smart lighting devices are now available for purchase online. The Wemo Mini smart plug costs $25 and the Wemo dimmer switch is priced at $58 at Amazon.
Via: Engadget