On event of the German Werkbund Day, from 23rd to 25th September 2016, the Berlin Werkbund declared plans for the future development of the "WerkBundStadt"a new invigorating residential district in Berlin-Charlottenburg. The WerkBundStadt locality will be built on a former oilfield tank site of 29000 square meters near the Spree River.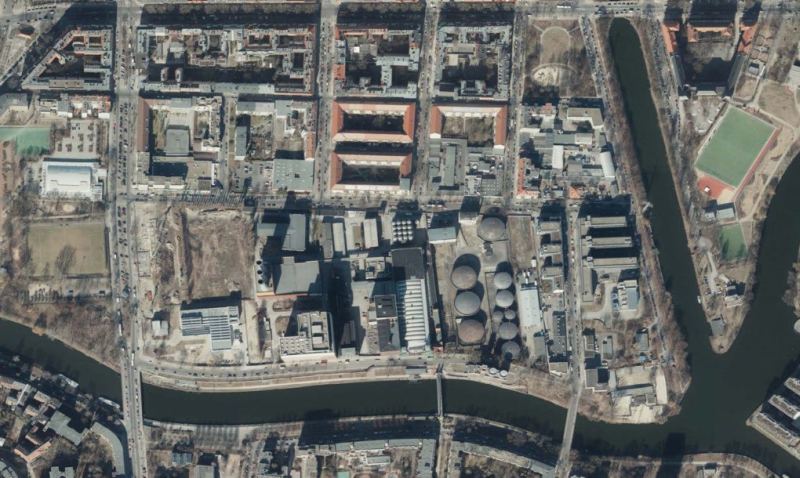 Since 2015 Ingenhoven Architects and 32 other architectural firms, have jointly developed the project in close cooperation with the community, district officials, the senate, property owners, expert consultants and businesses to make this project a great success.
All 33 architectural firms involved, will design at least one project each for the upcoming district, which is described as a "dense, socially, and functionally mixed live-work city" by Ingenhoven architects. WerkBundStadt will be a city of 1100 units out of which 330 will be rent controlled units. These buildings will include residential units ranging in size from apartments to marionette along with some of the funded housing units as well.
Ingenhoven's design redefines the brick wall commonly seen in older city areas by adding copious amount of plants throughout the building fascia. Comprehensive, maintainable buildings in work will illustrate a new generation of apartment buildings that will be environmentally-friendly, economical and inspirational for future prefabricated building designs.
Christopher Ingenhoven said;
In our contribution to the WerkBundStadt we have designed a sustainable, future-oriented and in many ways green residential buildings whose mixed units suits different lifestyles.