Located in the town of Berkshire in England, the West Wing eco-cabin has been crowned 2016 Shed of the Year – an award that's sponsored by Cuprinol. The eco-friendly shed is owned by 42-year-old Kevin Herbert, who has spent eight years in constructing his dream cabin.
This year, the competition was quite strong but West Wing was announced the over all winner – beating Star Wars-inspired workspace, a glass-fronted rotating building, and a V8-powered shed on wheels.
Well, it is an ultra high-tech garden shed with three rooms and a natural green roof that's completely covered in foliage. Herbert has constructed 90-percent of this cabin from recycled materials. For instance, hundreds of used milk cartons are arranged to create a drainage system.
The interior includes a ladder-accessible loft space, along with a cozy bed to relax. The ground floor is designed like a lounge area. There is also a workshop, and a bookshelf with hidden door to reveal a secret playroom for kids.
Herbert has been rewarded with a giant gold crown, commemorative plaque, and a cheque for £1,000. Herbert totally deserved the award, as he has shown the world how recycled and reclaimed materials can be put together to form functional living spaces.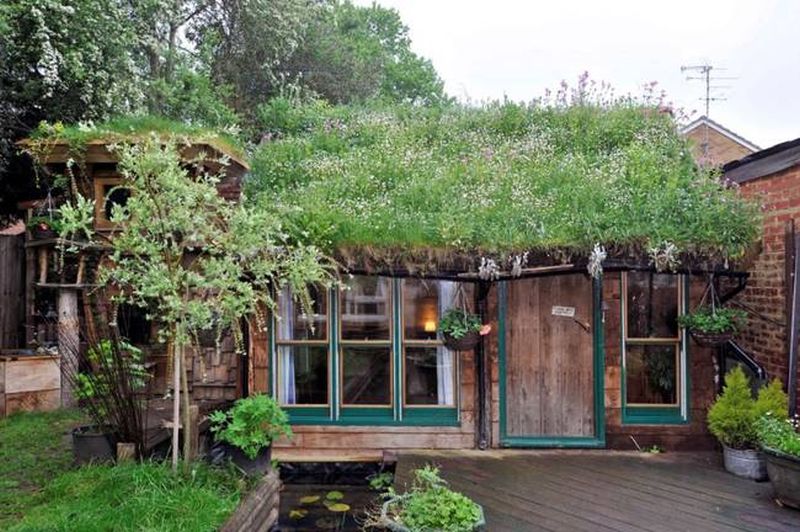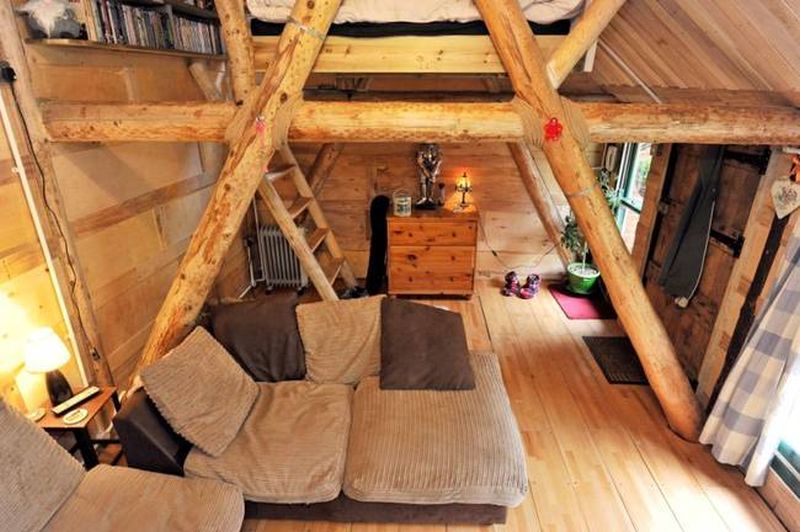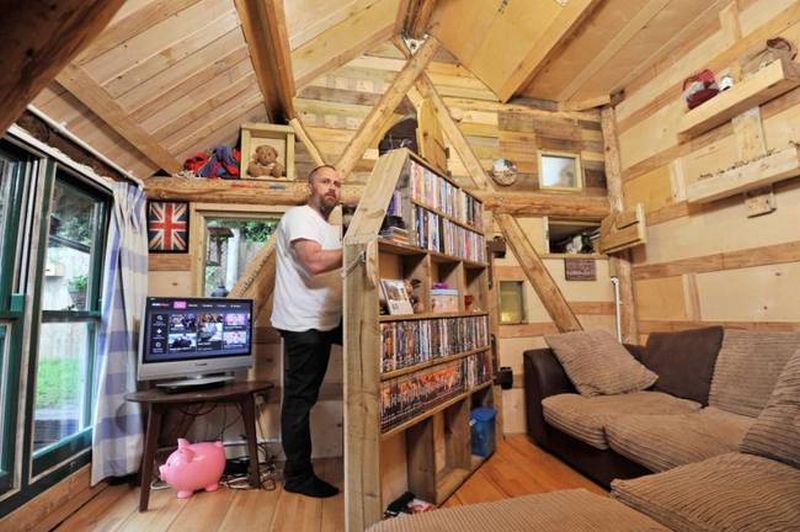 Via: Treehugger