It's a dream many of us cherish – to escape to a primitive location and live in Mother Nature's lap for some time. Well, something like this residence located at 24 Fern Valley Road above the tributary of Saugatuck River in Weston, Connecticut makes your dream come true. Known as the 'Treehouse' it is designed with sharp angles and has a geometric shape. Moreover, it is structured on a two-acre lot along a private road that is surrounded by wildlife.
The owners of this magnificent tree home are Bill and Cevilla Kommel, and they bought it as a summer house. But once they started enjoying the serenity, they have been visiting it every weekend for nearly 30 years now. They escape their Manhattan apartment to enjoy summer afternoons on the rooftop of this house and have lunch with different species of birds surrounding them with their sweet chirping.
Treehouse was built in 1978 by two families, hence Kommel's are the second owners of this wonderful retreat. Interiors of the house are divided into different floors, and are very well connected by zigzag staircase. The main level of this home consist of two bedrooms and a bathroom, while the upper section has an open living area and a kitchen.
Skewed rooftops on the upper level feature one large skylight that floods the room with natural light during day time. Large beams are fixed together with the help of steel bolts that makes this hideout structurally strong. Basement of the Treehouse serves the dwellers as a recreation room that can be used as an additional bedroom when the situation demands. It's ground level opens to a pool outside offering its dewellers mesmezring view of the wilderness.
Since age is taking a toll on Kommel's, they have decided to let go of their prized property for a price tag of $550,000. They have planned to live the rest of their lives in Manhattan. According to Bill Kommel, "I'll miss the whole house."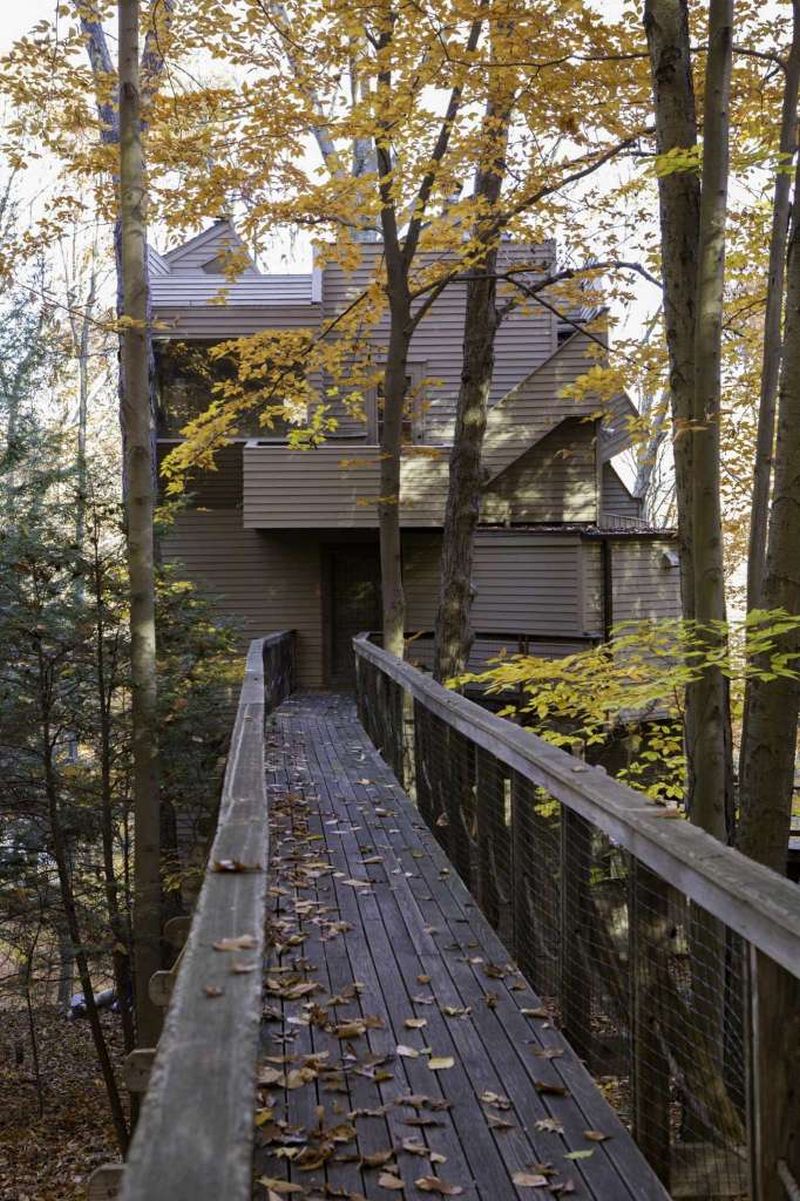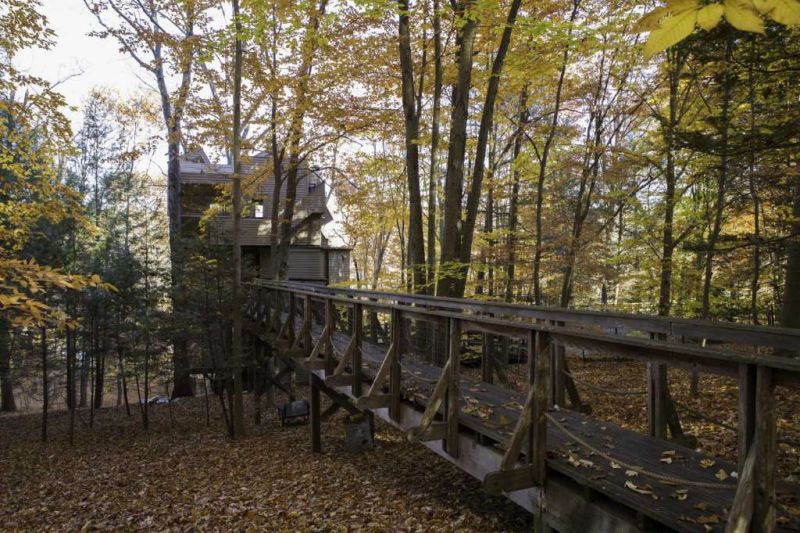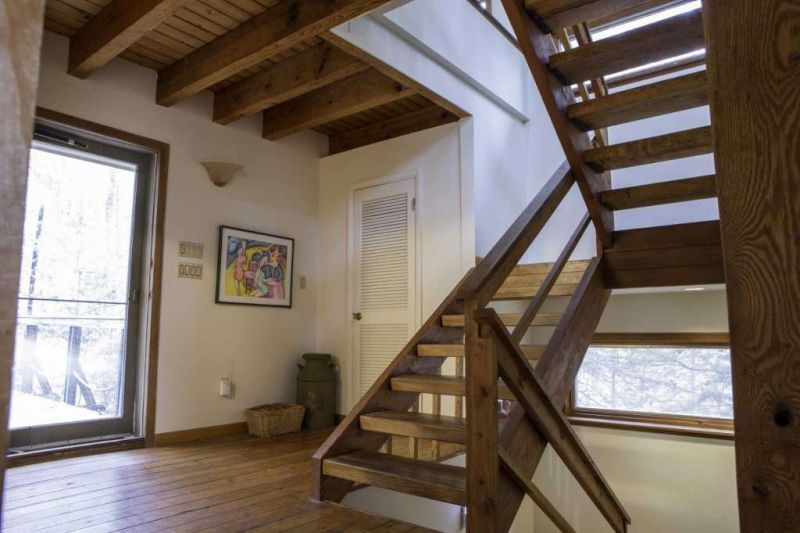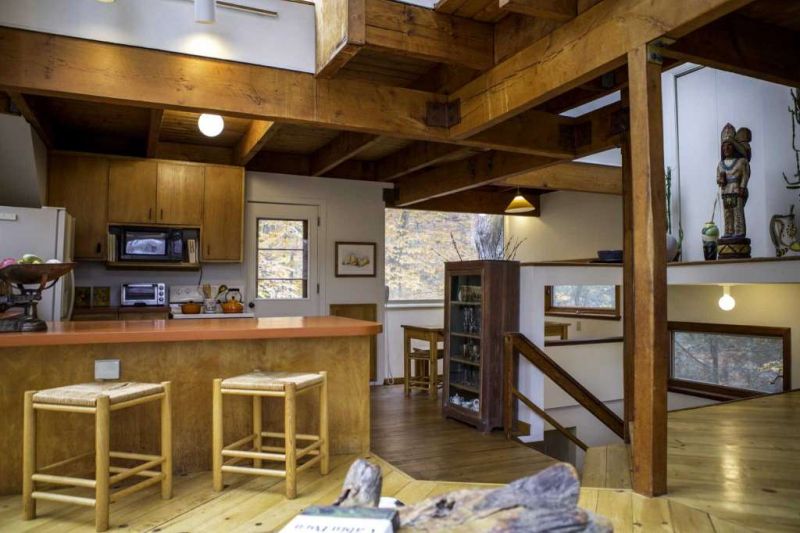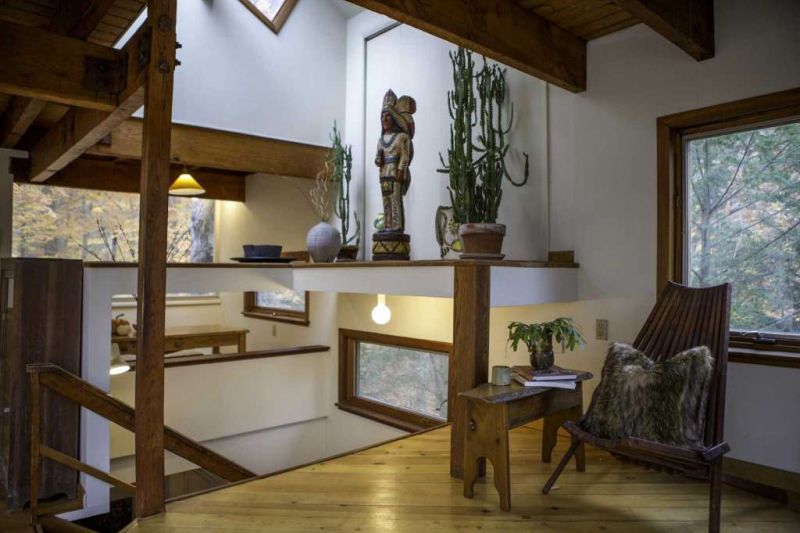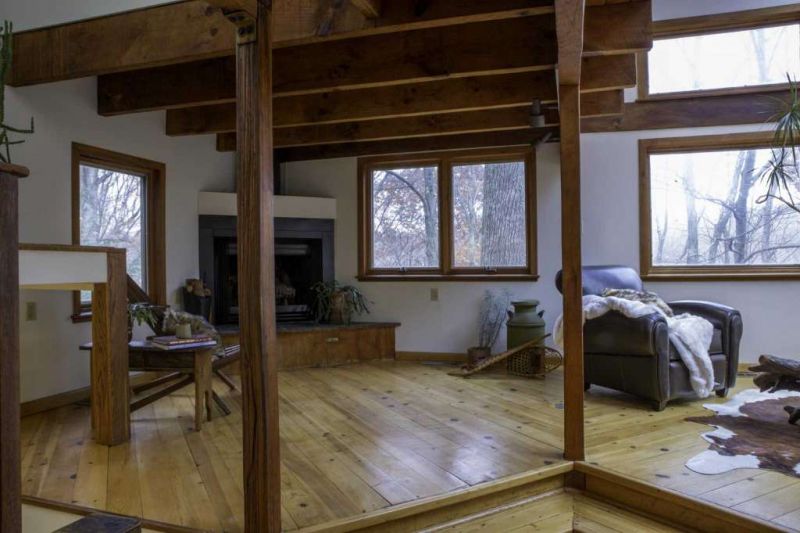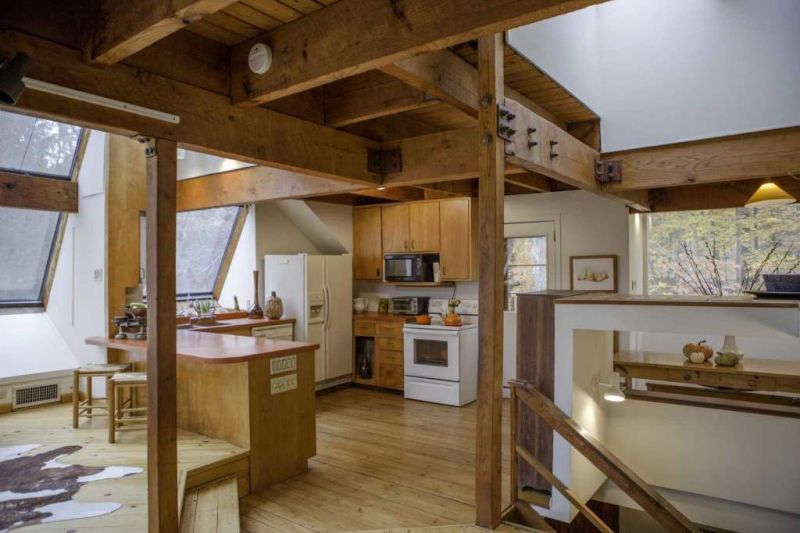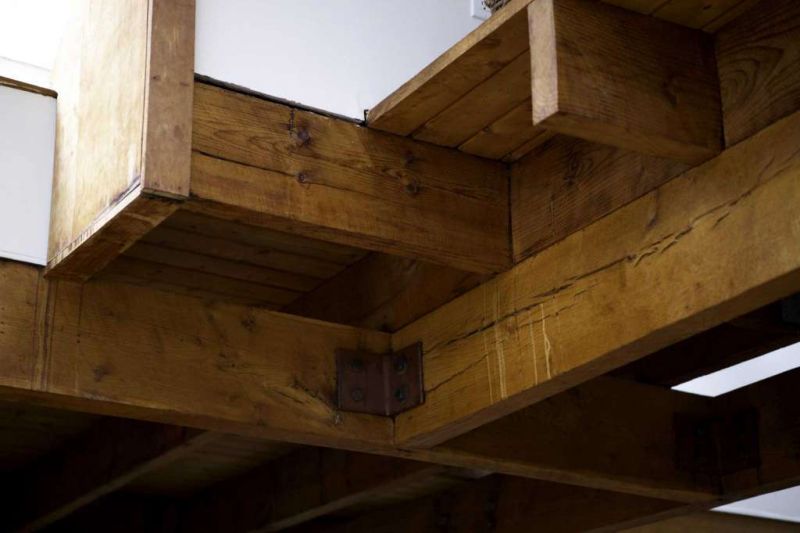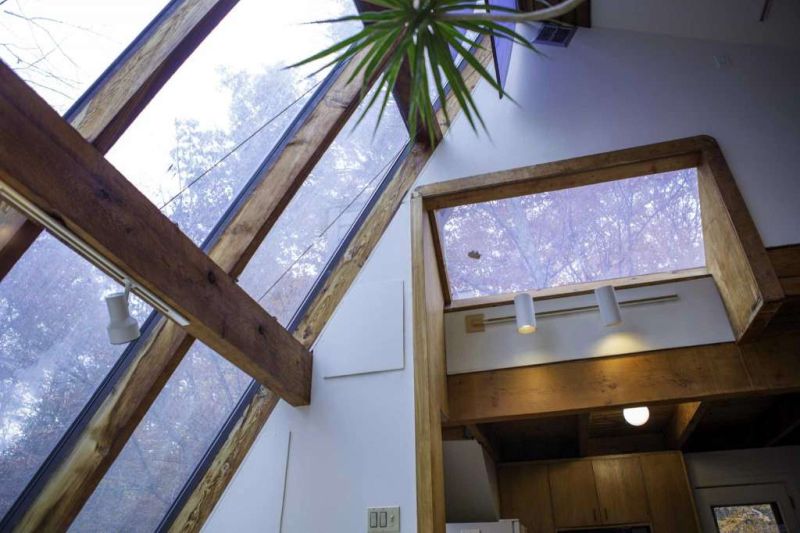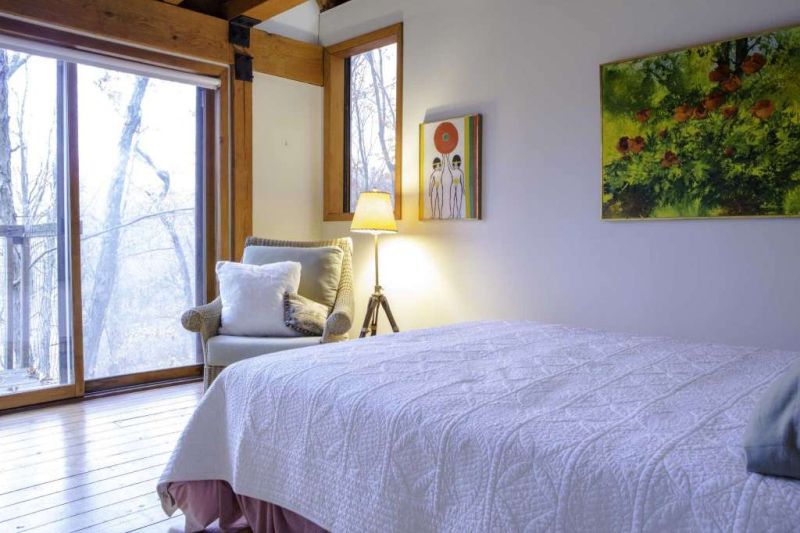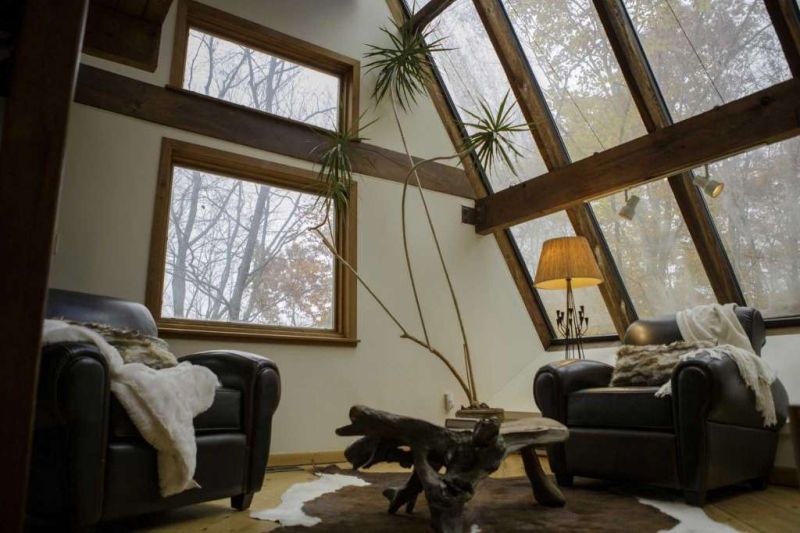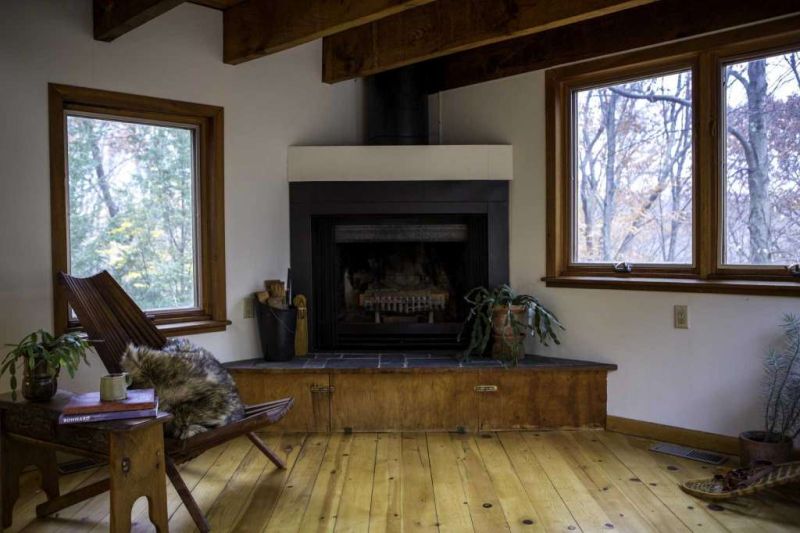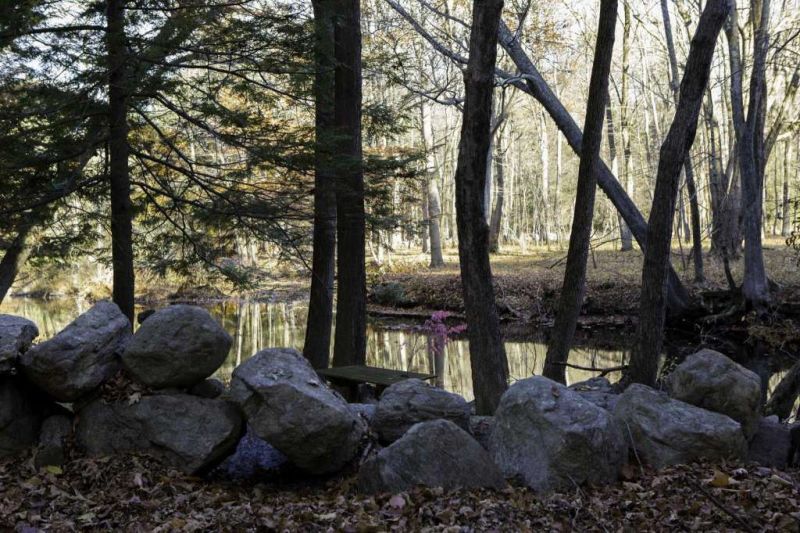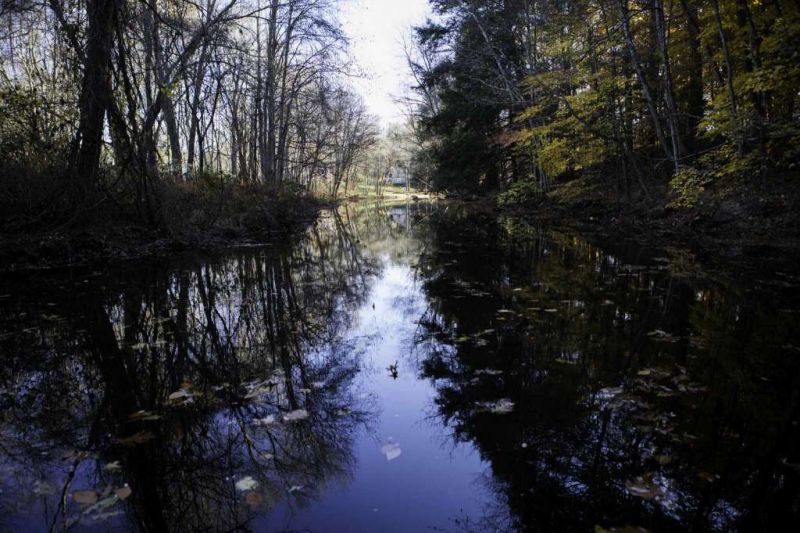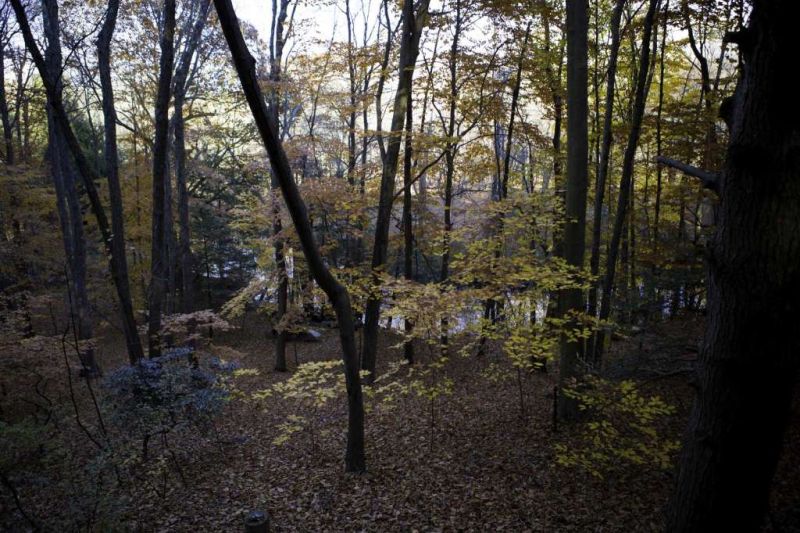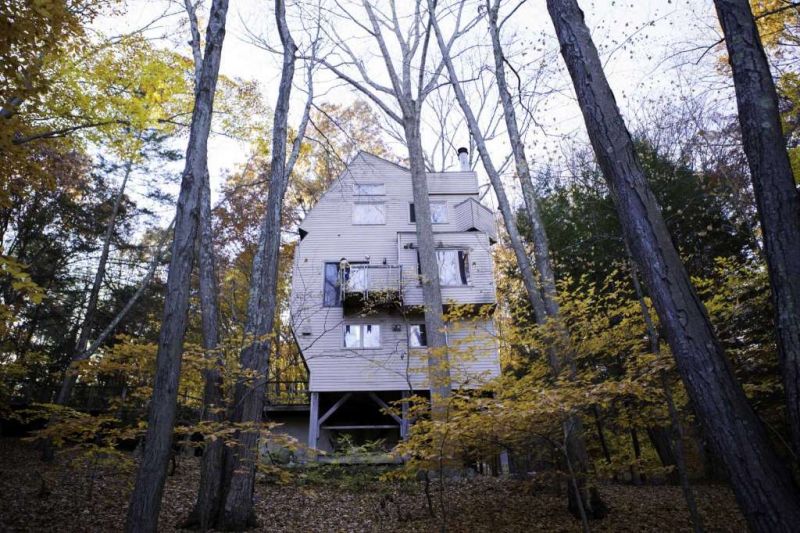 Via: Thehour