Why pick a property that looks like a rectangular or square box? Instead, opt for this chic geodesic dome that's surrounded by towering evergreens and lush greenery. Located on 13123 SW 196th St, Vashon, WA, the 2,690-square-feet geodesic gem boasts soaring ceilings, and the living space is distributed across three floors.
The ground floor has a flat ceiling, which provides a spacious look to the entire area. Even the main floor has almost flat walls and ceilings, interrupted by triangles and trapezoids. The innovative cathedral ceilings in the main entrance gives an appealing charm to the architecture.
The rooms are open and welcome daylight to light up the interior. The kitchen cabinets are one of the biggest accommodations to the geometry. They're bent to fit the exterior wall and wrap around the cooking area to provide a more efficient space.
Unlike the main floor, top floor has distinctions between walls and ceilings that blend into rooms effortlessly. The house includes two bedrooms and two bathrooms – of course, they're spacious too.
Like the interior, the exterior is also spacious. The house rests on two and a quarter naturally landscaped acres, surrounded by ferns and cedars. Outside the house, there is also a 690-square-foot art studio equipped with a movable wall.
You will get all that for a good $585,000 listing. Anyone looking for a retreat amidst the forest in a voluminous home, this abode is an ideal option.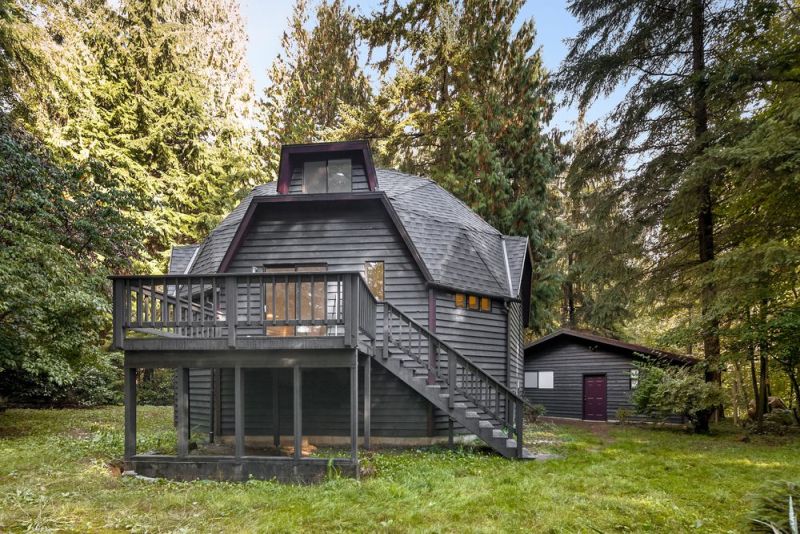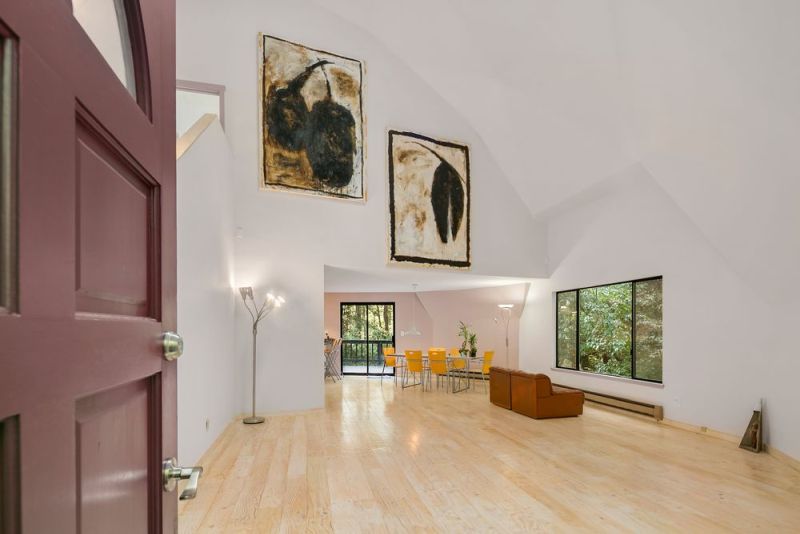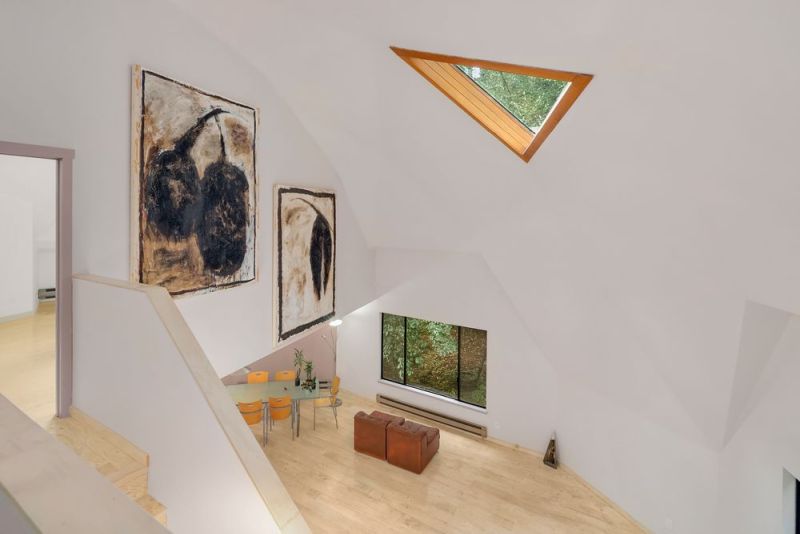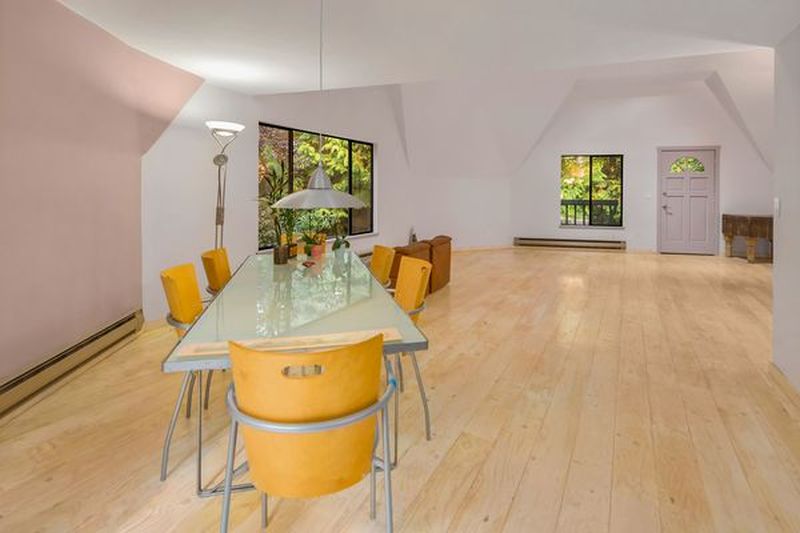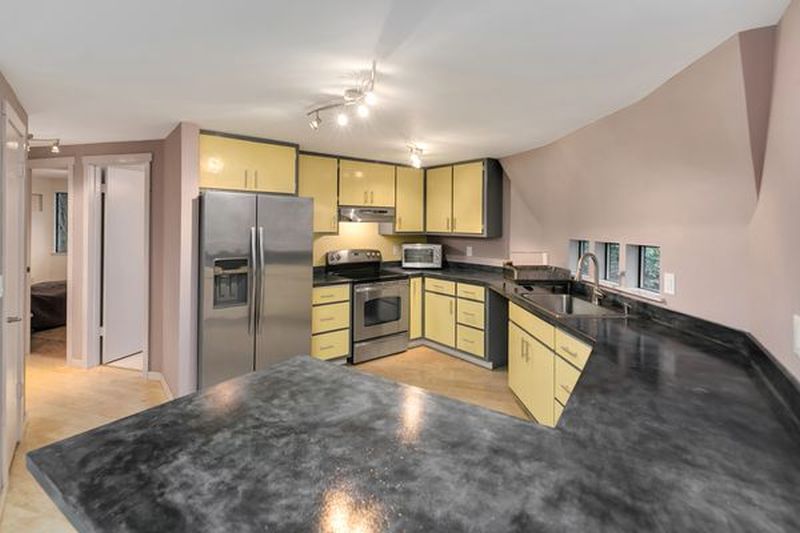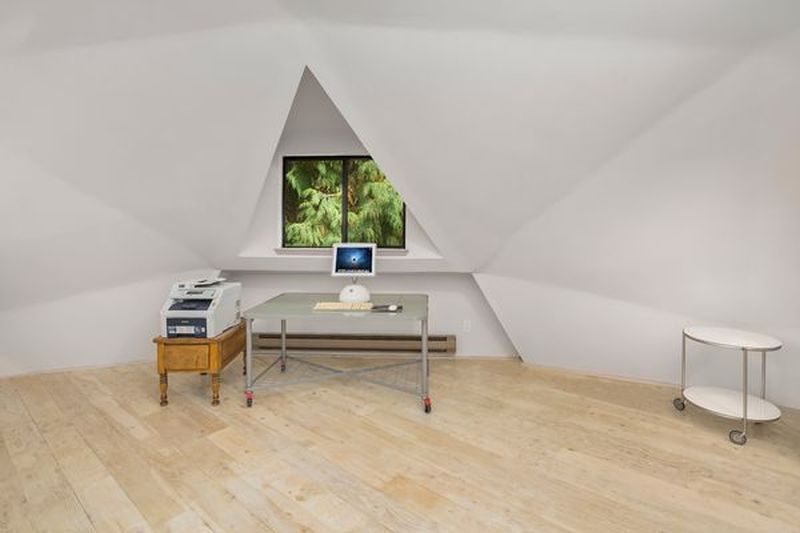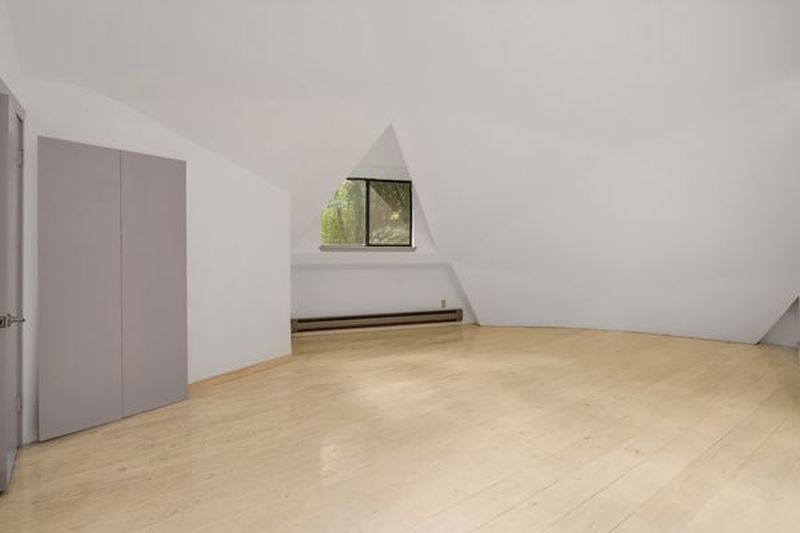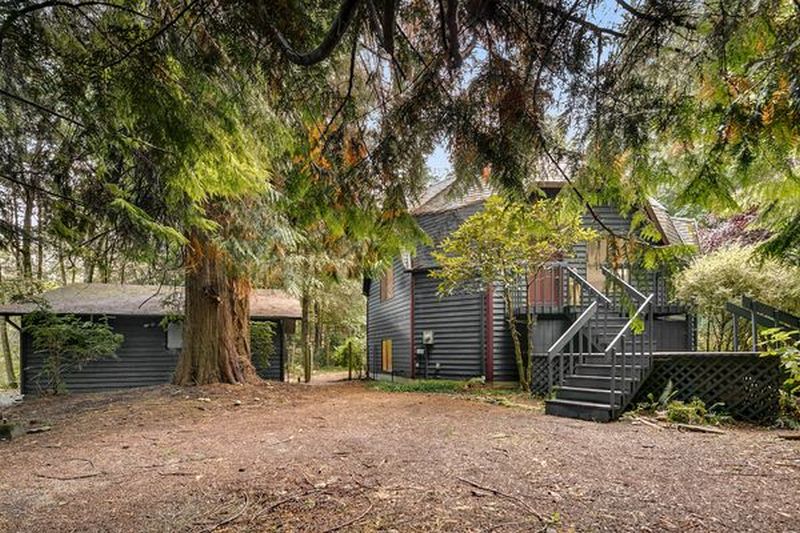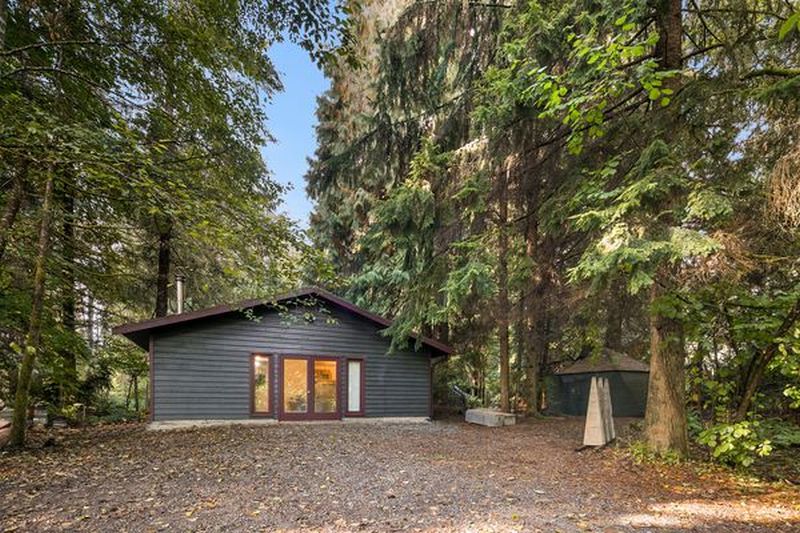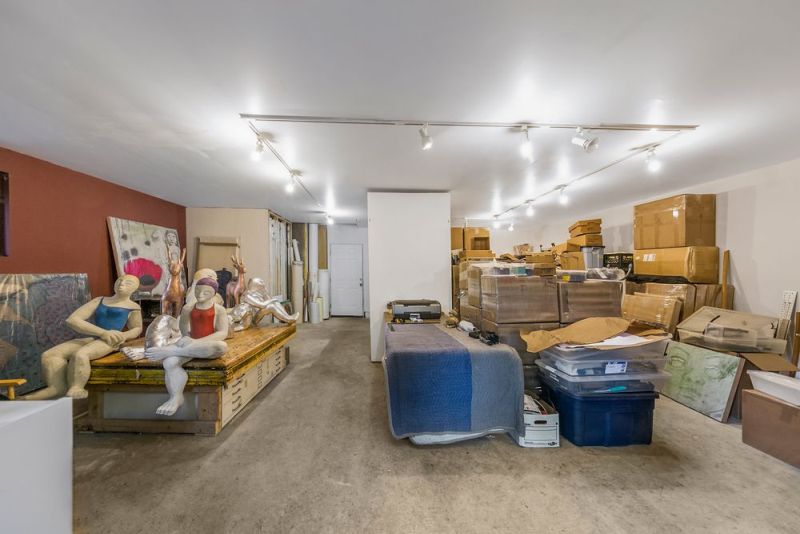 Via: Curbed